The New York Guyana Democracy Project NYGDP) has written to US African American Congressman questioning his comments on discrimination in Guyana. The group writes that "Inequality and Racism in Guyana have no place" and urges that the Congressman visits Guyana and he would ascertain for himself that racism is not practiced by the present administration.
NYGDP is led by President Dr Tara Singh, the former senior lecturer at UG.
The organization writes:
"We at the New York Guyana Democracy Project (NYGDP) promote and defend good governance and democracy in Guyana. As you know, democracy was wrested from the Guyanese people for 28 years, but its volatility was exposed when PNCR-aligned GECOM staff attempted to hijack democracy at the 2020 polls. Had it not been for the vigilance of western countries, including the United States, as well as the oversight role of international organizations like OAS, CARICM, Commonwealth, European Union, the Carter Center, and local Guyanese electoral groups and political parties (except APNU+AFC), Guyana would have returned once more to authoritarian rule.
It is within this context that we feel compelled to respond to your utterances at a Church in Brooklyn on June 11, 2022, when you pontificated that not everyone in Guyana "is treated consistent with the principles of equal protection under the law," adding that you "will not tolerate racism in Guyana." It is regrettable that although you produced no example, you hasten to indict the PPPC government.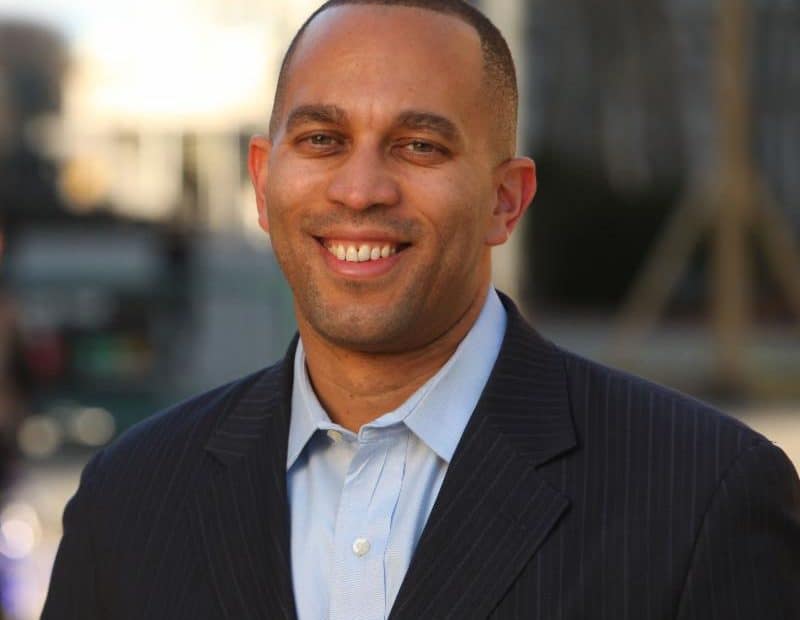 You must be a smart politician to rise in the rank to become the leader of the Black Caucus in the House of Representatives, and therefore it is reasonable to believe that your position or comments would be guided by logic, reason, and rationality. Our monitoring and regular evaluation of the situation in Guyana indicate that you have deviated from this standard and committed a wrong not only against the PPPC government but also the entire country. But we got a glimpse into your thinking when you acknowledged your close friendship with one Rickford Burke, an ardent PNCR operative and a perennial critic of the PPPC administration, and one who has been using caustic and misleading remarks against the PPP government and supporters as well as advocating violence against the government. Mr. Jeffries, do you know that Burke is "wanted" by the Guyana police?
We also hope that you are not using American concepts and experience and applying these to Guyana, a country whose evolution and social structure are different. We are confident that if you visit Guyana, you will soon begin to dispel the negative narrative and view the government and country in a positive light.
NYGDP is aware that the PPPC government is moving aggressively to progressively neutralize any lingering race issue by creating a "One Guyana" policy to reduce inequities and enhance equal access to opportunities. Most Guyanese share this new direction. The "One Guyana" approach also means that problems must be viewed from an issue rather than a race perspective. For too long the country has been ravaged by claims of racism and acts of racism, and the PPPC government is moving swiftly to stop this flow of evil and push forth the "One Guyana" policy, where everyone has a stake in the country's development and resources. We cite here two examples of good governance and racial tolerance. The David Granger administration dismissed the Chief Education Officer (Afro-Guyanese) because he stuck to professionalism, likewise for a similar reason, they demoted a senior police officer (Afro-Guyanese). Both men were re-instated to their position when the PPPC took office in 2020. The "One Guyana" policy respects the professionalism and rejects racism.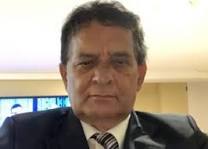 As a political leader, we recognize your right to speak out against any form of discrimination, including racism, wherever the evidence exists. What we disagree with is when distorted information and falsehoods are expounded, despite there being no evidence. We know that politicians tend to flourish in polemics and platitudes, but this approach must change as people are becoming smarter and looking for reason and evidence, and simultaneously rejecting emotional outbursts. We, therefore, ask: What data do you have to make such inelegant statements about inequality and racism? We present evidence here for your guidance and understanding.
(1). With respect to poverty and inequality, both Afro-Guyanese and Indo-Guyanese, according to Professor Tarron Khemraj, have an almost similar level of poverty: Indo-Guyanese 30% vs 31.6% for Afro-Guyanese, and 33.7% for the Mixed race.
(2) There are limited data on income inequality: they are at the national level. The Ginni coefficient for Guyana was 45 compared with Trinbago with a score of 39, and Barbados with a score of 40. (The lower the score, the better the income distribution). While the latter two countries have a better income distribution than Guyana, the difference is not significant. There was no score for individual ethnic groups.
(3) For 28 years (1968-1992), the Afro-Guyanese-based PNCR had been in power and had failed to produce the good life for their supporters as well as other Guyanese. They regained power in 2015 and have had no transformative project to improve the lives of their supporters and others, even though they raised taxes, the equivalent to 1/3 the annual budget size. You should ask them what they did with the additional $(G) 90 billion in revenues per annum that they collected!
(4) The PNCR received $(US) 18 million as Exxon signing bonus and no one knows about the disposition of this sum.
(5) The PNCR regime gifted GECOM's CEO, 200 acres of land as an apparent inducement to provide favorable 2020 election results. The PNCR-aligned GECOM staff were caught in bright daylight on TV trying to hijack the 2020 elections when they blatantly falsified the electoral results for region 4. Some of them have been indicted by the police for criminal conduct.
(6) It is important that you know that despite the Afro-Guyanese population accounting for only 29% of the country's population, they dominate every sector of the public service: they account for 75% of the police force; 90% in the Army, 95% in Prison, 70% in public service, 80% in nursing, and 65% in teaching. During the PNCR regime (2016-2020) they recruited 1,600 individuals into the army and over 80% are Afro-Guyanese. At the University of Guyana, most of the students are Afro-Guyanese while 80% of the academic staff are Afro-Guyanese.
Could you please explain to us how these data reflect racial discrimination?
The PPPC government has embraced strong pro-equality practices and has set out to reverse the racism (for example, the firing of 1,982 Amerindian workers, and 5,500 Indian sugar workers, etc.) practised by the PNCR-led government to build an equal and just society. At the institutional level, the PPPC government has enacted legislation and amended the constitution to strengthen the laws to guard against racial and ethnic discrimination in any form or fashion. The Ethnic Relations Commission (ERC) has been established to promote harmony among races and inquire into cases of racism. The PPPC as a government has signed on to every major convention in the western hemisphere dealing with racial and other forms of discrimination. These conventions are now part of Guyana's constitution.
Let us be pellucid; we reject all forms of discrimination, including racism, and we join with the majority of Guyanese people to subscribe fully to the "One Guyana" policy whose foundational principles are equity, fairness, and justice. It would be helpful if you can advise Afro-Guyanese group(s) to break their stranglehold on race as a political tool and focus on issues instead. The Guyanese people are smart enough to understand issues. The days of race influencing voting patterns and race-induced violence are gradually coming to an end. Those with better ideas and issues will prevail, and those imprisoned by race victimization theory would continue to languish and complain. Finally, it would be appropriate if you could withdraw your comments and apologize to the government and people of Guyana."