Well known community advocate Vishnu Mahadeo of Richmond Hill was honored on February 19 by the Agape Seven Day Christian Church. He was presented with a plaque for distinguished service and community work.
Mr Mahadeo hails from Guyana and has been serving the Indo Caribbean and other ethnic communities for several decades. He has been running a food hamper distribution center as well as a senior citizens center over a long period of time.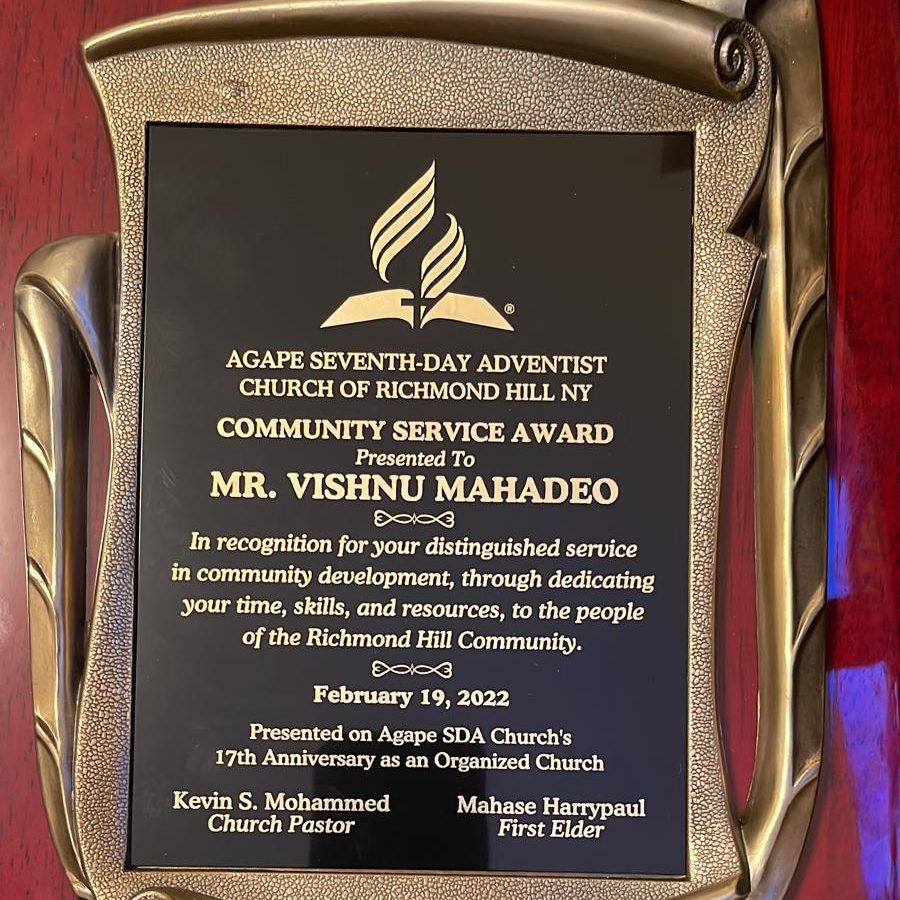 Few have rendered yeoman service to immigrant communities and to Guyanese and other Caribbean people in particular the way he has. He is a role model on community activism to be emulated.
Congratulations on this recognition!
By Dr Vishnu Bisram