I was taken to a wedding hall by a friend, Pawan Upadhyay, on Tuesday evening at a catering hall in Azamgarh, Uttar Pradesh, India. Many indentured laborers or girmits were recruited from Azamgarh and sent to far flung colonial territories like Fiji, Mauritius, West Indies, etc. to work on plantations enriching European empires. The district of Azamgarh is large with over five million people. In the Azamgarh city environs were several wedding (shaadi) ceremonies. Weddings are held in the evening as opposed to the day as in the West Indies or America among Indians. As a foreigner, someone coming from Guyana (where I was born), Trinidad (like my second home where I spent considerable time studying and writing about the society) , and New York where I studied and worked, I was accorded a most warm reception by the hosts in Azamgarh. It was a most cordial welcome once the hosts was informed that I am coming from the West Indies and America.
This is a wedding season in India. For Hindus, unlike for Muslims and Christians, weddings must be only held during auspicious periods as prescribed by the scriptures and sanctioned by one's pandit or priest. There are certain periods of time during the calendar year when Hindu weddings are not sanctioned by Hindus pandits. The scriptures specifically states when weddings cannot be held. The pundits relate to families when weddings can be held. A couple weeks just before Phagwah or Holi, for example, pandits will not conduct weddings. Post-Phagwah, pandits sanction weddings and that is why there have been so many Hindu weddings all over India – hundreds nightly in each big city and dozens in small cities like Azamgarh. In a one mile area, there may be a dozen weddings.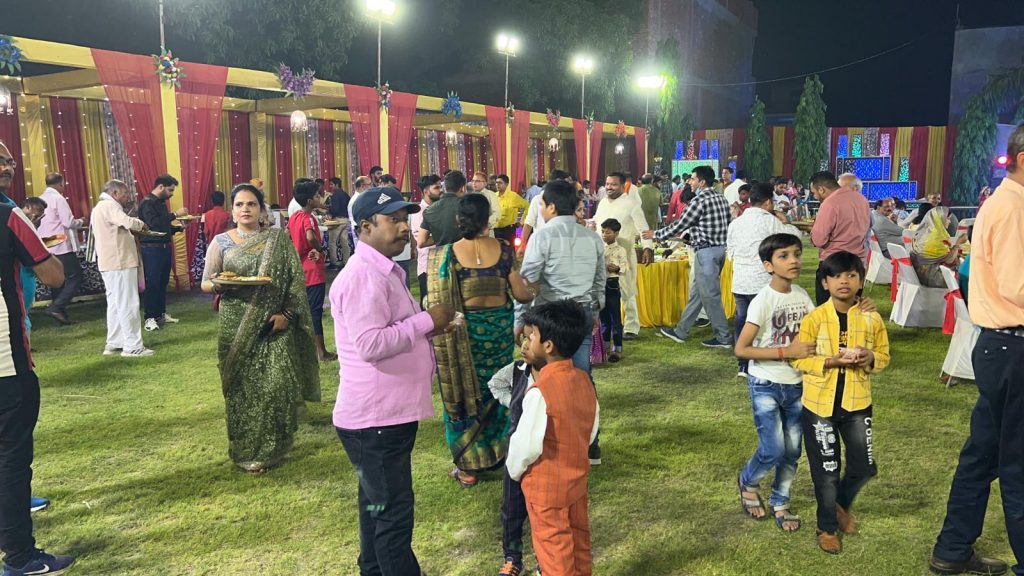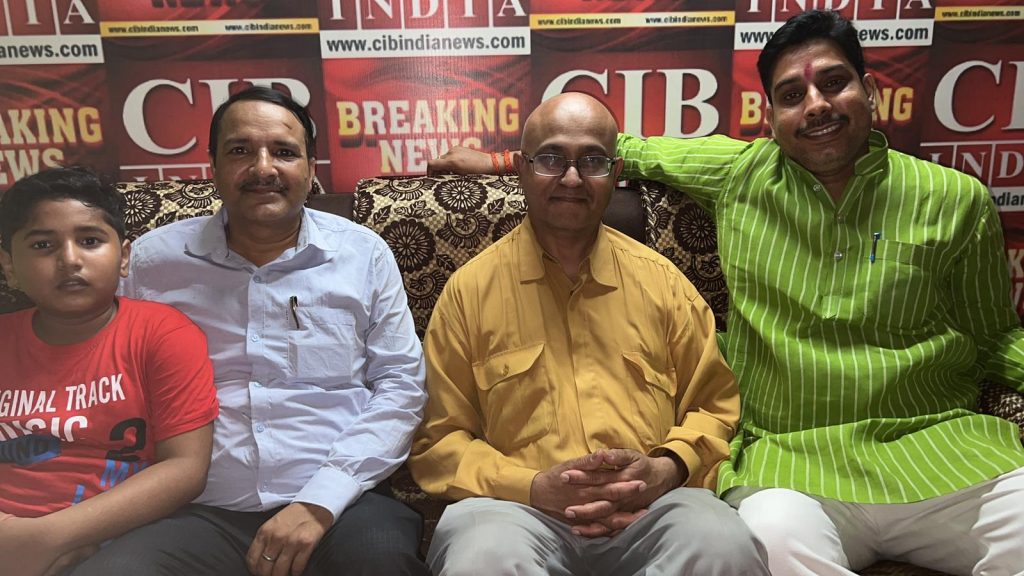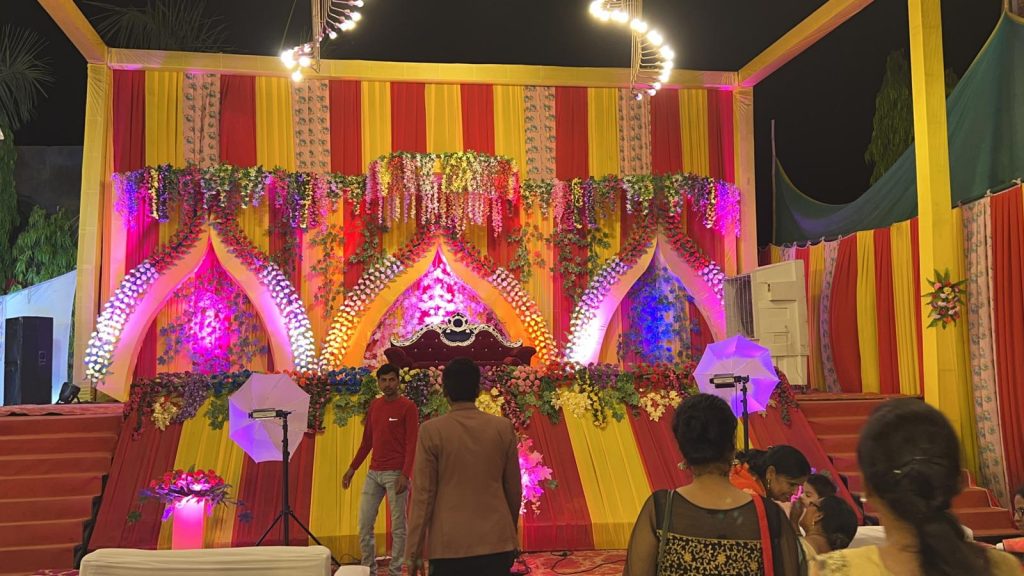 Unlike in the West Indies or New York when weddings are held on weekends, in India Hindu weddings are held any day. In fact, weddings are held in the evenings in India – a custom also practiced by the pioneering immigrants during indenture period (1828 to 1920) up until the 1950s in the Caribbean. Thereafter, weddings have been held during the day and on weekends in the Caribbean and in America or Canada.
As I traveled around Delhi, there were dozens of weddings nightly being held all over the city. The same was observed in Varanasi, Azamgarh, and other cities I traveled in recent days. Weddings are held in caterings halls as opposed to homes and temples, the latter being the custom in the West Indies and America and Canada. The halls in India are magnificently decorated. They are brightly lit with fantastic decorations not even seen in Bollywood movies. The halls are sites to behold. Some weddings in West Indies and North America are held in halls but in general they are held at home or in the temples. Some weddings in India are held at homes and temples where there are facilities to accommodate large numbers of guests or temples. Otherwise, weddings are held at special halls or in hotel ballrooms. In the hotel where I stayed in Delhi, Varanasi, Lucknow, there was a nightly wedding. The weddings are similar as in the West Indies or America with the marao (decorated tent) and the bharath or bharriyiat (the groom party) coming to the hall and being welcomed by the bride's family with traditional hospitality (rituals and refreshments) as found among the girmits' descendants of indentured laborers.
It is extremely hot in India – temperatures soaring into the 90s 40 centigrade. (The cold or cool period in India is from November thru early March). Most families have weddings when it is warm but tend to avoid the rainy season (July/August); weddings are held throughout the year including during the cold period or raining season except when prohibited by the scriptures. There have been hundreds of weddings in the big cities nightly and dozens of shaadis in smaller cities like Azamgarh. What stood out was the extraordinary reception granted me.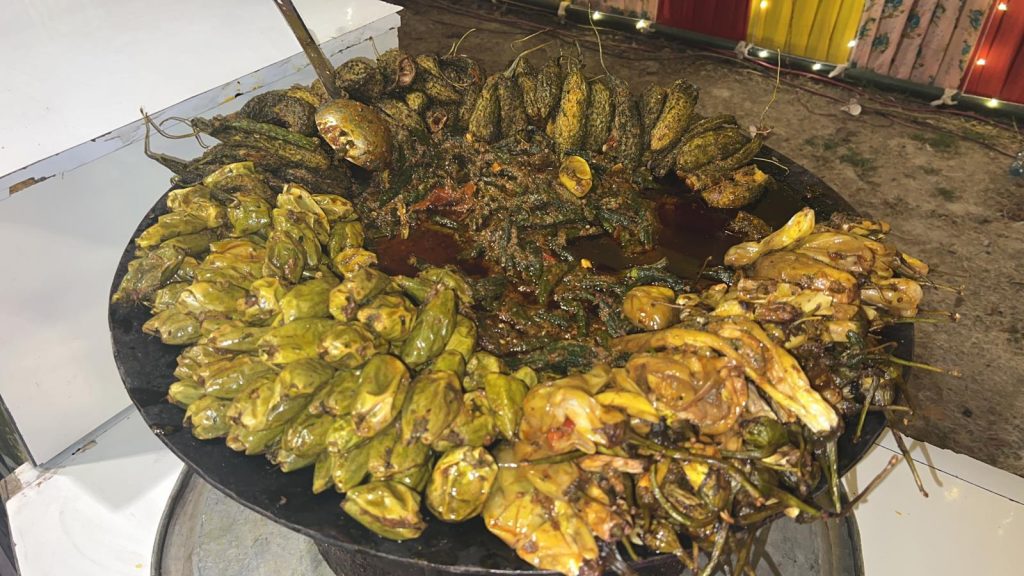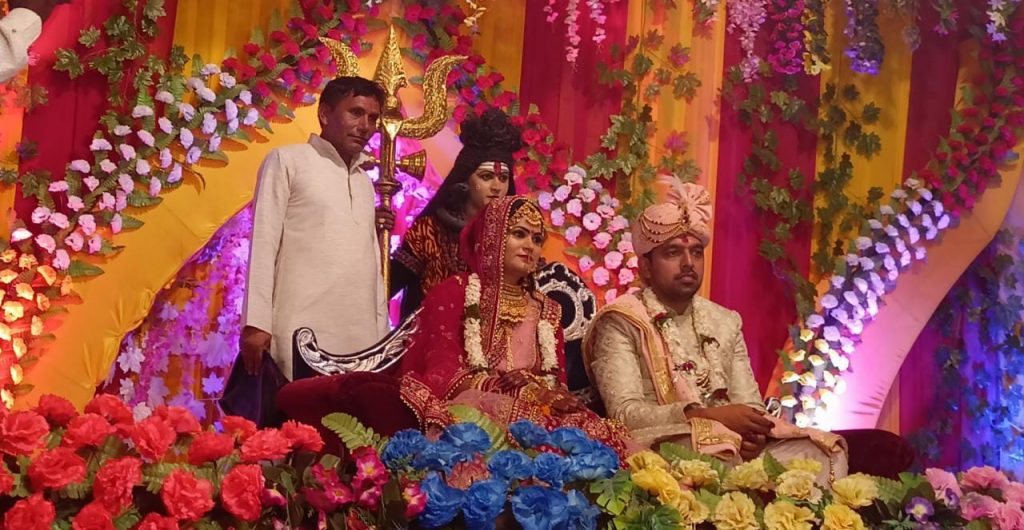 The wedding was quite lavish. There was lively music – a band and geet singing. There were several counters with a variety of dishes – salad, appetizers, kachoorie, cold and hot food, cold soft drinks, dahi-bara, dhal, rice, bhajee, puri, roti or chapatti, papad, and various vegetables or tarkaries or curries as we say in the Caribbean including baigan, kalonji, katahar (coa or the fruit kind that is cooked as a vegetable in India and places like Mauritius and Fiji). In the Caribbean, cooked katahar is different and is very tasty. The cooked coa is not as delicious as the Indian cooked katahar which is a favorite in India. There was an assortment of desserts including gulab jamun, kulfi, ice cream, and more. It was a very large wedding with hundreds of guests. The hall could take a few thousands.
All and all, it was a fantastic wedding with very delicious foods and quite entertaining music.
By Dr. Vishnu Bisram