Does Trinidad and Tobago have a leadership crisis? If it does, is it only because those who are critical of the present leadership have not stepped forward as yet and why? Most of the critics are individuals who have been hesitant to offer effective leadership role. Worse yet, few have never volunteered to serve in any organization. More so, the average institution in this society is in decline. Are we a nation of world class failures?
Peter Drucker wrote: "They were the followers, whether that's faculty, or employees, or volunteers. And what they owe is really to enable people to realize their potential, to realize their purpose serving the organization."
In the mid 1970 the Hindu Jawaan Sangh was born. Among its many projects was a series of Youth Development Seminars. The target group were volunteers in mandirs and social and cultural groups in the community. The consultant behind this project was Suruj Rambachan. Other personnel who contributed to this project were Indar Sahadeo, a lecturer at Cipriani Labour College, Hans Hanomansingh and Dr. Ramesh Deosaran. JFK Lecture Theatre, St Augustine Campus, was the venue.
The aim of the program was to enhance the knowledge, skills and attitude of the volunteers to function efficiently and effectively in their respective organizations. The presentations were relevant to the needs of the individuals and addressed what were expected of them as volunteers.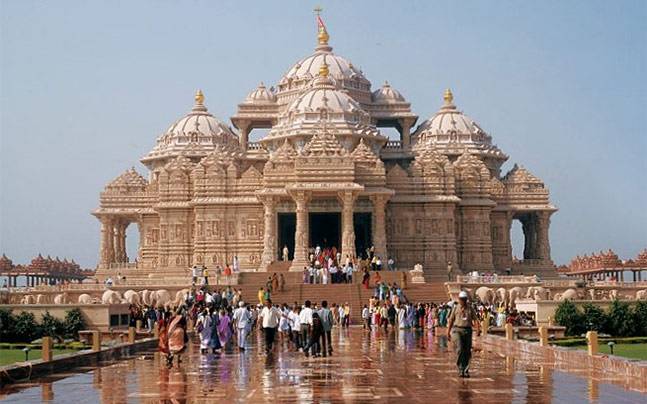 The truth is that individuals are happy to develop their skills, talents and their attitude and increase their knowledge. The big question is: how much opportunities are being provided for volunteers to develop themselves? Who are the leaders or organizations that are engaged in developing their workers? And may I ask: Who are the volunteers?
The Maha Sabha sponsored Human Resource Development Seminars for its pandits, teachers, principals. These seminars were executed by officials from Industrial Development Corporation (IDC) and The UWI and well attended. Many participants saw the program as an avenue to boost their chance of being recommended for the post of principal. Unfortunately, these programs have come to a close.
The Hindu Swayamsevak Sangh (HSS) is one organization that dutifully trains individuals to serve the community through its weekly shakhas, annual camps and other advanced training programs. In fact, many of the workers in the many mandirs and Hindu institutions are products of the HSS and its forerunner, Hindu Seva Sangh.
The development of Indian Arrival Day was one such program developed by the Hindu Seva Sangh. It was not a one-off celebration but a sustained effort for several years and throughout the country-Cedros, Moruga, Orange Valley, Claxton Bay, California, Williamsville etc. It was also a collaborative effort, bringing together personnel form the Indian Review Committee, Indian Revival and Reform Association, the Maha Sabha and the United National Congress that moved and debated a motion in Parliament for this historic date, May 30, to be declared a public holiday.
The declaration of May 30 a public holiday in 1995 galvanized the Indian community. Religious and class differences were set aside. This was best manifested in the UNC winning 17 seats in the General Elections and Basdeo Panday being declared Prime Minister in a coalition government with the DAC of Tobago.
Today, training of volunteers is not emphasized. Blind loyalty to a leader or organization is the highest dharma. The leader, to stand tall, ensures that the backs of his followers remain bent so that no one stand shoulder to shoulder with him, far more to rise above him. To have effective supervisors, managers and other professionals training is required. Don't volunteers in mandirs and other social and cultural groups need similar training?
A major challenge facing organizations is succession planning. Our leaders must be reminded that every product has an expiry date. A leader needs to recognize this reality and know when it is time for him to leave the stage. Unfortunately, too many continue to overstay their time and grow putrid, rotten, rancid, contaminated, corrupt, moldy and offensive until death or nature forces them out so that the cycle of life can continue. This outrageous behavior to disrupt a natural cycle must be treated as sacrilege. It must be condemned and banished. I hope and pray that some constitutional arrangements are made to ensure that no leader serves for more than two consecutive terms.
Greater emphasis has to be on enhancing the followers through training. We must help them to become effective instruments of selfless service; not custodians and curators of the dead. After all, we are Hindus who cremate our dead and move on; not Egyptians that preserve mummies and have a fetish with the dead.