The preamble of this discourse is on those nations which were discovered in the New World hence Discovery Nations and those which were in the Old World hence Non Discovery Nations and who has the right to decide who should be the heroes within those nations.
I will illustrate my point with three new nations and three older nations. Discovery Nations are the countries that were discovered by Europeans called the New World i.e. USA, Trinidad and Guyana. Non Discovery Nations in the Old World are like England, India and China which were conquered but not discovered.
In India Prime Minister Narendra Modi came into power in 2015 from a Hindu ideological base called the RSS that embraces the idea of empowering Indian heroes, Vedic Cultures and renaming places and cities to go along with Indian history. This was a problem V. S. Naipaul had identified. Naipaul pointed out that India was the only country which had statues in tribute to conquerors of India.
P.M. Modi was called and labeled a racist and a rising new Hitler by the left in India and ironically, even by Evangelical Christians in the USA. In England mostly non-English whites and non-White immigrants who are now citizens of England are defining who are good heroes and bad heroes and what will be acceptable to England.
In these two non-discovery countries the indigenous people in India and England- the majority English and Hindus -who must decide who and what is acceptable in their culture / country as heroes.
In America the George Floyd incident regrettably rejuvenated the call for America to identify true 'good' heroes and remove the ' bad ' ones.  The same debates as to who should be recognized as a hero.is taking place in Guyana and Trinidad.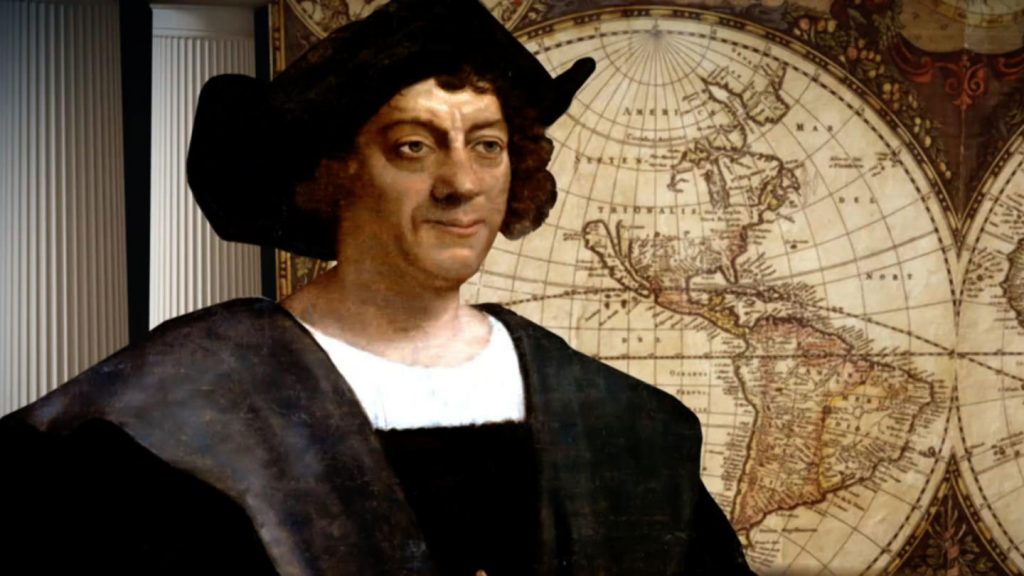 It's not so easy to decide who are 'good / bad ' heroes in Discovery Nations especially since it still have indigenous people. Indigenous people have the right to tell all people to leave their countries. In the non-discovery countries Christopher Columbus, Sir Walter Raleigh, Sir Frances Drake, Lord Nelson have special historical meaning to the White Race as opposed to Dr. Martin Luther King and Malcolm X.
In Trinidad Indians will identify with Bhadase Sagan Maharaj and Sat Maharaj and others, as opposed to Africans who will identify with Eric Williams and Selwyn Cudjoe. In Guyana Indians will identify with Jagan and Balram Singh Rai as opposed to Africans who identify with Burnham, Hoyte, and criminals Fineman and Linden "Blackie" London who had Guyana's flag draped over their coffin.
While I am cognizant as a non-White of the atrocities those pioneering White heroes committed on non-Whites, at the same time it's these Whites that make North America and Western Europe great that are NOW enjoyed by minority -Whites and nonon-Whites.

To reject pioneering Whites heroes, Christian converts will have to reject Christ, European languages, names and way of life.
The biggest tourist attraction in the Dominican Republic is the tomb of Christopher Columbus which is a showcase of his beds and other artifacts. In Germany Hitler is the main attraction while in Italy the colosseum where Christians were killed is a big tourist attraction. Should the colosseum be torn down because immigrants are living in Italy?
It is a good thing that Hindus in the Caribbean pray to their own Gods and have Hindu schools. Should Indians honor Eric Williams who killed the Hindi language and replaced it with Lord Nelson's English language.
Is my nationality, Trinidadian, not given to us by Columbus? What about our national emblem of the Santa Maria ship? Shouldn't it be changed to the Fatel Razack ship. That brought the Indian indentures?
Why no protest when a black woman was married into the royal family? In the Discovery World development was built on slavery, indentured labour, [Whites / non Whites – Indians] and by Northern Whites' innovations and industrialization that gave rise to freedom of speech and the right to assemble and the rights to think and explore.
Moreover, most non-White Nations with the exceptions of India do NOT allow their own 'colored' rights as in America and England. Black Americans have a special relationship with Standard White people in America with ups and downs now and again, but should NOT allow Arabs, and other ethnic groups to use their just cause to destroy the greatness of America.
Which Black, Brown or Yellow nations have the right to judge America especially the Arab nations that still deal in in slavery?
Is my Trinidad Nationality now Polorie Man? And why are Blacks the ones' defining others? Why 'Indian' Statue is not placed as an I saw?