The culture and presence of South Asian and Indo-Caribbean communities have influenced the neighborhoods where they settled or established businesses. Namaste (the traditional greeting in India and by most Indo-Caribbeans) was introduced by the new immigrants who started coming and settling post 1965. Among the new immigrants was Yash Paul Soi who was influential in Indian community leadership and a pioneer of Indian community and political activism. He helped to popularize "Namaste" in America getting then Mayor Ed Koch (1979 onwards) to use the greeting at Indian events. This writer (Vishnu Bisram) also encouraged American politicians to use Namaste and "As-Salamu-alaikum" (Islamic greeting) as their opening greeting at events organized by Indo-Caribbeans. When I accompanied Greg Meeks (before he became a Congressman) and other politicians to Mandirs, I prepped them to say Namaste. Yash Paul Soi did same to American politicians whenever they addressed Indian audiences.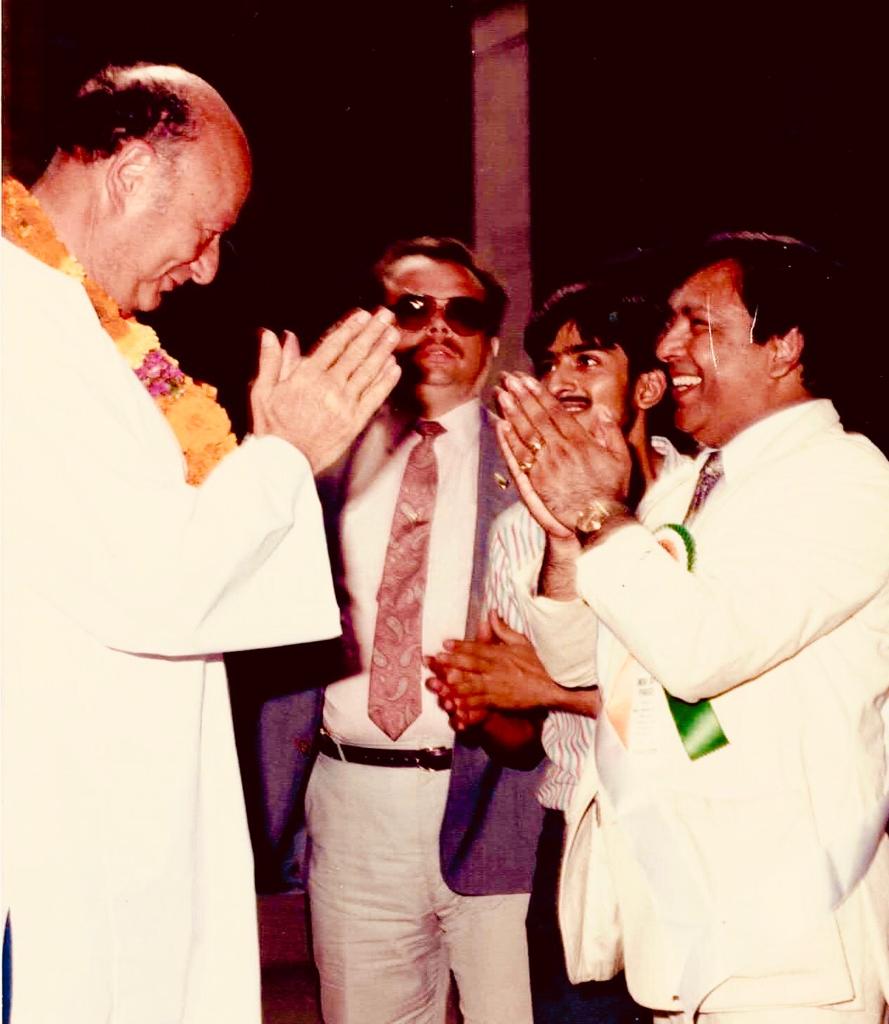 Yash Paul Soi played a significant role in the development and growth of the concept of Little India. He had a business in lower Manhattan on 29th Street East Side. There were also other Indian owned businesses in the area that attracted a large number of Indian patrons. This gave rise to what came to be known as Little India or India Town (and by extension Little Guyana and Little Trinidad) — ethnic Indian commercial enclave (Desi shops and restaurants) and residential homes that rose up during the 1980s in lower East Side Manhattan between 29th Street and 23rd Street — Lexington Ave and side streets on both sides of the Avenue, with more shops on the Park Ave side; an extension of Little India. It had a large concentration of Indian or South Asian (as well as a few Indo-Caribbean) businesses in that area. It was the area to purchase Indian goods, religious items, and spices.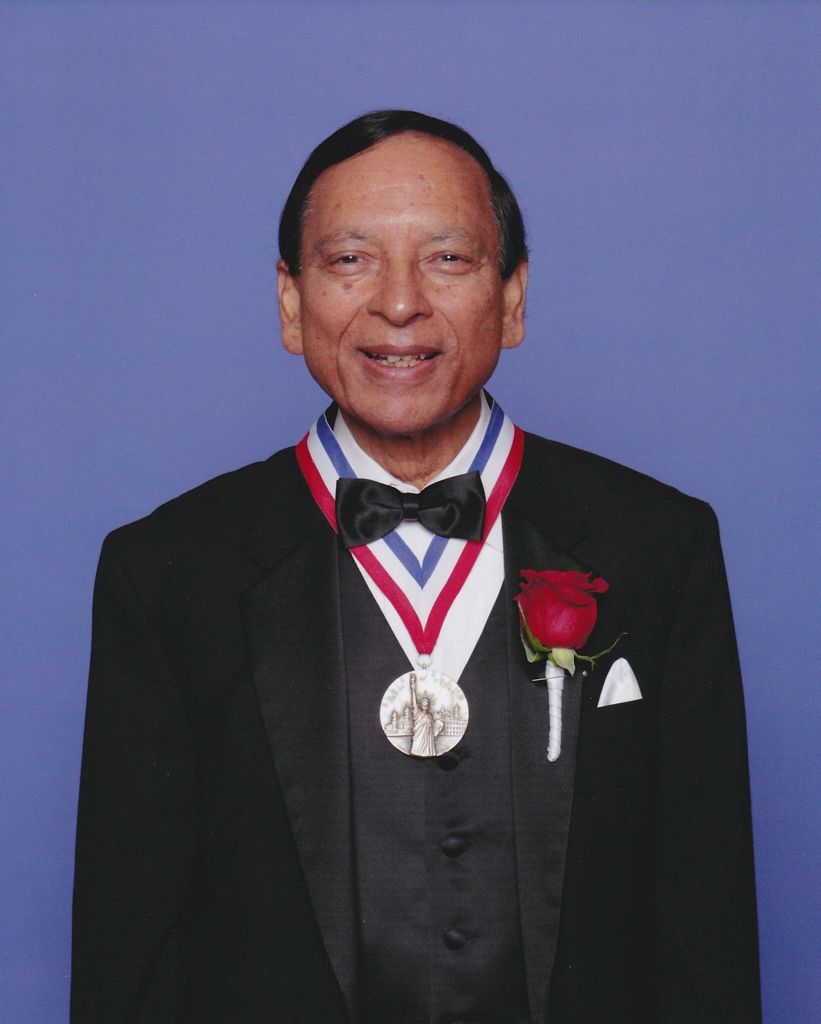 Because it attracted a large number of Indo-Guyanese and Indo-Trinis, it was also given the moniker "Little Guyana" by Vassan Ramracha and other Indo-Caribbean activists who patronized the area for shopping or engaged in political activism. It was the West Indian version of Little Guyana during the 1970s thru late 1980s before the new "Little Guyana:" emerged in Richmond Hill on the last stop of the A train to Lefferts Boulevard during the late 1980s.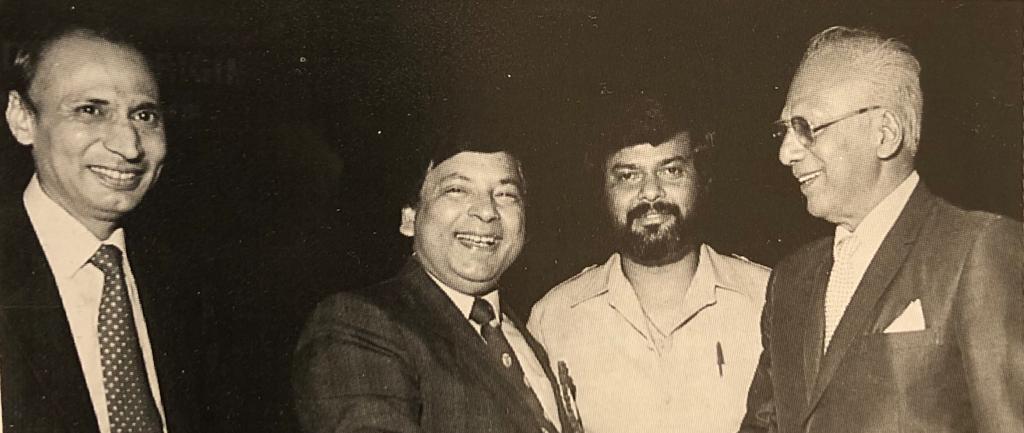 Little India rose in the area it did because of the largest concentration of Indian owned businesses. During the late 1960s, Kalustyan (note the spelling) a shop between 28th and n 29th Street on Lex Ave, owned and operated by a Syrian family, stocked traditional Indian spices and groceries. It attracted a lot of Indian shoppers. There was also an entire Street of Indian restaurants (8th Street) but it emerged during the late 1980s long after Little India was birthed.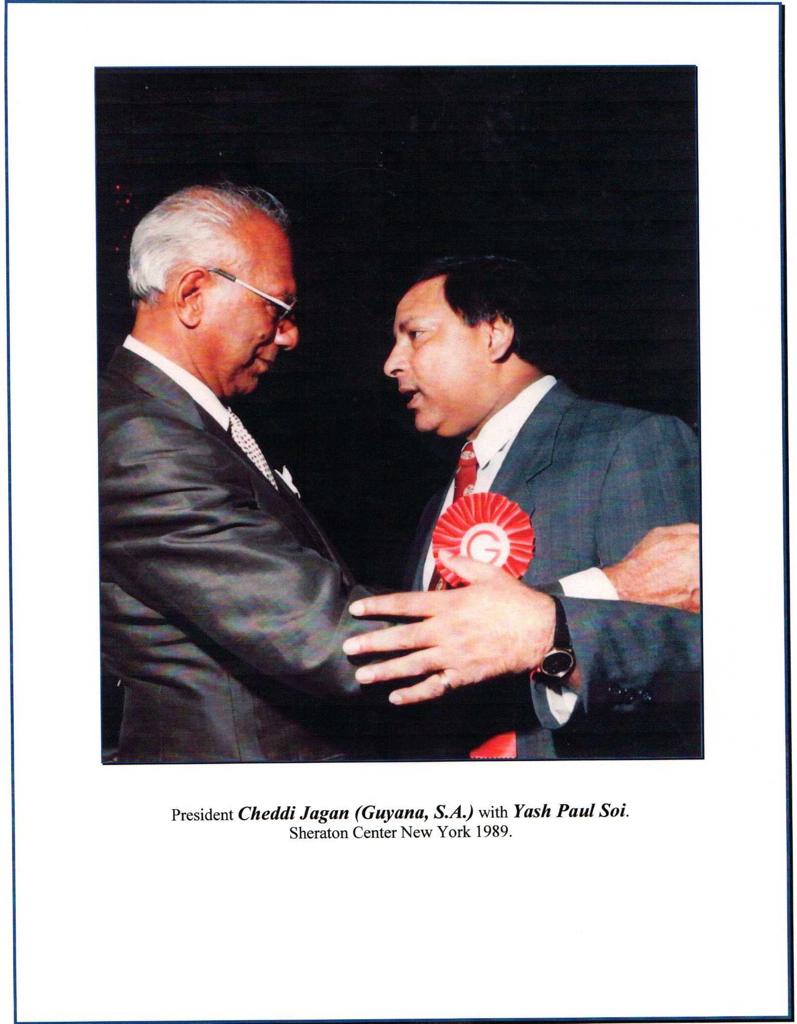 Indians started coming to the US after 1965 when the borders were opened to people of Indian descent. A lot of Indo-Caribbeans also started coming to New York and they also patronize the store for Indian related goods like curries, spices, condiments, puja items etc. Because of the growth in the Indian population and demand for Indian goods, several Indian stores opened up in the area. In early 1970s, several shops were opened selling Indian products. The list included Famous Overseas Foods of India owned by Sushil Malhotra & his wife, Naghma House, Indian Spice World, Cash and Carry (subsequently bought over by Guyanese Tony Yassin), India Sari Palace (29th Street), Shaheen Sweets and restaurant, Curry in a Hurry (owned by a Bangladeshi family), Shalimar, Rhythm House Electronics, etc. Several other sari shops, electronics, travel agencies, and restaurants followed. Taj Mahal Travel Agency, between Park and Madison on 29 Street, opened in 1972; it was owned and operated by Yash Paul Soi. It was the largest travel agency in the Indian community in terms of volume of sales.
If you wanted great restaurant food and groceries or puja items or Indian garment and accessories, Little India was the place. Almost every single item related to Indian usage could be found including Guyanese, Surinamese, Brazilian, and Venezuelan fish. People gravitated to Little India to purchase Indian products. And it attracted Indo-Caribbeans who also had a demand for Indian products. And thus, it came to be called Little India initially and later dubbed "Little Guyana" by those of us who visited for political activism.
Various India related forums were held in the area including the launching of the India Day Parade. Meetings were held at Yash Paul Soi office which was on 29th Street between Park and Madison Aves. Sometime around 1979, a group of Indians and Asians (Orientals) got together and made a decision to hold a fundraiser for President Carter who was seeking re-election. Yash was Master of Ceremony. Governor Carey and Mayor Koch attended the fund raiser. Rosyln Carter was the Guest of Honor. Yash and Koch developed a friendship. Yash invited him to visit Little India. Subsequently, Koch made Yash Paul Soi, who was an engineer with city, Secretary of Ethnic Council. The Council hosted several ethnic functions at Gracie Mansion. There were a lot of public relations functions with the leadership of all ethnic groups – including Japanese, Chinese, Koreans, Swiss, Danes, Dominicans, Puerto Ricans, etc. Mayor Ed Koch visited the area to win over support for the Asian Indian community. The Mayor was approached to re-name the area Little India. He said it was not necessary, pointing out that other neighborhoods like Little Italy, China Town, etc. were given their monikers and these became institutionalized. He urged Indians to call it Little India, and he, himself, also referred to it as such.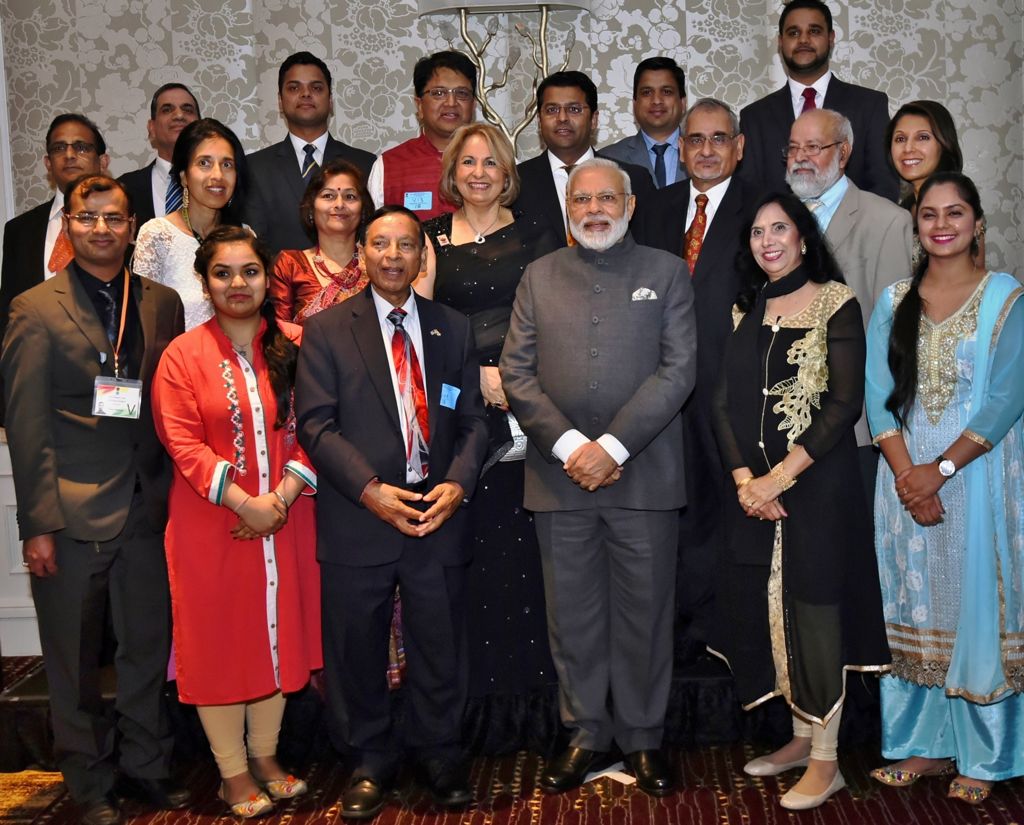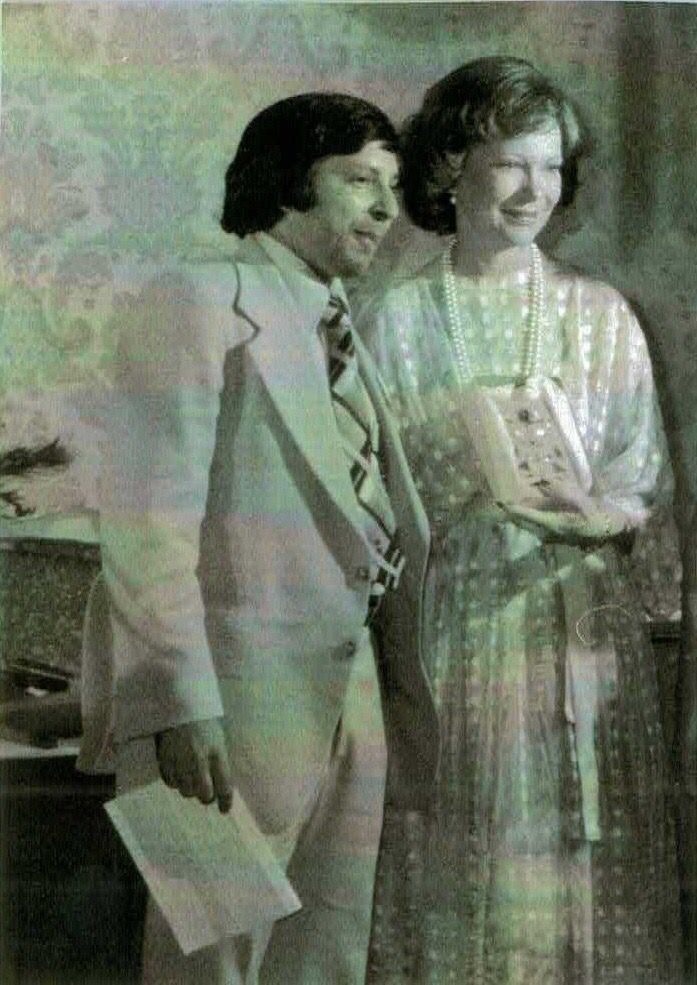 In early 1981, Thomas Abraham who was President of Federation of Indian Associations (FIA), left New York City for Denver to take up a job offer. Vice President Sureshwar Prasad Singh succeeded him as President. Singh urged Yash, who was Reception Chair of FIA, to approach Mayor Koch for approval for a parade to commemorate India's Independence because of Yash's relationship with the Mayor. Yash pointed out to Koch that there was an Italian Parade, Irish parade, Puerto Rican Parade, Polish Parade, etc. And he requested from the Mayor a permit for an India Parade. Koch was very generous. He granted a permit for the parade to be held between 56th and 23rd Street on Madison Ave. The parade started in August 1981 and held annually except in 2020 because of restrictions to outdoor gathering due to Covid. The parade culminated around 23rd Street on Madison Ave. The Mayor Koch the Chief Guest at every parade. Tens of thousands of nationals from India and Indo-Caribbeans descended on the area for Indian products and Indian entertainment and for the parade. Koch championed the interests of the Asian Indian community. He was supportive of every organization and activity pertaining to India or Hinduism. (Yash Paul organized fundraiser for Koch's re-election).
Yash Paul Soi owned a radio program on 105.9 FM that gave free publicity to Indian related events. It was the first and longest running radio program aired on Friday evening between 1969-1992. The Consular General of India used to provide the news from India that was read on air. Indo-Caribbeans used to tune in for Bollywood songs. It was called Amar Taj Geet Mala – named after his father. Mother Theresa, Indira Gandhi, Morarji Desai, Ed Koch/ among others were interviewed on the program. Yash also hosted Cheddi Jagan on the station during the late 1980s. People would call in to play their favorite Bollywood song for birthdays and anniversaries. Yash became an institution, and in the early years up to the 1990s was involved in almost every event or activity, including entertainment, relating to India. Most of Yash's activities were carried out to support the culture of India (and by extension Indo-Caribbean people) and to help cultural and business activities of Indians in the tri-state area of NY. He also became immersed in the cultural and political activities of Guyana. He did fundraisers for Cheddi Jagan and arranged meeting for Cheddi with Members of Congress and the Carter Center. He also sponsored a float for Cheddi Jagan in the 1990 parade; Ramesh Kalicharran and Arjune Karshan were on the float. I marched in that parade. He encouraged Indo-Caribbeans to have a parade in Queens. He knew Pandits Ramlall and Dr. Satish Prakash, Ramesh Kalicharran, and others, who launched the Phagwah parade. Yash asked Kali what was the most significant festival or celebration of Indo-Guyanese and Indo-Caribbeans. He was told it was Phagwah. Yash suggested that a parade be initiated commemorating Phagwah. It was this encouragement that led to the launch of the Phagwah Parade on Liberty Ave between 133 Street and 123 Street and thence to Smokey Park on 97th Ave; the area flourished with Indo-Caribbean businesses and homes). This Avenue and the surrounding area was widely dubbed long before 1991 as Little Guyana. Little Guyana, Richmond Hill, rose for the same reasons that Little India developed in lower Manhattan on the East side. The area also had a lot of Indo-Trini businesses and homes, initially more Trinis than Guyanese. The latter outnumbered Trinis post-1990s. Thus, it would not be inappropriate to call the area Little Trinidad as well.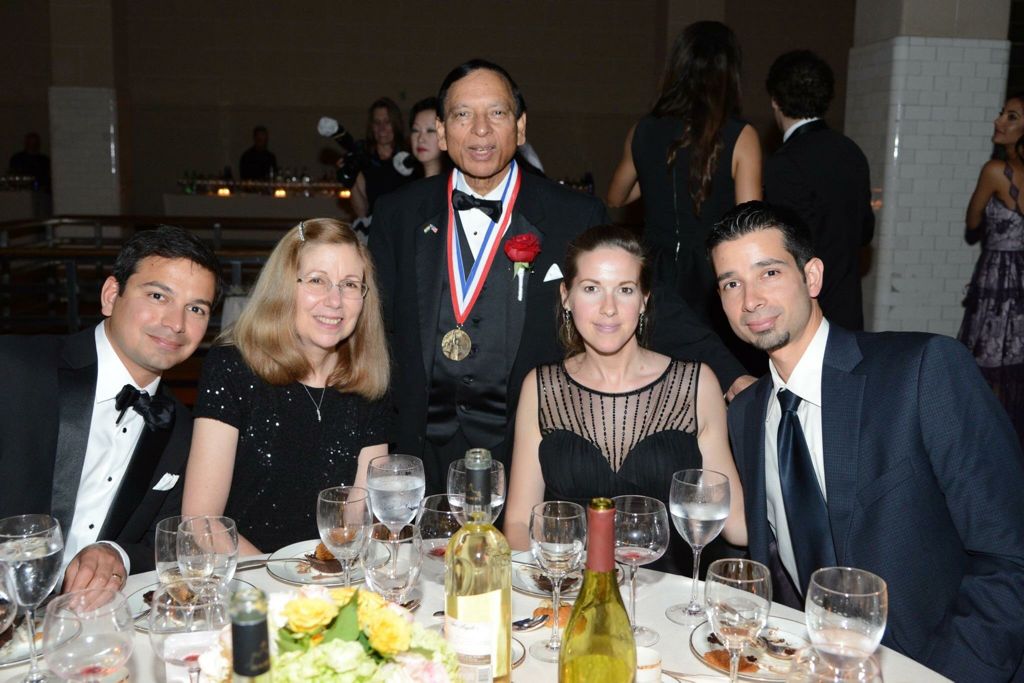 With the rise of Little Guyana and Little Trinidad in Queens, Little Guyana, Little Trinidad and Little India in Manhattan lost its attraction. Guyanese and West Indians gravitated to Little Guyana (Little Trinidad) in Richmond Hill for shopping from the late 1980s onwards.