The Indian Embassy, aka High Commission, celebrated the 58th Indian Technical and Economic Cooperation (ITEC) Day at a special ceremony on September 13 at the Swami Vivekananda Cultural Center in Georgetown.
The HC issued press release:
The 58th Indian Technical and Economic Cooperation (ITEC) Day was celebrated by the High Commission of India in Guyana on 13th September 2022 with a formal event at the Swami Vivekananda Cultural Centre (SVCC), Georgetown. The event was kicked off with welcome remarks by High Commissioner of India, H.E. Dr. K.J. Srinivasa, wherein he highlighted the genesis, its magnitude and global coverage of ITEC programme covering 161 countries. ITEC programme has created visible and growing awareness about the competence of India as provider of technical know how and expertise as well as training opportunities, etc. It's various aspects of the growing India-Guyana cooperation especially in skills training and capacity building for Guyanese by the Government of India and deputation of ITEC experts in various sectors and deputation of specialists in the field of Sustainable Aquaculture Management and Development, fisheries expert for CARICOM, etc. High Commissioner also underlined the introduction of defence training for the Guyana Defence Forces GDF under the Friendly Foreign Countries Programme.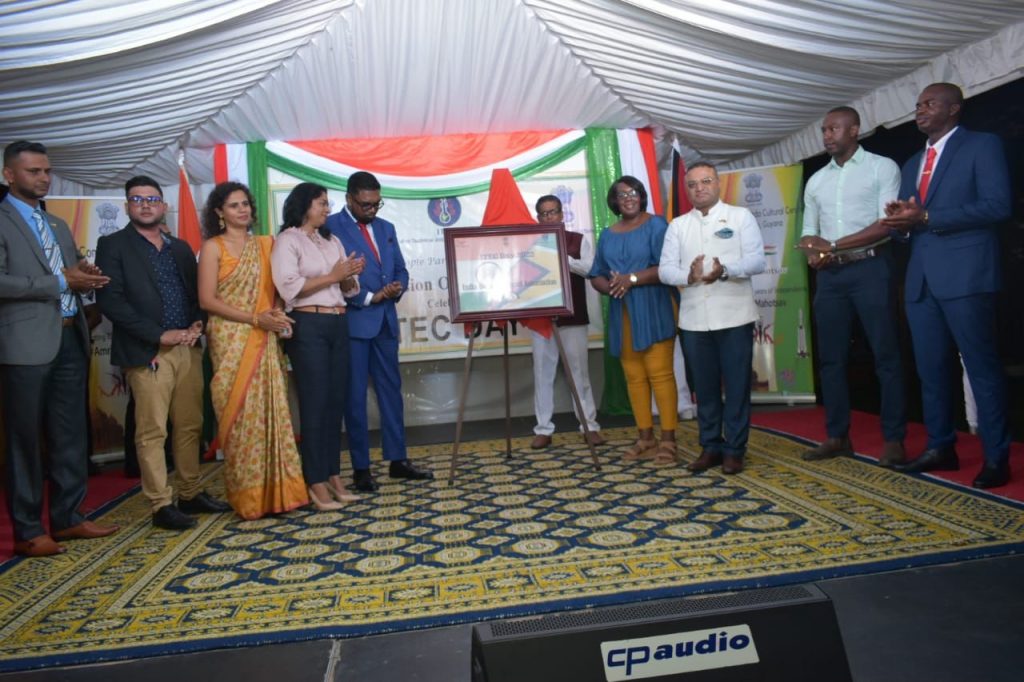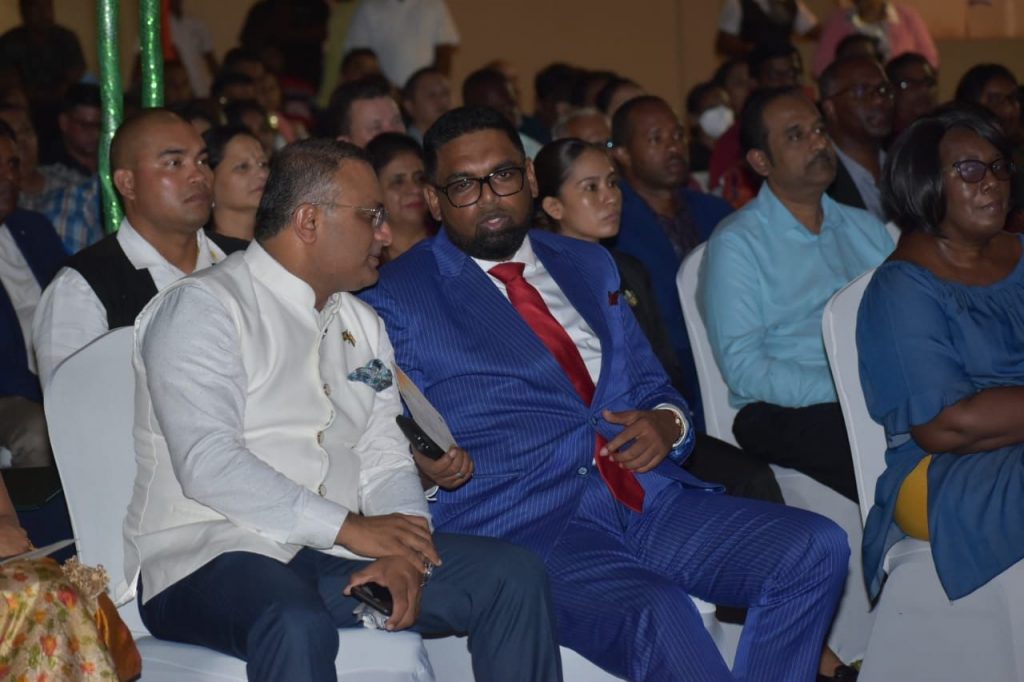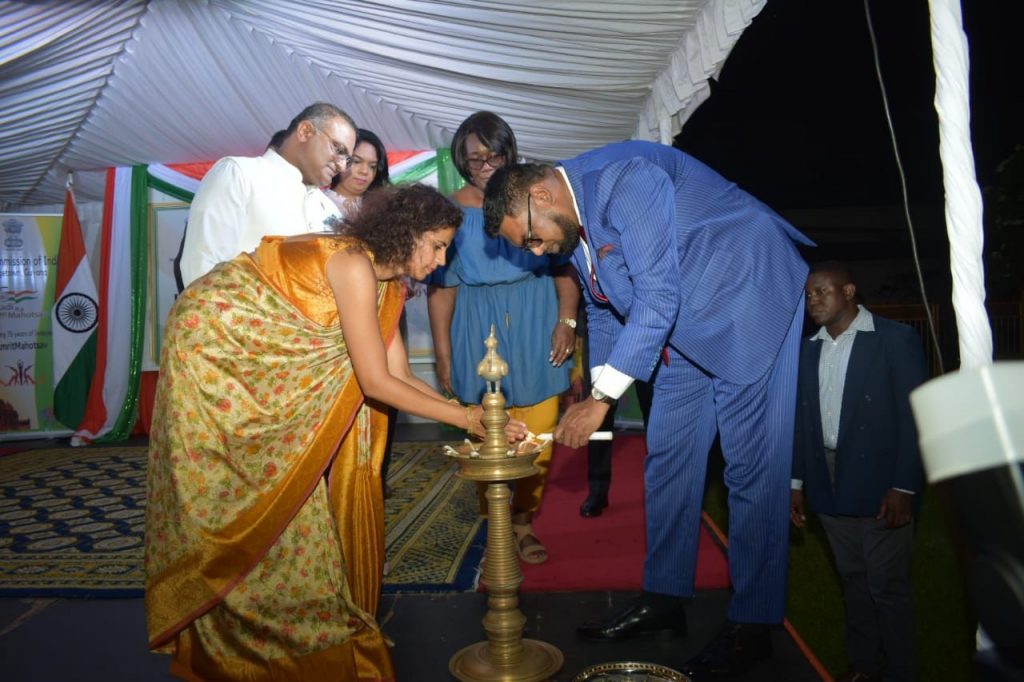 Hon. Ms. Sonia Parag, Minister of Public Services spoke on the collaboration between the two countries under ITEC Programme and how it has created positive impact on the socio-economic development of Guyana.
H.E. Dr. Mohamed Irfaan Ali, President of the Cooperative Republic of Guyana graced the occasion as the Chief Guest. In his feature address, he praised the Indian institutional competence to develop best Human Resources and how it is important for Guyana. The President also shared his experience as an ITEC alumni from 2002-2003 when he studied with other students from 17 different countries International Business Management at the All India Institute of Management Studies and also a Masters Degree in Human Resource Planning in New Delhi.
ITEC is Government of India's flagship program instituted on 15th September 1964. ITEC has been a vehicle to share India's vast and unique experience of growth and development through capacity building and training in wide and diverse spectrum of skills.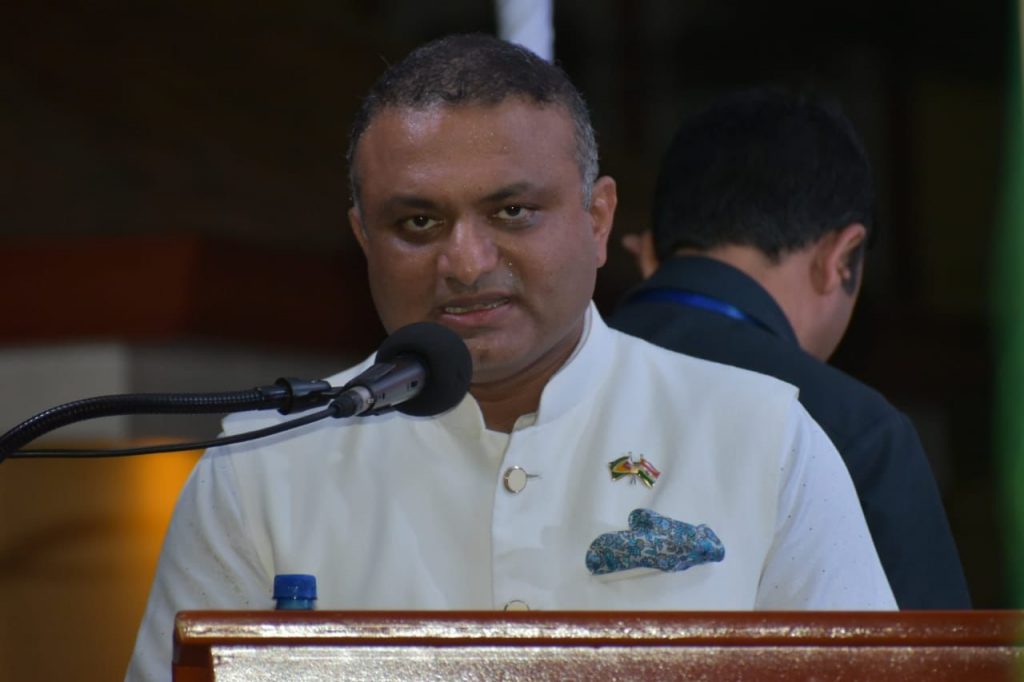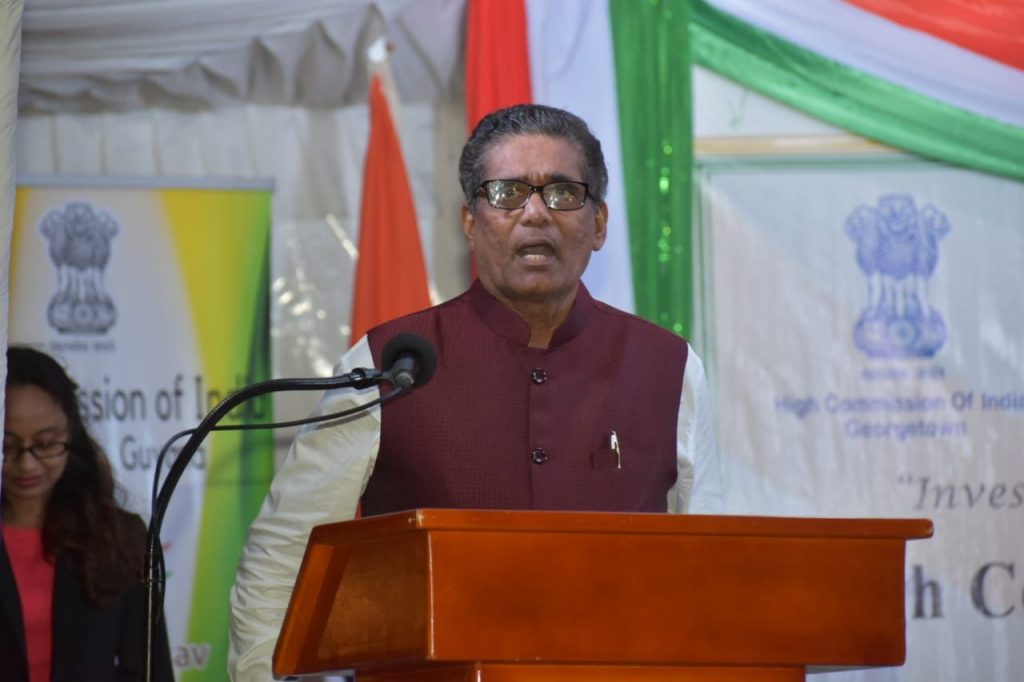 During the event, elaborate medley of eclectic dance performances by the students of SVCC underscored the growing popularity of Indian culture and dance art forms in Guyana. So far more than 200,000 alumni across the world and over 650 Guyanese have undergone training under the Programme.
Five Alumni of ITEC Defence training Courses, ICCR, Commonwealth and cultural scholarships, beneficiaries the Know India Programme, Pravasi Teerth Darshan Yojana and Indian Cultural Scholarship also shared their rich experience in India under these programmes. The event was attended by over 200 persons including Senior officials of the Government of Guyana from various Ministries, Diplomatic Corps, ITEC alumni, media and other dignitaries.