Shiva Mandir of Elmhurst, founded by Indian Caribbeans, held an anniversary katha last Monday July 4 to coincide with its anniversary. Shiva Mandir is one of the first Hindu temples in Queens, New York. Known as Sanathan Dharma Maha Sabha, it was founded and incorporated in September 1980. The idea was conceived by Indian Caribbean Hindus, mostly Trinidadians. It was served by Trini and Guyanese pandits. It provided spiritual service to Hindus and others at a time when there were hardly any Mandirs in the city. Since then, dozens of Indo Caribbean Mandirs were established.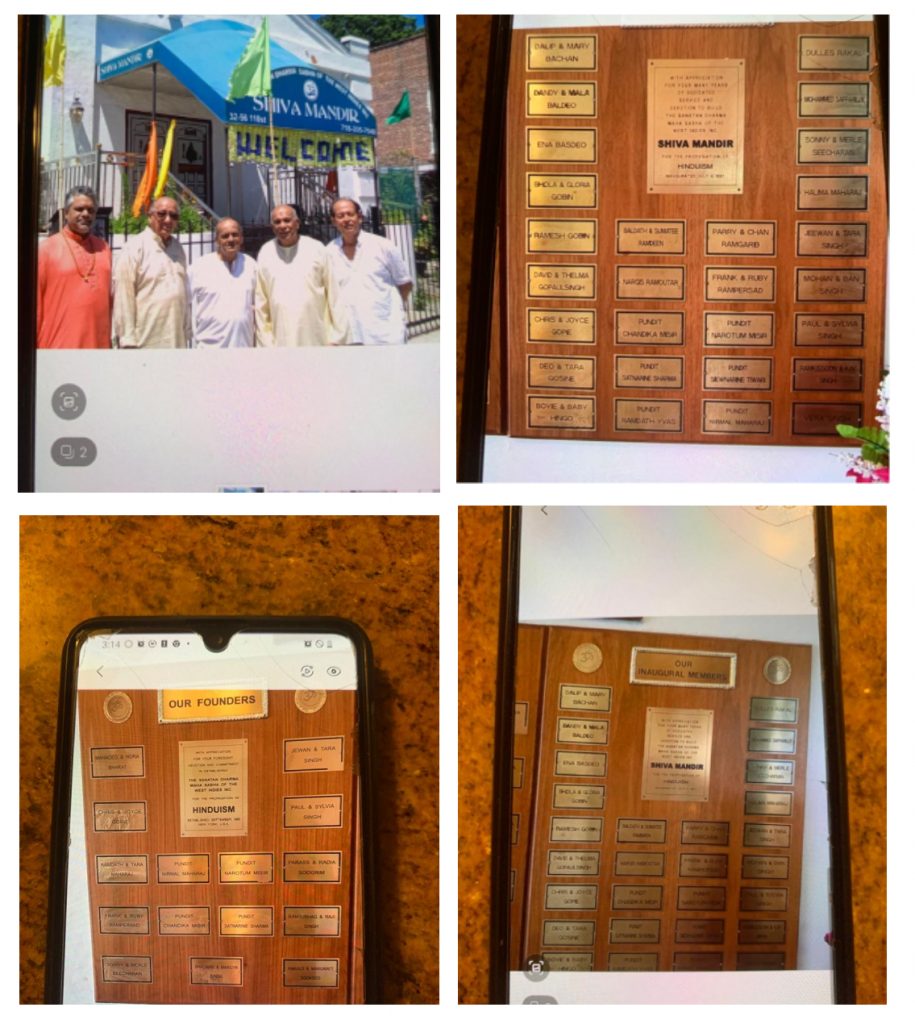 Shiva Mandir was Inaugurated/Dedicated/Opened on July 4, 1987. Since then the mandir has been offering the rich Hindu culture and services to the community of Queens. The mandir has made itself available for puja, Yagya, Kathy, weddings, etc.

The attached plaques provide information on founders and other persons connected to the mandir.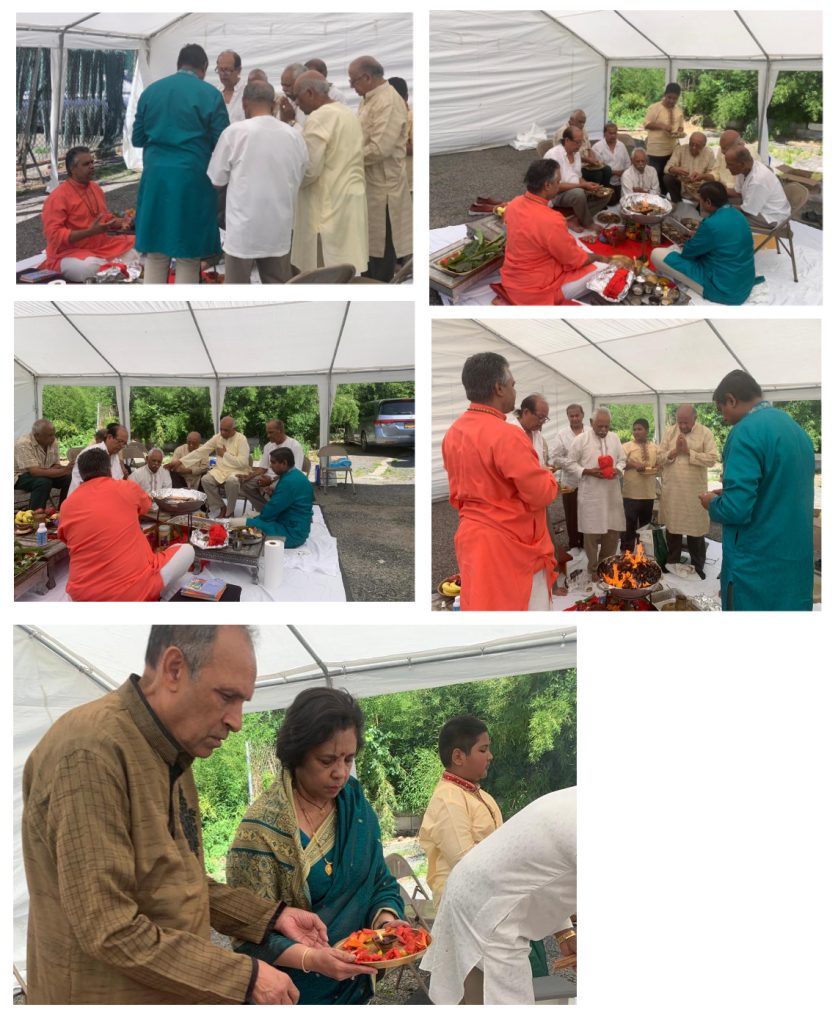 Additional Information about the mandir can be obtained at (718) 335-7540 or 335-3256 or 335-7708. The mandir is located at 110th St, East Elmhurst, NY – 11369 (near 109th St, Northern Blvd).