Reference is made to Chris Ram's epistle (Stabroek News Dec 21) assailing the airlines flying out of Cheddi Jagan Timehri for penalizing passengers who arrived late for checking in because of extenuating circumstances. He urges similar penalties for airlines for late departure. I endorse Mr Ram's suggestion. Since passengers are penalized for late arrival and or changing their dates, airlines must also face similar consequences. They must be fined for poor and or untimely service or compensate passengers.
Passengers may be late not entirely of their own doing — but because, as pointed out, the Demerara or Berbice bridge closed beyond normal hours or because of bad weather, road repair or some other problems. In Ram's case, he and others were late for AA flight because of road problems. The airline (American) should have given consideration to the circumstances that led to their late arrival at the airport for check in. The check in crew would have recognized that something was amiss when several passengers failed to show up for the flight and launched a query and or delay the flight for a brief period to determine the unusual nature of check in. The plane was on the ground and once the passengers arrived, they should have been accommodated.
The general rule is check in closed off about an hour before departure depending on the number of passengers to be check in. And passengers are forced to purchase a new ticket, depending on the kind of ticket they hold, if they miss their flight. Lateness is considered as missing the flight. The latter allows airlines to earn extra revenues without providing a service. I recall North American holding back its aircraft some years ago when almost a third of the passengers failed to check in. Inquiry found that Berbice Bridge had a problem. NA held back the plane till all passengers arrived. No one was victimized. It was the right policy. AA should have used humanitarian reason and did the same to those who arrived late for check in.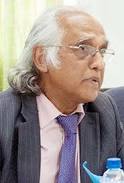 I travel extensively globally. The treatment of passengers late for check in and when the airlines themselves are late is different depending on the country and the carrier. Compensation varies. In third world countries, generally airlines don't offer compensation for late departures and even when baggage is lost or does not accompany the passengers. In first world countries, passengers are compensated for late departures and late arrival of baggage; meals are also provided. In fact, my bags were delayed in Delhi three days ago from NYC and Virgin offered compensation for clothing and personal items purchased — which I will pursue. The airline erred on my wife's seating, apologized, and gave her full refund plus a free round trip upgraded ticket on same flights. (Wish it had also messed up in my seating).
Similar issues happened to me in Guyana and I got no compensation, not even an apology. There is no office to turn to in Guyana for enforcement of passengers rights. In the US, there is a government office to file a complaint in addition to the airline. In the USA, law is clear on delayed departure and baggage issues and are enforced — compensation for late departures and baggage. The penalties are stiff in the USA. So airlines don't mess around with passengers's rights, departure time, and baggage handling. In Guyana, passengers hardly have any rights and the government does not enforce international rights of passengers; in one reads the fine print on a ticket, there is a lot of rights; Delta, for example, offers compensation if baggage is not on belt within 30 mins of arrival. In addition, Guyanese and third world passengers don't know their rights, and as such don't pursue enforcement or compensation for being inconvenienced. I myself suffered from baggage loss in Guyana but never pursued compensation because of inordinate time and costs involved in the process. There is no effective office in Guyana to enforce aviation rules or penalize carriers for violating rights of passengers. In the USA. carriers are fearful of the consequences of complaints. Recently, Congress increased the fines on carriers for delays unless they are weather related. American carriers also tend to be sympathetic with passengers depending on the circumstances for their late check in. Airlines don't penalize passengers for weather and road related delays in USA. Even in India, foreign airlines tend to give waivers on similar grounds; domestic Indian carriers are not so sympathetic as their foreign counterparts. In Guyana, carriers should be more considerate and or otherwise fined for their departure delays as is done in the USA and other first world countries. It is not too late, for the appropriate government agency to intervene on behalf of aggrieved passengers.