Dear Editor,
A perspective on Vice News is important to understand its pre-occupation with the idea that China "is being involved in underhand dealings in countries around the world." Foreign reporters come to developing countries, like Guyana, with a stereotype "to portray their leaders as corrupt."
The erratic approach of Vice to reclaim lost market share in the media empire has caused its (Vice News) ratings and credibility to slump dramatically. In May 2019, Disney had to wipe out $(US) 35.3 million in its Vice investment, and later that year HBO pulled the plug on its (Vice) 7-year program Vice News Tonight. In August 2021, Vice News laid off a substantial portion of its staff. The ratings and credibility of Vice have sunk to an irrecoverable level.
The Chinese Embassy slammed the Vice report saying that Guyana-China relations are based on laws and best international practices. It is public knowledge that one of the VP's roles is to facilitate investments; nothing is wrong with this. Likewise, the US Ambassador, the Canadian High Commissioner, and the British High Commissioner have all been trying to facilitate investments for their respective countries. Mr. Jagdeo made it clear to the imposter investor "Mr. Chan" that he "would not get involved in any financial dealings."
It is probable though that a few people will falsely use Mr. Jagdeo's name to extort money from investors. Only recently a man was charged for just doing that. Whether Mr. Su attempted to extort money from the imposter investor should be explored.
Here are a some utter falsehoods flowing from Vice report.
Falsehood 1: In the first Vice interview Mr. Su Zhi Pong (a friend and tenant of Mr. Jagdeo) stated categorically that the VP did not take bribe from anyone. He stated; "his hands are clean." In second interview, however, Mr. Su Zhi Pong has apparently left the door open. Why? He is under pressure from certain Opposition sources to implicate the VP.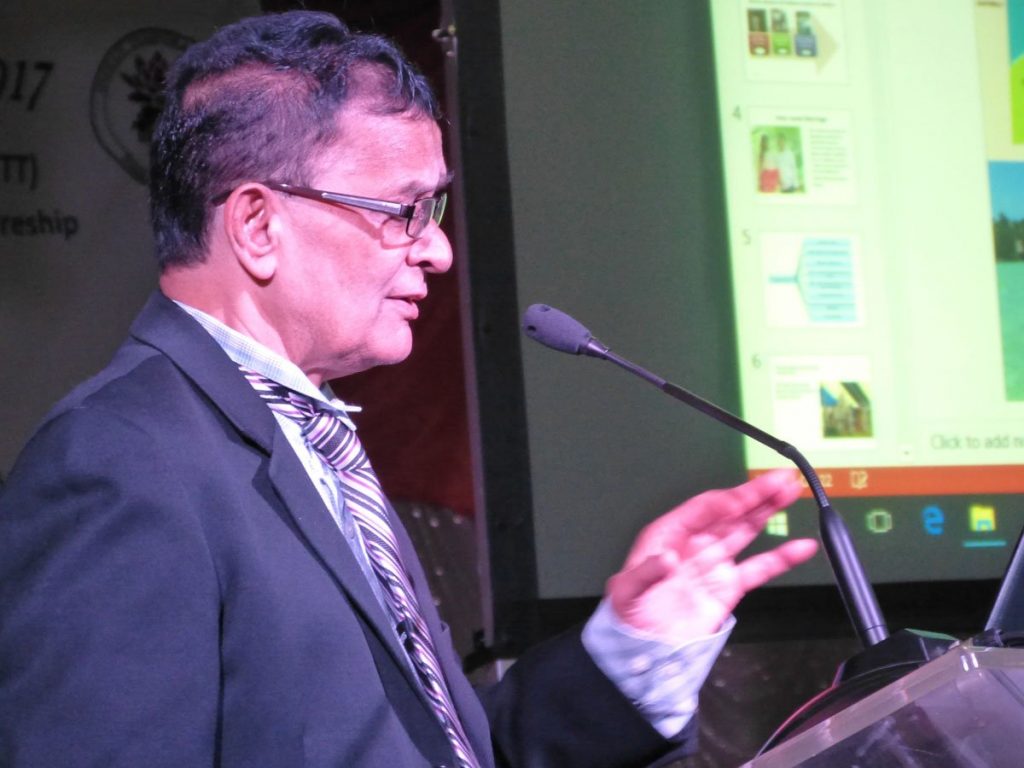 Falsehood 2: Vice is concerned with Global issues and have been mauled by established media houses like CNN to carry misleading stories. Its ratings plummeted and its survival is threatened. It hopes that sensational news could come to their rescue.
Falsehood 3: The claim that Mr. Su has oil blocks is false. CNOOC has shares in Exxon oil blocks.
Falsehood 4: The claim that the Chinese "bribed" the PPPC government with $(US) 1.5 billion in loans is again false. The PPPC government has approached the Chinese government for a loan of about $(US) 300 for the new Demerara Harbor Bridge. Not surprisingly, Vice pulled the $(US) 1.5 billion out of thin air.
Falsehood 5: The Amalia Falls project contract was not awarded, as claimed by Vice reporter Ms. Isobel Leung. The Chinese company withdrew its offer. The PPPC government has to re-tender the contract.
Falsehood 6: Nowhere was any evidence produced in both interviews that the VP took bribe, as alleged.
Falsehood 7: Ms. Leung reports that the VP will change the Guyana constitution to facilitate contractors. Apart from the VP not having this power, this was another item pulled from the air.
Truth 1: Because Vice's informant/interviewee Mr. Su has apparently changed his story about bribery, and may be implicated in extortion, the VP plans to sue him (Mr. Su) for slander.
This is a calculated attempt between Vice News and certain opposition forces to malign the integrity of the Vice President, a man of action, and a man who is loved by most Guyanese. They will not succeed. Even if they develop better plots, they will fail. The truth will always prevail.
As the name indicates, Vice News is about Vice and not Virtue.
Dr Tara Singh
President, NYGDP