Several artists came out to support a Bhajan Mala sponsored by the Bamboo No 1 Mandir on Saturday, May 28, 2022 in commemoration of the 177th Anniversary of Indian Arrival Day-May 30, 1845 Among the artists were Pandit Sunil Banarsee, Nirmal Prabhoo, Karishma Dowtal, Mukesh Kolai, Naresh Timal and Shivan Sukhu. Musicians such as Neville Lennard, Shiva, and Ajay Yankatesu played the dholack, dhantal, harmonium, and tabla for the singers. All singers and musicians performed free of charge.
The aim of the bhajan mala was to raise the sum of $60,000 for the completion of electrical works including the installation of air conditioning units. The educational complex would host a library and computer laboratory and workshops to enhance the human resource of the community.
Scores of devotees dressed in traditional clothing came out and enjoyed the rendition of bhajans by these artists, all volunteering their talents for a worthy cause. "I am happy to give back to the community. This culture has sustained not just me but my entire family, especially my mother Ramrajie Prabhoo," said Nirmal Prabhoo.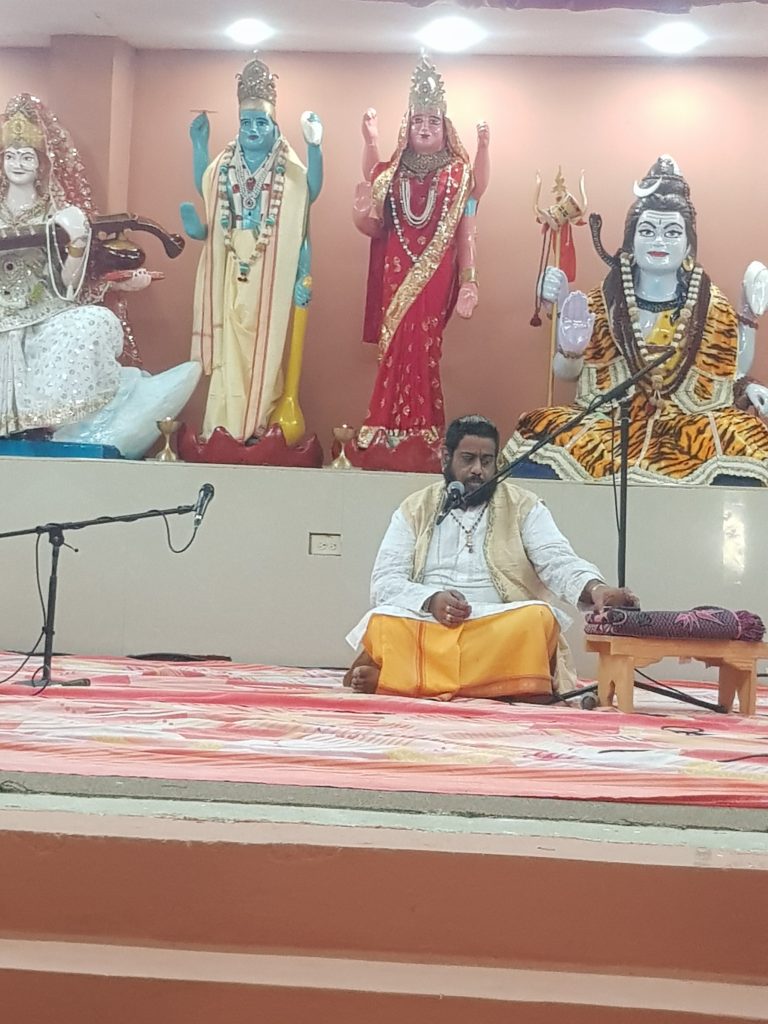 Nirmal Prbhoo was no stranger to the dharma. The son of the renowned Ramrajee Prabhoo, Nirmal recalled the satsangh the Hindu Seva Sangh conducted for several years at his home in Todd's Road. The work of the Sangh inspired the construction of the Todd's Road Mandir.  Nirmal and his other brothers also participated in the Youth Training Camps and other programs sponsored by the Hindu Seva Sangh to make Hindus more conscious of their identity.
Also lending her voice was Karishma Dowtal, a granddaughter of the Ustad Jameer Hosein. Karishma, a reigning vocalist, has made a name for herself in the annual Divali Nagar where her performances propelled her to stardom. Dressed in blue saree, Karishma enraptured the audience with he renditions. The management thanked her for performance and presented her with a token of appreciation.
Wayne Lalchan, President of the Mandir, expressed satisfaction with the progress the management committee has covered toward the goal of constructing the mandir and the educational complex. Wayne lamented that the covid 19 was a deterrent to the completion of the educational complex.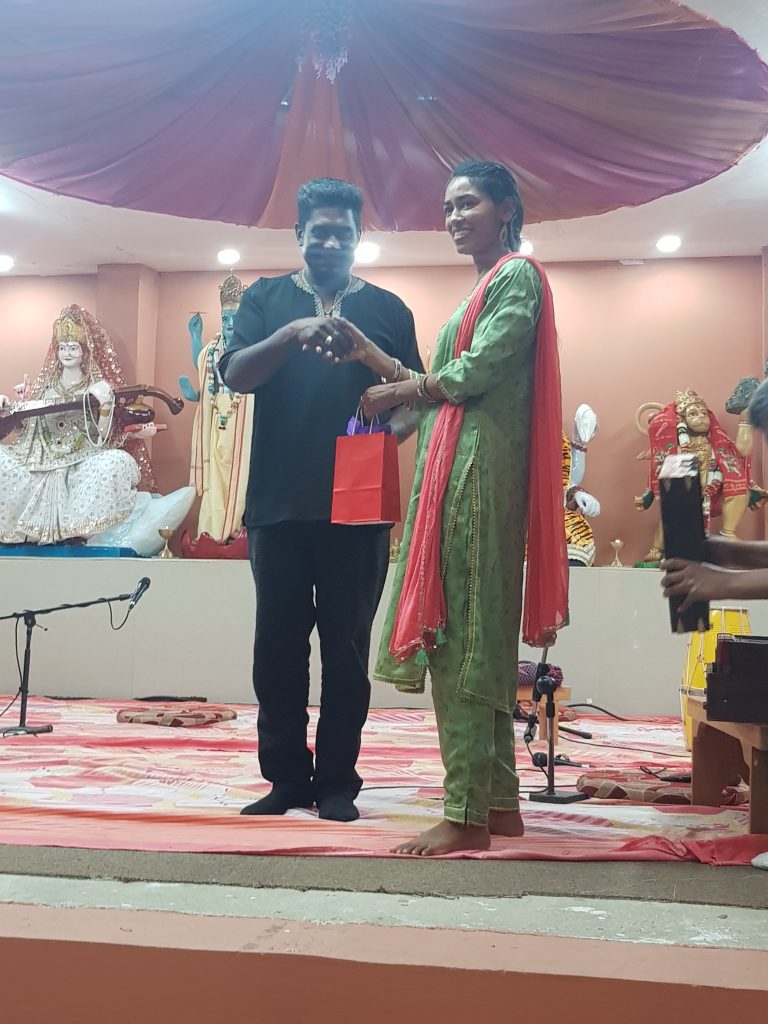 Now that devotees have seen first-hand the work that the Management Committee led by Wayne Lalchan has achieved, there is now a determination to work harder to complete the electrical outfitting of the educational complex to promote classes. "Our people are very generous and support for this project continues to come forth," said Wayne.
Should you wish to donate toward the completion of the educational complex, you may contact anyone of the following: Wayne 773-8775/ Ashook 714-5343/ Donald 494-5004 or Anil 773-5069.