The consistent academic success of Saraswati Vidya Niketan (SVN) and the recent announcement that one of its students, ATISHTA SEENARINE is the most outstanding performer not just for Guyana but for the entire Caribbean cries out for a change in the educational system in Guyana.
IT IS TIME THAT THE GOVERNMENT PAY THE TEACHERS OF ALL PRIVATE SCHOOLS.
These schools have been producing excellent students over the years and should be encouraged to continue without burdening the students and parents with school fees.
The advantages are numerous.
1. They help the government to fulfill a few of its obligations in a democracy to educate the entire country;
2. They encourage cultural diversity and those who have lost their language and culture can now study these in the classroom
3. They can offer employment for the graduates who can be assured of attractive salary so they do not have to leave the country
4. They encourage a healthy competition between private and public institutions like any other areas of business.
5. They can provide opportunities for the Diaspora who wish to invest in education.
Like all other aspects of national development there is no dispute that educating its population should always be given priority by any government. It appears as if the government has recognised this and has recently extended financial support to all students and also pay to train all teachers. It would be a mere pittance to extend this support to teacher's salaries as there are not many private schools presently but more can be established with some assistance.
This is not a novel idea. Neighbouring Trinidad has private schools where teachers are paid by the government. In fact the Maha Sabha administers so many that they have their own school board.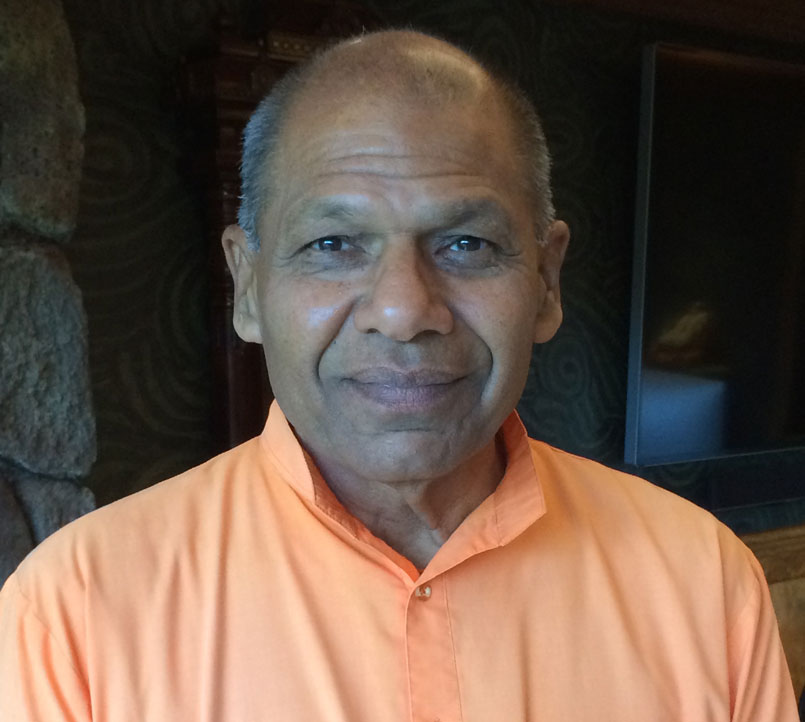 In fact this was also the situation in Guyana before Independence when the schools were administered by Christian organisations but the teachers were paid by the government. The discriminatory results were experienced mostly by Indian families. Fewer girls and children from rural areas attended school. Today the student population of SVN and the highest achievers are mostly girls.
SVN A MODEL SCHOOL
Several past Presidents who attended the graduation ceremonies described SVN as "a model school", and proof those students in the countryside can do as well as those in the well established schools in the city given an equal opportunity.
Its history is also an example of cooperation with those in the Diaspora and this process can be duplicated.
Many who contributed to this unique institution are elated with the news. "Of all the projects we financed in Guyana SVN makes us proud" says Canadian Kishorie Prasad as she shares the good news unable to control her excitement. She fondly recalls her trip to Guyana before the turn of the century when she invited Swami Aksharananda to visit Toronto. At that time the first building was a few concrete columns that stood like sentinels behind the temple. His first visit kick started a fundraising not only in Toronto but in North America and beyond. A special account is now established in New York to which tax deductible contributions can be made. There is a need for expansion to include a kindergarten and a primary school. Both students and teachers will face less of a challenge if students are introduced to the cultural and disciplinary atmosphere from childhood.
CHALLENGE THE DIASPORA
The Diaspora is overflowing with scholars, business people, retirees and others who would love to contribute a lump sum to construct an educational structure where religious and other moral values can be taught to students of all backgrounds. Some are retired and looking for ways to give back but do not wish to be involved in bureaucracy or politics on a continuing basis.
There is a lot of discussion of how Guyanese overseas can help with development of the county and the media reveals a lot of discontent. This is an opportunity for the Government to challenge them to participate in nation building. Invite them to erect the buildings, hire the teachers and administer the school. Government will pay salaries and benefits of the teachers.
In fact some of these buildings are already constructed but are empty. Many private schools cannot get off the ground or continue to expand because of the largest continuing expense of attracting and paying experienced teachers.
Government should take advantage of this opportunity now that the income from oil and gas in flowing. When this asset is exhausted in about 20 years a culturally educated population would continue to be among the greatest resource of national development.
One must also consider the positive changes a culturally educated graduate may effect in reducing some of the many social ills facing the nation: domestic assaults, alcohol and drug abuse, noise pollution, unemployment just to name just a few.
What is not helpful for nation building is for other ATISTHA SEENARINEs not attending school simply because their parents cannot afford school fees while the world passes them by.
Ramnarine Sahadeo