By Baytoram Ramharack

George Lamming, the Bajan novelist and social commentator said that the name Cheddi Jagan evokes "permanence and awe" of the type "which time confers on certain historical monuments." Another observer, Hindi poet and linguist Ved Prakash Vatuk observed that "To the East Indian population, he [Cheddi Jagan] has become almost a myth…His picture is cut out of newspapers…They feel that Jagan has liberated them." David de Caires, the founder of Stabroek News, in a 1998 interview with Frank Birbalsingh echoed a contrasting sentiment: "[Jagan] was a decent man who didn't think meanly of people. Yet I feel he was deeply flawed."
The flaw that Jagan exemplified was not necessarily the one illuminated by his interminable inflexibility with Marxism, which undoubtedly opened the window to be outmaneuvered by the West and Forbes Burnham. Banished for an unbroken 28 years into the political wilderness, which saw half a million Guyanese becoming a permanent fixture of the diaspora, Jagan did not live to see the withering away of capitalism, nor was he able to purge Guyana of its endemic tribal curse which permeated his political tenure and still lives on. His political recklessness birthed a channel for many of his followers to migrate to the capitalist heartland of England, Canada and the United States, countries whose very foundation were built on the economic system he railed against for fifty years.
Recent affirmations by Ralph Ramkarran and Donald Ramotar that the PPP "is definitely no longer Marxist/ Leninist", seventy-one years after its historic inception, can only be interpreted as a rejection of the comrade leader's ideology and that the party no longer wishes to be the custodian of Jagan's heritage. Despite Jagan's insistence that his followers embrace his ideological purity, this revelation from two stalwarts who grew up in the shadow of Cheddi Jagan evoked no public outcry from within the party's core leadership. Jagan's rigid and inflexible Marxist ideological disposition was his original political sin, but Cheddi had a cultural flaw that even his loyal comrades have been unwilling to entertain. Remarkably, as scholars continue to deliberate the lessons of Jagan's legacy from the perspective of victimhood, no credible research has critically addressed the relationship Jagan maintained with his largely Indian supporters, as two forthcoming books (2022) by Dr. Ramesh Gampat and Professor Clem Seecharan seek to do.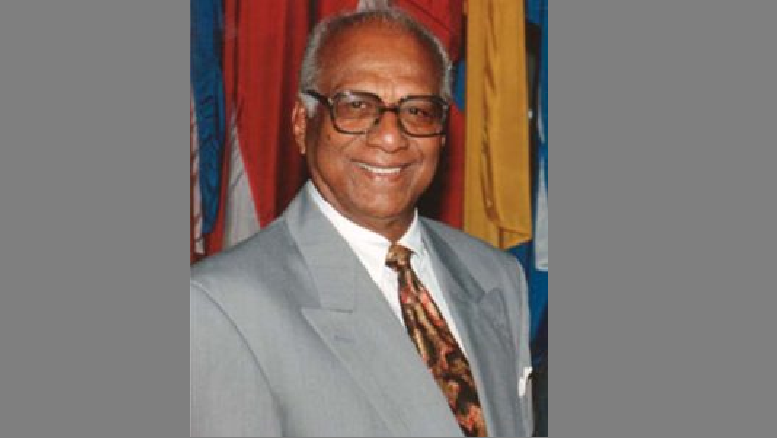 Martin Carter, Guyana's poet and once tenacious supporter of Jagan, referred to a literary gap as he explained how the transition from a small village to being a "patwa" in the primate city of Georgetown might have overwhelmed Cheddi: "Coming from the plantation coast…the sheer area of experience was too much for a young man from a plantation background to deal with comfortably, especially in those days…the lostness of a young man in those days coming out of a background without a literary culture. It froze him into attitudes which have lasted." Carter was referring to a "lostness of culture" that became a definitive characteristic of Jagan. But it was the Buxtonian school teacher Eusi Kwayana (formerly Sydney King), another stalwart who contributed to Jagan's initial success, who shed a bright light on what Jagan's "lostness" might have entailed.
In a 1991 interview with novelist VS Naipaul, elder statesman Kwayana noted that "… he [Cheddi Jagan] had a cultural problem. If he had been a devout Hindu, even in his youth, he would have had a more workable, a more human frame of reference. But, having rejected imperialism and its entire works along with its culture, he got attached to another metropolis, which was the Soviet Union. He understood it as it presented itself. So everything he did had to be explained, in his own mind, in the culture of that metropolis. Once he could do that he felt vindicated." Kwayana's appraisal spoke to the absence of an Indian cultural tradition that left a social void that needed to be filled.
It was not that exposure to cultural and religious moorings were non-existent during Cheddi's impressionable age. On the contrary, his mother, Bachaoni, was a deeply religious woman, a devoted Hindu who professed her dharmic duties by observing sacred Hindu rituals at home and in the village mandirs. Cheddi, the eldest of eleven children, born in 1918, one year after the abolition of Indian indenture, acknowledged his family's origin from Basti, a small district located in the state of Uttar Pradesh in ancestral India. Growing up in Indian-dominated Port Mourant, a youthful Cheddi ingratiated himself in Hindu festivals like "Holi, Deepavali, Kalimai Puja and Ram Leela" and, as he noted, "feeding of the mahapatar."
He found these recreational activities entertaining, but Jagan would confess that "their religious significance was lost [on me]." At Queen's College, Jagan surrendered to the Georgetown cosmopolitan culture with its "Western and Christian influence." He adopted the middle name "Berret" because it was "a fashionable thing to do." Clem Seecharan surmises that "a massive void created by his estrangement from his Hindu-Indian frame of reference had replicated an unassailable niche in the young man's soul: he would never retrieve or manifest a religious or cultural frame of reference. His Hinduism, if not rooted out, was irreparably vitiated…."
Cheddi was singularly absorbed in his secondary education at Queen's College. He had never heard of Bechu, the enigmatic Bengali (Odeen Ishmael identified Bechu's actual name as Bhoshunath Chattopadhyay). Bechu's prolific letters appeared in The Daily Chronicle from 1896 to 1901, relentlessly advocating for the rights of Indian girmitiyas (indentured labourers), while condemning the inhumanity of British plantocracy. Neither was Cheddi acquainted with the extensive activities of a community of Indian intellectuals engaged in vigorous debates over cultural, political and educational issues with potential implications for the Indian community, issues which were prominently reported in four major newspapers. The [Wesleyan] East Indian Young Men's Society, along with intellectuals like Joseph Ruhomon, Peter Ruhomon and J.I. Ramphal debated the shortcomings of the 1904 Swettenham Circular which perpetuated the illiteracy of Indian girls, as well as Mahatma Gandhi's contributory role to India's independence movement. The British Guiana East Indian Association (BGEIA), the premier Indian organization, was occupied with the general welfare of Indians and its members were engaged in lobbying efforts to extend the franchise to Indians. Jagan noted that "he was ignorant of any such activities, read no newspapers, and had little or no curiosity in the Indian nationalist campaign."
Mohan Ragbeer's The Indelible Red Stain cites a number of occasions before 1947 when, during frequent deliberations with BGEIA members, Jagan questioned the relevancy of having the British Guiana Dramatic Society (BGDS) promote the work of Indian cultural icons like Tagore, Vyasa and Kalidasa. The BGEIA held the view that the burden fell upon Indian leaders to negotiate and preserve a space for the recognition of Indian language and culture as part of the national ethos. Seecharan may have been overly harsh in his assessment of the man: "He [Cheddi] was devoid of Indian culture. He had no Hinduism, no conception of or feel for the secular gifts of that great tradition: its poetry, art, music, philosophy, the diverse ancient achievement. He knew nothing of Guyanese history either…"
By his own admission, Jagan's ideological and political maturity were shaped during three developmental stages – plantation village life, his sojourn in George-town and his formative experience in the US – all of which presented Cheddi with the conflicting duality of exploitation and injustice between the privileged few and the powerless poor. It was not until 1943 when the young dentist returned to the colony and was exposed to dialectical materialism, Marxism and its relationship to "scientific socialism" at the behest of his American Jewish wife of Czechoslovakian parents, Janet Rosen-berg. Janet's Marxist influence, contoured by the Communist Party of the USA, would leave an enduring imprint on Jagan's ideological world view. Cheddi's elation at discovering "a whole new world" in Marxism was explained to VS Naipaul in a poignant interview in 1991 published in The New York Review of Books: It was Janet who, when she came here in 1943, brought me Little Lenin Library Books – little tracts, pamphlets. – I began reading Marxist books like mad. I read Das Kapital after the Little Lenin series. And that helped me to have a total understanding of the development of society…"
With his Indian culture and Hindu religion vitiated, Jagan's cultural void was now saturated. He discovered the epiphany of Marxist nirvana – its fundamental truths – and suddenly the world made sense. In a speech to Freedom House in 1987, as European communism was showing palpable signs of political decay, he admitted "Karl Marx made me understand what makes the world go round." Together with his wife (along with Ashton Chase and H.J.M. Hubbard), they established a Marxist study group, the Political Affairs Committee (PAC) in 1946, and in 1947 Cheddi became the youngest person elected to the Legislative Council. The rambunctious firebrand would proceed to upset the reticent decorum of the gentleman's club that characterized the Legislative Council with his socratic queries, and his persistent determination to seek answers from the patrician guardians of the plantocracy. The brash, handsome young radical dazzled his colleagues with statistical evidence. He utilized the same data to simplify bread and butter issues for entire villages, drawn to public meetings by his charismatic appeals and authenticity with hopeful promises for a better life.
Jagan's pragmatism for building his earthly nirvana had crystalized before 1953, when elections were held under universal suffrage. Dick Hart, a Jamaican colleague and editor of the PPP's Mirror, from 1963 to 1965, revealed that "…in the 1953 electoral campaign, he [Jagan] was deluged with invitations from Indian religious groups, and also invitations to Indian weddings, which he refused because he was conscious of the danger of being promoted as an Indian leader." Cheddi would tactfully reassess this posture after the split in the party. With political ambitions looming large, Jagan insisted that the split in the vibrant mass-based multi-racial PPP in 1955 was driven by irreconcilable class antagonisms (he blamed the "ultra-leftists" and "right deviationists" in his 1956 Congress speech). Prominent Indians, some who provided pivotal support during his early political career, like Dr J.B. Singh, Ayube Edun, Jainaraine Singh, Dr J.P. Lachmansingh, Lionel Luckhoo, Moses Bhagwan, Daniel Debidin and Balram Singh Rai, all but committed political hara-kiri for pointing out the fallacy of Jagan's communist calling.
By the 1970s, the PPP was widely perceived to be an Indian party. Its influential Marxist cadres defected or were co-opted by Burnham. The observation of de Caires mirrored what many PPP Indian supporters had already suspected about Jagan's cultural flaw: "It was such a fundamental contradiction because many Hindus and Muslims were strongly against Marxism. This variance between the formal ideology of the leader and his charismatic racial appeal is interesting for what it says about politics – that it's about symbols [of racial identity personified] and not necessarily about messages." In an interview with Professor Frank Birbalsingh in 1984, Cheddi reaffirmed his central objective. He was "not fighting only for the people of Guyana…I am fighting for the people of the world…That struggle is winning…the United States is so hysterical at the moment."
Cheddi could have emerged triumphant. He held the political aces at a crucial turning point in Guyana's turbulent history: Britain had committed to granting independence in 1962, the US was willing to work with Jagan before he met President Kennedy in 1961 (as Harry Hergash recently indicated), and his party possessed the electoral machinery to win elections. Jagan would cross paths with a much younger Guyanese Marxist, Walter Rodney, who possessed a deeply decolonized mind, and whose intellectual training and social activism led him to the unassailable conclusion that there was no contradiction with being firmly grounded in his "blackness", Guyanese, Caribbean and African roots. Cheddi would label Rodney's revolutionary praxis and opposition to the Burnham dictatorship "by any means necessary" as "adventurism".
The voluminous writings of Cheddi did not utilize Marxism as an epistemological social analytical tool. They were bereft of eclecticism, nuances, intellectual rigor and necessary theoretical flexibility, often drawing from references to the former Soviet Union (China before 1969), giving way to platitudinal slogans – the type uttered by cadres trained at Accabre College, the party's ideological training ground. Naipaul wondered about how many of Jagan's Indian proletariats genuinely accepted his Marxist prescriptions, given their proclivity to hard work and entrepreneurship.
Jagan angered the imperialist gods, but the political guardian angel, considered a "god" by his Indian supporters, could not deliver them to the promised nirvana. He watched, helplessly, as his country approached near failed state status, only to have his party rescued, twice, in 1992 and again in 2020 by the returning American imperialists.
In hindsight, Naipaul's denouement of the indefatigable Cheddi Jagan rings true: "Out of the very purity of his [Jagan] Marxist vision, he has conspired against both the interests of his supporters and his own political success."
Dr Baytoram Ramharack teaches politics and history at Nassau Community College (New York). He is currently working on a forthcoming publication on Alice Bhagwandai Singh, a Guyanese cultural activist.