Keith Rowley is boasting he loves black skin but he can't seem to love it in his Cabinet. He plays to the stereotype that black skin is incapable and incompetent by his ministerial choices. Both Sinanan and Armour had to be brought into the Cabinet via the Senate.
He could not find a competent black skinned lawyer for Attorney General nor a competent black skin for Minister of Works where he settled for a grocery shelf packer with no experience in either works or transport and a lawyer that brought even less to the legal profession than his predecessor (if such a thing were possible) the very black skinned Johnny Seukeran aka Faris Al Rawi. Keith Scotland may be bright, but Keith Rowley's love of black skin notwithstanding, clearly not as bright as those two legal luminaries.
His Minister of Energy is not black despite the fact that 90% of the persons in this country with experience in energy matters are. His Minister of Communication Symon DeNobreiga has absolutely no experience in anything other than being a messenger for his former father in law, so why couldn't Keith have found a black skinned communicator if he loves his black skin so much? Most of media is black skinned and could make coherent sentences and read from a prepared script, so why not appoint from those ranks if you love black skin so much Keith? What happened to people like Neil Guiseppi? Not black enough? That same DeNobreiga yesterday created history by failing the same exact people as both their local government councilor and their MP, so surely his reason for hiring non black skin in that position has nothing to do with competence.
His Minister of Finance is world famous for collapsing whatever he touches, so clearly competence was not the reason behind his glowing non black skin.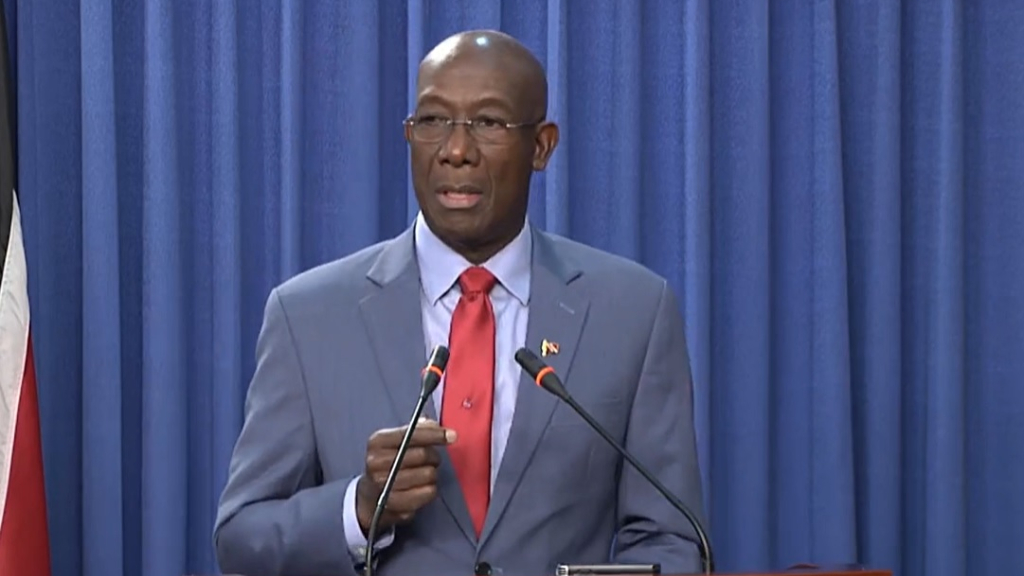 His Minister of Tourism is not black and unaccomplished in anything even remotely Tourism or marketing related, so if ability and competence were not prerequisites for the post, why couldn't Rowley find black skin that he loves so much for that post?
Keith Rowley's black skin talk was playing to the cheap seats, but if his Cabinet is any example of his 'love' of black skin, perhaps that would explain why the grandchildren of Africa have done so badly under the PNM.
Now if he had said he loves his adopted Syrian skin I would have understood. A small cabal of Syrian businessmen have benefitted more financially from this Keith Rowley administration than all the black skin in the history of Trinidad & Tobago.
Shakespeare coined the term 'methinks thou dost protest too much' to refer to persons over talking an issue to force a point. If this is how Keith Rowley loves Sharon must lead an empty life.
There was no purpose to him saying what he said about loving black skin and clearly if one were to follow him and his best friends to Trotters and Adam's they would see straight through all that loving black talk.
At best Keith Rowley is a successful con artist, so accomplished at the art of deception he was recently given a doctorate for it. Pay no mind to his black skin talk. It's more of the 'fool black people for their vote' rhetoric Balisier House is famous for. Someone else said if you love me you shouldn't have to say it, it would be clear to see.
Walk Morvant, Beetham, Laventille, Sea Lots, Covigne, Bagatelle, Mason, River Estate, Factory Road, Richplain, La Puerta, Sanganga, Carenage, Abbe Poujade, Never Dirty, Gonzales, Belmont, Cocorite, Water Hole, Patna Village, Powder Magazine, Harding Place, Scorpion, Big Yard, Nelson Street, East Port of Spain, and see for yourself how much Keith Rowley and the PNM love black skin.
Phillip Edward Alexander