Members of the community police of Queens 106 Precinct engaged in a cleaning up campaign and sprucing up in front of the Tulsi Mandir. They cleaned up in front the mandir at 111 Street, near Liberty Ave in the heart of Little Guyana in Queens, New York, removing old dried vines, bushes, and plants and replanting flowers.
Police Chief Williams graced the activity and delivered remarks. The event began with a short Hindu prayer and remarks by Spiritual Head of Tulsi Mandir Pandit Lakhram Maharaj.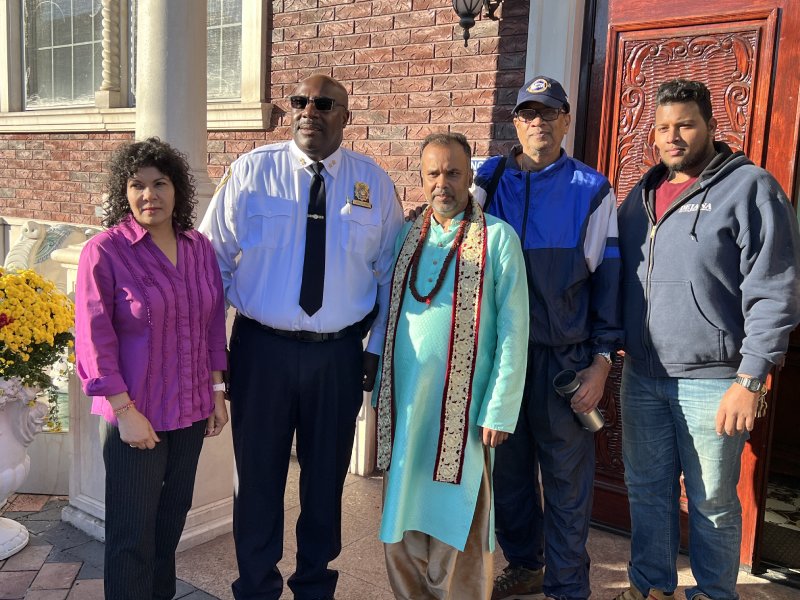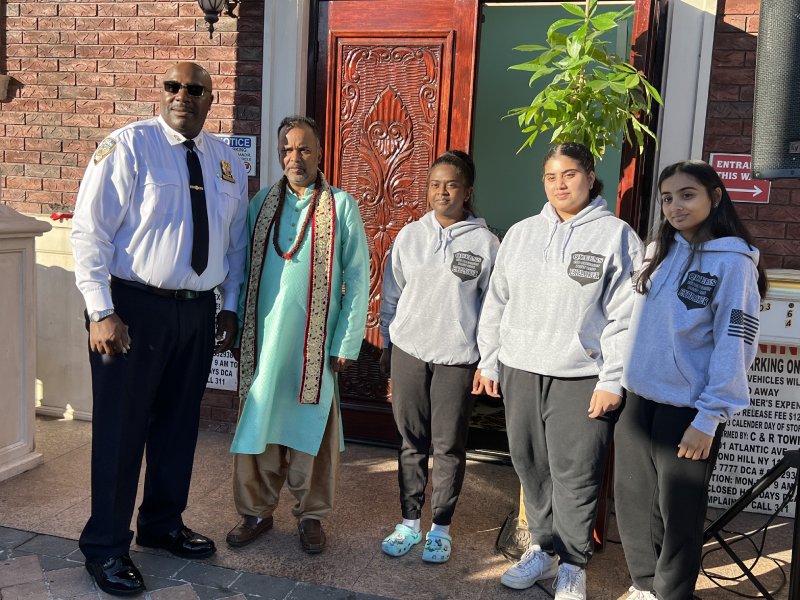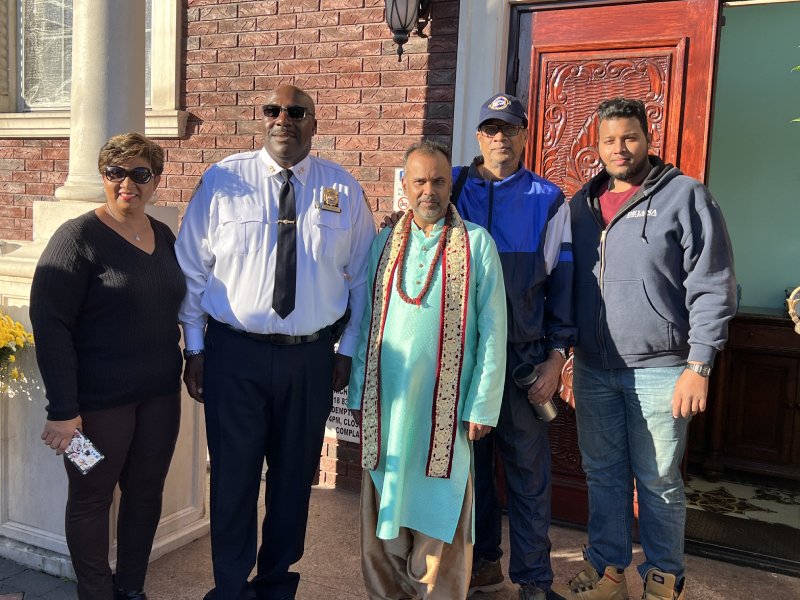 The pandit thanked the police for this initiative. The pandit noted that Police, community, clergy, youths, and activists came together. coming Yogeeta. The pandit said where there is unity, there will be success, peace, prosperity. He said such togetherness is needed to lead country, bringing people and communities together.
Chief Williams thanked the pandit. He said the Police Department has been working with houses of faith to improve community life. "We work with every community to bring people together. We want I help people to come together in peace and safety and to worship. We plant trees as a symbol of peace. Our work is symbolic. We seek to work with places of worship in communities to improve safety. Thanks for having us".
The Police Community was joined by its youth group who helped with the cleaning up. Both the pandit and Chief Williams planed the small trees and flower plants.