Freddie argues that Pax Americana is dead and with it the American dollar is no longer dominant. Freddie supports the Chinese Yuan.
Aftab Karimullah comments on Freddie's critique of Vishnu Bisram's missive on the American dollar.
— 𝐼 𝑘𝑛𝑜𝑤 𝑜𝑓 𝑛𝑜 𝑠𝑐ℎ𝑜𝑙𝑎𝑟 𝑤ℎ𝑜𝑠𝑒 𝑤𝑜𝑟𝑘𝑠 𝐼 𝑐𝑢𝑟𝑟𝑒𝑛𝑡𝑙𝑦 𝑟𝑒𝑎𝑑 𝑖𝑛 𝑝ℎ𝑖𝑙𝑜𝑠𝑜𝑝ℎ𝑦, 𝑠𝑜𝑐𝑖𝑜𝑙𝑜𝑔𝑦, 𝑐𝑜𝑚𝑝𝑎𝑟𝑎𝑡𝑖𝑣𝑒 𝑝𝑜𝑙𝑖𝑡𝑖𝑐𝑠, 𝑒𝑐𝑜𝑛𝑜𝑚𝑖𝑐𝑠, 𝑙𝑖𝑡𝑒𝑟𝑎𝑡𝑢𝑟𝑒 𝑎𝑛𝑑 𝑖𝑛𝑡𝑒𝑟𝑛𝑎𝑡𝑖𝑜𝑛𝑎𝑙 𝑎fairs 𝑤ℎ𝑜 ℎ𝑎𝑠 𝑠𝑜 𝑚𝑎𝑛𝑦 𝑞𝑢𝑎𝑙𝑖𝑓𝑖𝑐𝑎𝑡𝑖𝑜𝑛𝑠.
To start a rebuttal of a writer's argument by invoking the sarcasm above shows a paucity of reasoned counter-arguments.
— 𝑀𝑟. 𝐵𝑖𝑠𝑟𝑎𝑚'𝑠 𝑎𝑑𝑣𝑜𝑐𝑎𝑐𝑦 𝑑𝑒𝑟𝑒𝑐𝑜𝑔𝑛𝑖𝑧𝑒𝑠 𝑡ℎ𝑒 𝑖𝑚𝑝𝑜𝑟𝑡𝑎𝑛𝑐𝑒 𝑜𝑓 𝑔𝑙𝑜𝑏𝑎𝑙 𝑝𝑜𝑙𝑖𝑡𝑖𝑐𝑠.
Mr Kissoon's observation applies to his own piece where he cites the proponents of an international contract re-negotiation of the Exxon's contract (actually the Stabroek PSA signed with a Contractor that has three co-venturers) are ……. 𝒅𝒓𝒊𝒗𝒆𝒏 𝒃𝒚 𝒂𝒏 𝒖𝒏𝒅𝒆𝒓𝒔𝒕𝒂𝒏𝒅𝒊𝒏𝒈 𝒐𝒇 𝒍𝒂𝒘 𝒂𝒏𝒅 𝒏𝒐𝒕 𝒊𝒏𝒕𝒆𝒓𝒏𝒂𝒕𝒊𝒐𝒏𝒂𝒍 𝒓𝒆𝒍𝒂𝒕𝒊𝒐𝒏𝒔. The dollarization proponents' arguments are certainly driven by international relations as law does not apply here and the article he purports to counter is filled with economic propositions.
— Bisram 𝑠𝑎𝑦𝑠 𝑡ℎ𝑎𝑡 𝑡ℎ𝑒 𝐶ℎ𝑖𝑛𝑒𝑠𝑒 𝑦𝑢𝑎𝑛 𝑤𝑜𝑢𝑙𝑑 𝑛𝑜𝑡 𝑏𝑒 𝑓𝑎𝑣𝑜𝑢𝑟𝑒𝑑 𝑎𝑠 𝑎𝑛 𝑖𝑛𝑡𝑒𝑟𝑛𝑎𝑡𝑖𝑜𝑛𝑎𝑙 𝑐𝑢𝑟𝑟𝑒𝑛𝑐𝑦 𝑏𝑒𝑐𝑎𝑢𝑠𝑒 𝑜𝑓 𝑐𝑜𝑛𝑓𝑙𝑖𝑐𝑡𝑠 𝐶ℎ𝑖𝑛𝑎 ℎ𝑎𝑠 𝑤𝑖𝑡ℎ 𝑜𝑡ℎ𝑒𝑟 𝑐𝑜𝑢𝑛𝑡𝑟𝑖𝑒𝑠. 𝐻𝑒 𝑐𝑖𝑡𝑒𝑠 𝐼𝑛𝑑𝑖𝑎 𝑎𝑛𝑑 𝑤𝑒𝑠𝑡𝑒𝑟𝑛 𝑝𝑜𝑤𝑒𝑟𝑠. 𝐼 𝑓𝑖𝑛𝑑 𝑎 𝑏𝑖𝑡 𝑜𝑓 𝑝𝑟𝑜-𝑤𝑒𝑠𝑡𝑒𝑟𝑛 𝑝𝑟𝑜𝑝𝑎𝑔𝑎𝑛𝑑𝑎 𝑖𝑛 𝑡ℎ𝑖𝑠 𝑠𝑡𝑎𝑡𝑒𝑚𝑒𝑛𝑡.
So there you go Freddie – you actually validate the preceding sentence as you attribute the famous "international relations" fault-line (Freddie's characterization) to the article you commented on.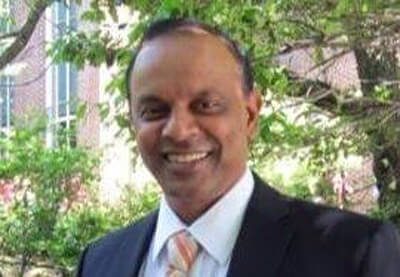 — 𝑡ℎ𝑒 𝑈𝑆 𝑤𝑖𝑙𝑙 𝑛𝑜𝑡 𝑎𝑙𝑙𝑜𝑤 𝑡ℎ𝑒𝑚 𝑡𝑜 𝑡𝑟𝑎𝑑𝑒 𝑖𝑛 𝑡ℎ𝑒 𝑦𝑢𝑎𝑛.
International trade is done between two parties on a contract with letters of credit done between two banks. No government monitors the gazillion of daily trades to see which currency settlements are done in. The US would enforce sanctions against countries, but individual trades in particular currencies. This is why I always propose that people should not post stuff for the sake of posting but instead try the credulity test. If I were to think that the sun is always orange I would have to see if it stretches one's credulity first before thinking of writing an article.
— 𝐸𝑣𝑒𝑛 𝑡ℎ𝑜𝑢𝑔ℎ 𝐴𝑢𝑠𝑡𝑟𝑎𝑙𝑖𝑎 𝑐𝑎𝑛 𝑏𝑒 𝑑𝑒𝑠𝑐𝑟𝑖𝑏𝑒𝑑 𝑎𝑛 𝑖𝑛𝑡𝑖𝑚𝑎𝑡𝑒 𝑎𝑙𝑙𝑦 𝑜𝑓 𝑡ℎ𝑒 𝑈𝑆, 𝑏𝑒𝑐𝑎𝑢𝑠𝑒 𝑜𝑓 𝐴𝑢𝑠𝑡𝑟𝑎𝑙𝑖𝑎'𝑠 𝑔𝑒𝑜𝑔𝑟𝑎𝑝ℎ𝑖𝑐 𝑙𝑜𝑐𝑎𝑡𝑖𝑜𝑛 𝑖𝑡 𝑤𝑖𝑙𝑙 𝑏𝑒 𝑎 𝑣𝑒𝑟𝑦 𝑠𝑡𝑟𝑜𝑛𝑔 𝑡𝑟𝑎𝑑𝑖𝑛𝑔 𝑝𝑎𝑟𝑡𝑛𝑒𝑟 𝑤𝑖𝑡ℎ 𝐶ℎ𝑖𝑛𝑎 𝑎𝑛𝑑 𝑤𝑖𝑙𝑙 𝑛𝑜𝑡 𝑜𝑝𝑝𝑜𝑠𝑒 𝑡ℎ𝑒 𝑦𝑢𝑎𝑛 𝑎𝑠 𝑎𝑛 𝑖𝑛𝑡𝑒𝑟𝑛𝑎𝑡𝑖𝑜𝑛𝑎𝑙 𝑐𝑢𝑟𝑟𝑒𝑛𝑐𝑦.
Geographical proximity is not what drives trades. Historical relations, banking institutions, insurance companies., shipping companies, as well as needs, and so on play a huge role in why goods are sent from point A to point B. This is why it has been difficult, since the 1970s, to have south-south trade following de-colonization.
— 𝐵𝑖𝑠𝑟𝑎𝑚 𝑎𝑟𝑔𝑢𝑒𝑠 𝑡ℎ𝑎𝑡 𝑠ℎ𝑜𝑢𝑙𝑑 𝐺𝑢𝑦𝑎𝑛𝑎 𝑎𝑑𝑜𝑝𝑡 𝑡ℎ𝑒 𝑑𝑜𝑙𝑙𝑎𝑟 𝑎𝑠 𝑖𝑡𝑠 𝑐𝑢𝑟𝑟𝑒𝑛𝑐𝑦, 𝐺𝑢𝑦𝑎𝑛𝑎 𝑤𝑖𝑙𝑙 𝑏𝑒𝑐𝑜𝑚𝑒 𝑎 𝑚𝑜𝑟𝑒 𝑣𝑖𝑏𝑟𝑎𝑛𝑡 𝑚𝑎𝑟𝑘𝑒𝑡 𝑓𝑜𝑟 𝐴𝑚𝑒𝑟𝑖𝑐𝑎𝑛 𝑔𝑜𝑜𝑑𝑠. 𝑇ℎ𝑖𝑠 𝑖𝑠 𝑎 𝑠𝑡𝑟𝑎𝑛𝑔𝑒 𝑜𝑢𝑡𝑙𝑖𝑛𝑒 𝑜𝑓 𝑤𝑜𝑟𝑑𝑠.
The Bisram article advances several reasons for the dollarization advocacy (and he admits it may not happen and that Guyana needs to pay attention to economic stability factors – that's for another discussion):
– The US dollar is the accepted monetary unit for international trade
– It is also the benchmark for the financial stability of a country
– The US Greenback will remain the dominant unit for international trade in the foreseeable future.
– ….. it will greatly expand trade and connection with the US. Guyana will also become a more vibrant market for American goods and services, strengthening ties and protecting the country from threatening neighbors.
– It will eliminate exchange rate fluctuation that bedevils borrowers and exporters.
– It will also tame inflation and lead to lower interest rates to borrow money.
– It is a way to bring stability to an economy that faces inordinate issues.
– The US dollar has been the most stable currency throughout history.
These are points to be addressed in another post.
Kissoon also needs to understand that the reason for the US ban on catfish and the related specie Gillbacker. There is this thing known as "The Harmonized Tariff Schedule of the United States (HTS)" and the US, like other countries, in trying to protect some industries would place restrictions on the importation and use the HTS for classification. To the best of my knowledge it is not because Gillbacker was a vehicle for drugs or the FDA had health reasons; rather it was simply to protect whiskered fish and specifically catfish. Gillbacker just happened to fall in that category of the HTS.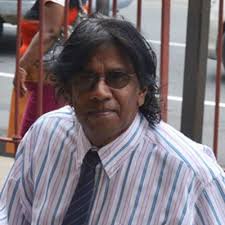 — 𝐹𝑖𝑛𝑎𝑙𝑙𝑦, 𝑓𝑜𝑢𝑟 𝑞𝑢𝑖𝑐𝑘 𝑝𝑜𝑖𝑛𝑡𝑠 𝑜𝑛 𝑡ℎ𝑒 𝑓𝑙𝑎𝑤𝑠 𝑜𝑓 𝑀𝑟. 𝐵𝑖𝑠𝑟𝑎𝑚'𝑠 𝑡ℎ𝑖𝑛𝑘𝑖𝑛𝑔: 𝑜𝑛𝑒 𝑖𝑠 ℎ𝑒 𝑠𝑎𝑦𝑠 𝑡ℎ𝑎𝑡 𝑡ℎ𝑒 𝑈𝑆 𝑑𝑜𝑙𝑙𝑎𝑟 ℎ𝑎𝑠 𝑏𝑒𝑒𝑛 𝑡ℎ𝑒 𝑤𝑜𝑟𝑙𝑑'𝑠 𝑚𝑜𝑠𝑡 𝑠𝑡𝑎𝑏𝑙𝑒 𝑐𝑢𝑟𝑟𝑒𝑛𝑐𝑦 𝑡ℎ𝑟𝑜𝑢𝑔ℎ𝑜𝑢𝑡 ℎ𝑖𝑠𝑡𝑜𝑟𝑦. 𝑁𝑜𝑡 𝑠𝑜. 𝐼𝑡 𝑤𝑎𝑠 𝑡ℎ𝑒 𝐵𝑟𝑖𝑡𝑖𝑠ℎ 𝑝𝑜𝑢𝑛𝑑 𝑑𝑢𝑟𝑖𝑛𝑔 𝑡ℎ𝑒 𝐵𝑟𝑖𝑡𝑖𝑠ℎ 𝐸𝑚𝑝𝑖𝑟𝑒. 𝑇𝑤𝑜- 𝑡ℎ𝑒 𝑑𝑜𝑙𝑙𝑎𝑟 𝑏𝑒𝑐𝑎𝑚𝑒 𝑔𝑙𝑜𝑏𝑎𝑙𝑙𝑦 𝑝𝑜𝑝𝑢𝑙𝑎𝑟 𝑏𝑒𝑐𝑎𝑢𝑠𝑒 𝑡ℎ𝑒 𝑈𝑆 𝑑𝑜𝑚𝑖𝑛𝑎𝑡𝑒𝑑 𝑡ℎ𝑒 𝑤𝑜𝑟𝑙𝑑 𝑎𝑓𝑡𝑒𝑟 1945. 𝑇ℎ𝑟𝑒𝑒 – 𝑡ℎ𝑒 𝑒𝑢𝑟𝑜 ℎ𝑎𝑠 𝑠𝑖𝑔𝑛𝑖𝑓𝑖𝑐𝑎𝑛𝑡𝑙𝑦 𝑑𝑒𝑛𝑡𝑒𝑑 𝑡ℎ𝑒 𝑝𝑜𝑤𝑒𝑟 𝑜𝑓 𝑡ℎ𝑒 𝑑𝑜𝑙𝑙𝑎𝑟. 𝐹𝑜𝑢𝑟𝑡ℎ𝑙𝑦, 𝐵𝑖𝑠𝑟𝑎𝑚 𝑠ℎ𝑜𝑢𝑙𝑑 𝑟𝑒𝑎𝑙𝑖𝑧𝑒 𝑡ℎ𝑎𝑡 𝑃𝑎𝑥 𝐴𝑚𝑒𝑟𝑖𝑐𝑎𝑛𝑎 𝑖𝑠 𝑑𝑦𝑖𝑛𝑔. 𝑇ℎ𝑒 𝑤𝑜𝑟𝑙𝑑 ℎ𝑎𝑠 𝑏𝑒𝑐𝑜𝑚𝑒 𝑚𝑢𝑙𝑡𝑖-𝑝𝑜𝑙𝑎𝑟 𝑎𝑛𝑑 𝑎 𝑛𝑒𝑤 𝑠𝑢𝑝𝑒𝑟𝑝𝑜𝑤𝑒𝑟 ℎ𝑎𝑠 𝑒𝑚𝑒𝑟𝑔𝑒𝑑.
The US dollar *is* the most stable currency in the world, and after the Bretton Woods Conference setting up the World Bank, the IMF and other institutions, there was the clearing bank (Bank for International Settlements) that most international trades are reconciled, and its reporting is that he US dollar used to be around 75% of all transactions. That figure has slipped recently.
The Euro has failed to usurp the reserve currency role of the US dollar as each member states have their own fiscal policies that make financial harmony difficult. This was demonstrated when the Germans looked at the Greek crisis and asked whether their hard work ethic and economic performance must be dragged down by the Greek lax policies. Then there was the Italian economic woes, etc. Note that the British Pound, itself beset by problems since exiting the gold standard in 1971 and moreso after Brexit, remained outside of the Euro.
Freddie ought to know, as someone who is a columnist, that a reserve currency must have three main attributes – (a) it's a medium of exchange (if I have rupees and I want to buy something in Brazil real I have to find somebody who needs rupees and can give me reals); (b) it is a unit of account (I need to express the value of the bread I make to trade for shoes, whose value also must have a common denominator); and (c) a store of value (you now understand why the Chinese buy over 1 trillion US dollar treasuries with all the excess money they have, which they got in US$ from exports).
Then there is the *trust* factor. You do not want a reserve currency be subject to currency controls – look at the yuan as an example of control.