Guyana, like other poor developing countries of the Caribbean region (Caricom), has been encountering serious difficulties to combat Covid pandemic. India has reached out to Guyana and other countries in the Caribbean region (Caricom) providing significant Covid related assistance. Almost every Caricom nation has received assistance to combat Covid. Guyana has received the most assistance. But every country that sought India's help was given generous grants and soft loans. India reaches out to others in need.
India announced in August a US$10M line of credit and a grant of US$1 M for materials related to Covid. Earlier in the year, Guyana received Covid related assistance from India. Almost every Caribbean country also received Covid assistance in March or April. St. Lucia, for example, asked for and got US$1M. Grenada received grants.
The region will need protection via a vaccine. India is on the final stages of testing a few vaccines that could be ready by yearend. Guyana and the Caribbean must find a way to cement ties with the South Asian nation to acquire the vaccine to inoculate citizens.
The Covid-19 World is going to be very different from the past. A Corona free certificate and soon to be Vaccine Certificate (perhaps by November) will now be a mandatory document for travel. It is this piece of paper that will also be the entry pass to any place of work, entertainment, restaurant, sports event, conference, and school (college). In fact all public places or collectivity would mandate such a certificate. In fact nations are racing against time to be in a position to issue such a certificate to their citizens by means of production of a vaccine and inoculation of citizens. Over 150 leading pharma firms and research institutions are in the process of developing promising vaccine candidates for this scourge that is plaguing our World today. Several are being experimented with and all major vaccines are being produced in India.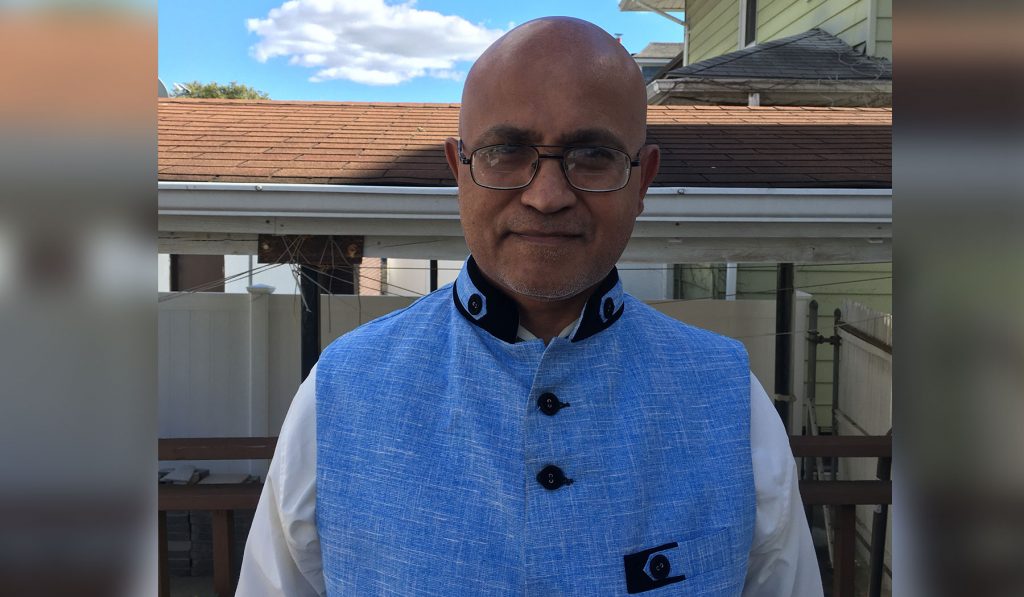 Once a vaccine is developed and duly approved by authenticating bodies the larger question that arises is bulk manufacturing capability and distribution. India has that capacity and several countries have contracted India to produce some 440M vaccines that are in final trial stage. India itself has ordered 680M of vaccine for her population of 1.3 billion. Can India meet the world demands of over 6 billion vaccines? And who will get it first? Guyana and Caricom nations may be down the priority list order for the vaccine. Courting India will help us to to get the vaccine once it become available.
It has to be appreciated that even with adequacy in this regard there remains the vital question of affordability of the vaccine. Should governments take responsibility of 100% vaccination of their citizenry because even a single remaining case has the potential to restart a mutated strand. In order for blanket immunity to kick in there has to be 100% coverage else another disaster is simply waiting in the wings to happen.
This requires unprecedented cooperation among countries of the world which at the moment seems patchy at best. Countries from the under developed (like Guyana and rest of Caribbean) and developing world need a special helping hand. As it is the pandemic has put the resources of the World under a huge strain especially these poor countries. 
Under the circumstances, it's always heartening to note any cooperation between two or more countries. The Caribbean region is a region that has around 5 million with an Indian diaspora of 1.5 M. As such there is a deep and abiding interest and connect which the region carries with India. In this context, it is pertinent to note that the current Indian government is not only alive to this umbilical connect but doing its tangible bit to help all people from the countries. As noted, Indian government committed a 1 million dollar grant to Gayana as part of its commitment to help it tide over these difficult times. 
India is one of the leading nations in the race to develop a vaccine candidate for Corona virus. There are at least three leading vaccine candidates under development in India that are due for release either by the end of 2020. 
The COVAXIN vaccine being developed by Hyderabad based Bharat Biotech International Ltd(BBIL) in collaboration with the Indian Council for Medical Research (ICMR) and National Institute for Virology (NIV) that is into phase I & II testing.
The ZyCOV-D vaccine being developed by Ahmedabad based pharma giant Zydus Cadila in collaboration with medical laboratories fro USA and Europe that too is in phase I & II human trials.
The Oxford Vaccine being developed by University of Oxford, British-Swedish pharma major AstraZeneca and Serum Institute of India. This vaccine is a world leader and into phase III of human trials. 
It has to be underscored here that India has the capability to manufacture the vaccine in massive bulk numbers and very cheaply as no other country in the World. That is why the bulk manufacturing of the Oxford and other vaccines is to be done at SII, Pune, India with over half of the 100 million doses to be manufactured by end of year committed for 92 countries around the World including the Caribbean countries. Other sites are also manufacturing the vaccines that are still under final phase of trial and experimentation.
India's assistance to and cooperation from Guyana and other Caribbean nations is vital for successful tackling of the pandemic in the region. There is huge scope for such a collaborative venture that the new ruling dispensation in Guyana and even in Trinidad and Surinam can put in place quickly to help combat the virus through vaccination. 
(*Dr. Ram Shankar is Head of Pol Sci, Rani Durgavati Univ, Jabalpur; Vishnu Bisram is head of Indian Diaspora International Center).