The Indian High Commission to Guyana issued a press release that four more Guyanese officers have been selected as part of the Police and Military training courses being offered by the Government of India under the Indian Technical and Economical Cooperation (ITEC) Programme.
The recipients are Guyana Police Force Assistant Commissioner Mr. Fazil Karimbaksh and from the Guyana Defence Force – Staff Sergeant Dork Pompey of Fellowship, West Coast Demerara; Sergeant Jamal Cambridge from Belladrum Village, West Coast Berbice and Corporal Dennis Pompey of Victoria, Georgetown.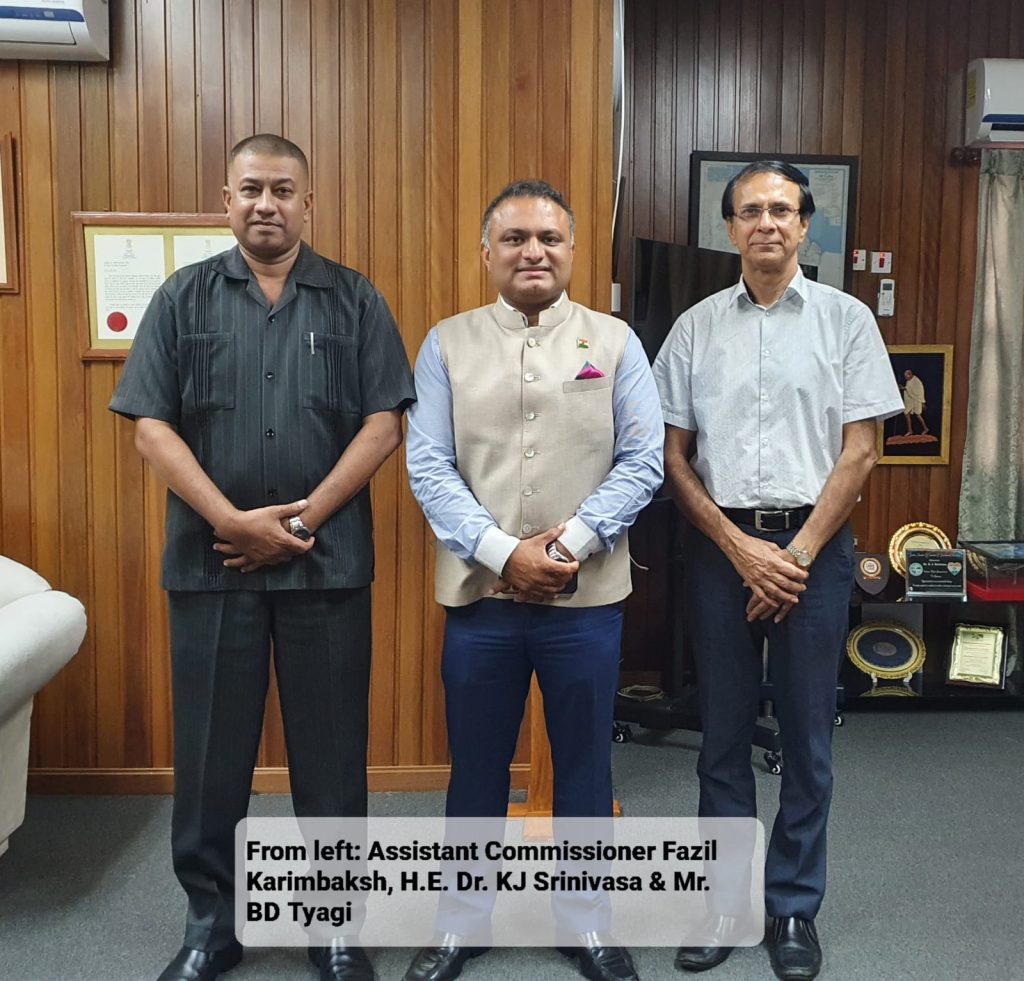 The three GDF officers were chosen to study a two (2) month General Intelligence and Security Course at the Military Intelligence Training School in Pune, Maharashtra. Assistant Commissioner of the GPF will study a one (1) week course on Economic Offences at the premier Sardar Vallabhbhai Patel National Police Academy in Hyderabad. The four (4) officers recently called on H.E. Dr. KJ Srinivasa, High Commissioner where he briefed them on the courses, ongoing partnership between India and Guyana and advised them on the details and logistics of these training programmes. During their meeting, the officers expressed their gratitude to the High Commission and Government of India.
The ITEC Programme are short-term courses at prestigious institutions of India to selected partner countries across the world. In 2022 nineteen (19) officers of the Guyana Defence Force have been selected to study in India and for 2023, the Government of Guyana was allocated forty-six (46) slots of which seven (7) have been used. The Guyana Police Force utilized seven (7) slots last year and so far, three (3) this year. The Government of India will continue to foster and build its relationship with the Government of Guyana.