Pandit Beesram, describing Ramnarine Singh as "an icon of Trinidad and Tobago," revealed that "the Amarjyoth Mandir was the venue where Ramnarine sang his first Bhajan Mala with his singing companion Muni Ramjass." Pandit Beesram said that he had the good fortune of sharing the stage with Ramnarine on many occasions and noted that "Ramnarine was always willing to embrace other artistes… and was not one of those to steal the limelight."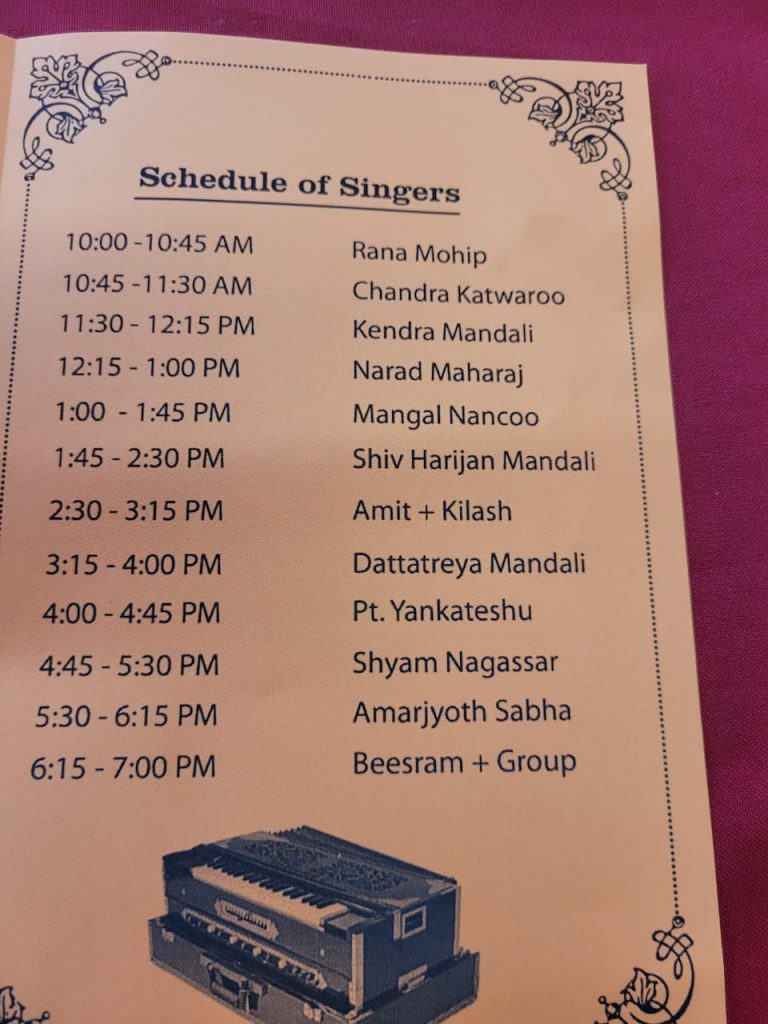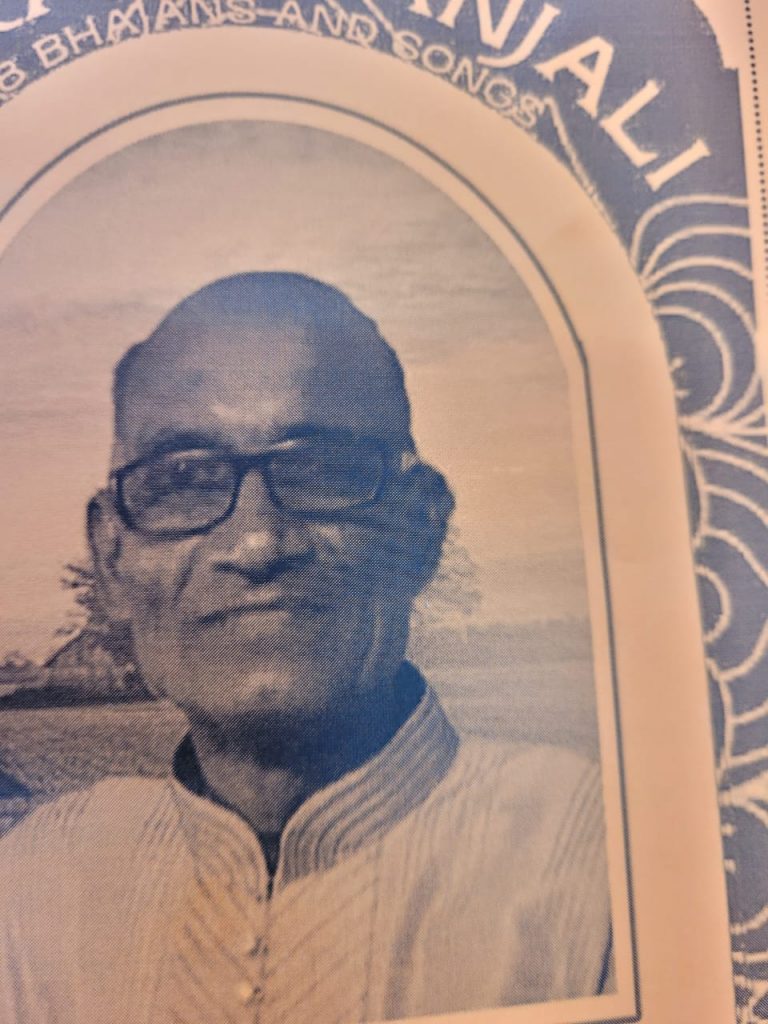 Madan Rampaul and Pandit Beesram Sewdat were the two livewires that organized a bhajan mala in honor of the late singer, Ramnarine Singh, of Morang in St Augustine yesterday (Sunday 11 September 2022) at the Amarjyoth Mandir, Southern Main Road Cunupia. It was a most appropriate timing since yesterday was the beginning of Pitri Paksh, a fortnight in the Hindu calendar dedicated to the ancestors. Ramnarine passed on in May this year.
While Ramnarine specialized in singing bhajans he also sang Ghazals, Qawwali and was known to be fond of rendering songs of Mohammed Rafi. Ramnarine singing career which started at age sixteen, took him to Canada, USA, Curacao, and the UK.
Among the singers at the Bhajan Mala were Siromani Maharaj Narinesingh, Chandra Katwaroo and Rana Mohip representing the Hindu Prachaar Kendra, Narad Maharaj, Mangal Nancoo, Keshav Shankar, Datta Mandali with Ashok Yankeran and Gyan Ramlogan, Pandit Yankatesu, and the Amarjyoth Sabha to name a few of the singers.
Indra Pillai and her two brothers, Narad and Madan Rampaul, relatives of Ramnarine, were deeply influenced by him. Today the legacy of Ramnarine lives on in their rendition of bhajans at satsanghs and Ramayana Yagyas across the country. On several occasions I was fortunate to listen to their melodious voices with musical accompaniment by younger members of the family when I visited the Bamboo No 1 Mandir, Valsayn.
Keshav Shankar of Piarco was among the singers. "I once played tabla for Ram and I recognized that he had tremendous love in his heart," said Keshav who won a scholarship to study music in India. In addition to the music, Hindi and dance Keshav visited pilgrimage centers in India. He also won five major music and cultural awards for his talent in music and see "a bright future for culture."
Early in the program, Independent Senator Deoroop Teemal who lives in St Augustine and knew Ramnarine said that "Ramnarine was active in the Satsanghs held under the auspices of the Hindu Seva Sangh" and described him as "a selfless servant who did not use his gift for self-aggrandizement and self-promotion, but for service."
Indra Pillai said that she remembered him as a young man singing at a small mandir at his home. "His father, Jagru, was a pioneer in music singing classical songs," said Indra who concluded that "he was self-taught and had a passion for music ever since."
"I have learned a lot from him," said Narad who revealed that "I played tabla for him for many years." Angela was also part of the bhajan group in the "earlier days when he sang in Ramayana and Satsangh." Also well known to Ramnarine was Dhanraji of Curepe who said, "I called him Ram Mamoo."
Pandit Amar, President of the Amarjyoth Sabha said that he knew Ram for many years and that "he was simple, humble, kind and very talented." Pandit Amar said that Ram and Muni did the most Bhajan Malas while recognizing that others such as Dr. Suruj Rambachan and Pandit Moonilal have also done a few. Pandit Amar said that Ramnarine sang for the love of singing and was part of a team of singers that sang many years ago to raise funds for the Amajyoth Mandir. Amar was happy to be associated with this program and to make available the facilities of the mandir.
Pandit Beesram was saddened that the community had to celebrate icons after they have passed on and believes that as a community, "we must celebrate our icons while they are alive." On 6th Augusts, 2022 Beesramji was head of the Hariji and Friends Committee that held a Birthday Satsangh and the launch of a book on Hariji by Dool Hanomansingh to celebrate the life and contribution of Haripersad Harikissoon,, the founder and 1st President of the Hindu Seva Sangh Incorporated.