Guyana Vice President, Bharrat Jagdeo arrived in New Delhi on Monday morning February 20 with a business delegation and government officials to discuss issues pertaining to agriculture, oil, and security and deliver an address at the World Sustainable Development Summit. The visit will further strengthen India-Guyana bilateral cooperation & people to people linkages. The VP is expected to finalize agreement with the Government of India for cooperation in the nascent oil and gas industry.  India High Commissioner to Guyana, Shri KJ Srinivasa was at the airport and Ministry of External Affairs to welcome the VP.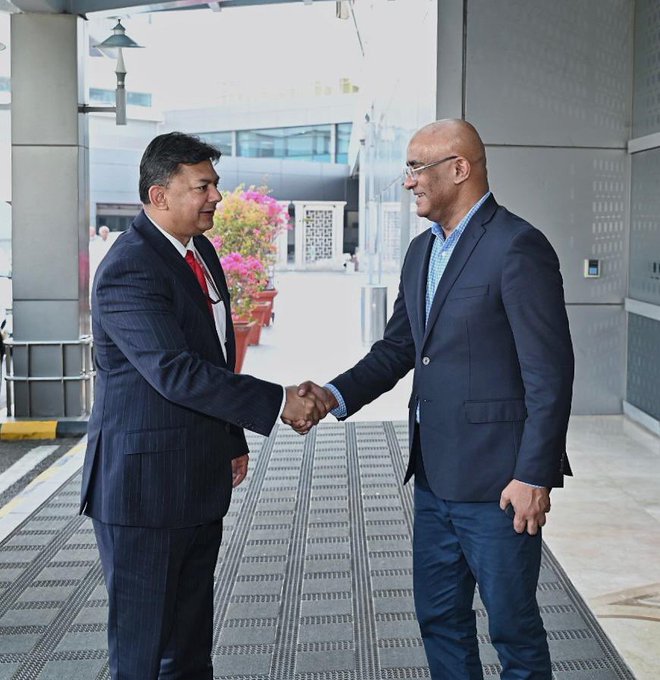 In Delhi, the Vice-President and his delegation was accorded a very warm welcome by officials from India Foreign Ministry.
See (https://twitter.com/indiainguyana/status/1627746823527079936?s=48&t=QgjBm7K8dj2_D1DXWXTdOg).