My attention is drawn to a missive from Haji Roshan Khan (in Guyana) pointing out that celebrated actor and producer Mahadeo Shivraj has never received support from any Government for his films which largely focus on Guyana and the Guyanese diaspora. He produced several classics that won rave reviews in the diaspora and in the Caribbean. Haji Roshan also noted that two other producers, Bunny Alves and Charmaine Blackman, also did not receive support for their productions. That is shocking. The local entertainment industry should receive government support. Shivraj's films and plays focus on social issues affecting and history of Guyanese. The public I engaged feel his films definitely deserve subventions. Government should consider giving support to him and other local producers and actors in the entertainment industry especially products that seek to educate the public on important matters.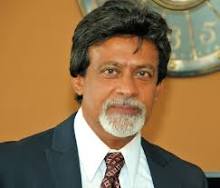 News reports and a letter by one Gregory Massiah pointed out that Letitia Wright was honored by University of Guyana. Wright, a 29 year old Guyanese-born British educated actress was given an honorary doctorate at a specially arranged event. I congratulate the British actress.  But I note that Mahadeo Shivraj has been in the film industry longer than the age of Ms. Wright. He also made meaningful contributions to Guyana. Besides Shivraj, I can think of many actors, other entertainers, artistes, and so many others who also distinguished themselves in various fields and who made (are making) greater contributions to Guyana than Ms. Wright and are very worthy, perhaps more deserving, of an honorary doctorate.  I endorse the recommendation of Massiah that  these artistes and other distinguished Guyanese in their various fields of endeavors should also be considered for honorary doctorates without, as Massiah put it, "cheapening the honoris causa".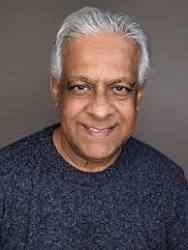 In the field of entertainment, I would like to nominate Mr. Mahadeo Shivraj, a distinguished Guyanese in the diaspora just like Ms. Wright, for an honorary doctorate as well as Guyana's national honors. Mr. Mahadeo produced, directed, and acted in several movies and dozens of plays in the diaspora and in Guyana. He is ingrained in and has lived among the Guyanese community in America (New York metropolis and surrounding cities). He supported charitable causes in Americas well as in Guyana – fundraising for worthy causes in his homeland and for natural disasters around the globe. Whenever Guyanese groups (organizations) called for his gratis service on fundraising drives for worthy causes, he was there. In addition, he trained Guyanese actors and gave opportunities to many in his several films, and he has been involved in many promos on Guyana to encourage tourism. He socialized with and in the diaspora and is a frequent participant at festivals. He was also a regular participant at commemoration of national days. He most certainly is qualified for an honorary doctorate in addition to other honors from the government.