Mohamed Hack, a Guyanese residing in the greater New York area for thirty nine years, was honored early March by the NY based Lincoln King Center for his voluntary community service. He is an outstanding advocate of immigrant communities in New York and he is an extremely hard worker. He excels in whatever he does.
Hack, born on October 28, 1955, in Guyana, migrated to the US along with his wife in 1984. Their three children migrated in 1989 to join their parents in New York.
Hack worked in the field of Land Surveying, Civil Engineering, and Accounting. He also ran a successful business.
He Hack attended Richard Ishmael Secondary School and Guyana Technical Institute in NY. Like many other Guyanese, he was forced to migrate as a result of depressed conditions in his homeland.
He went on to study Civil Engineering at the Institute of Design and Construction.
Hack did various jobs before joining the staff of a NY City Council elected politician Ruben Wills in 2013 working as community liaison. He used his public relations skills to interact with communities of different ethnicities, faiths, and cultures.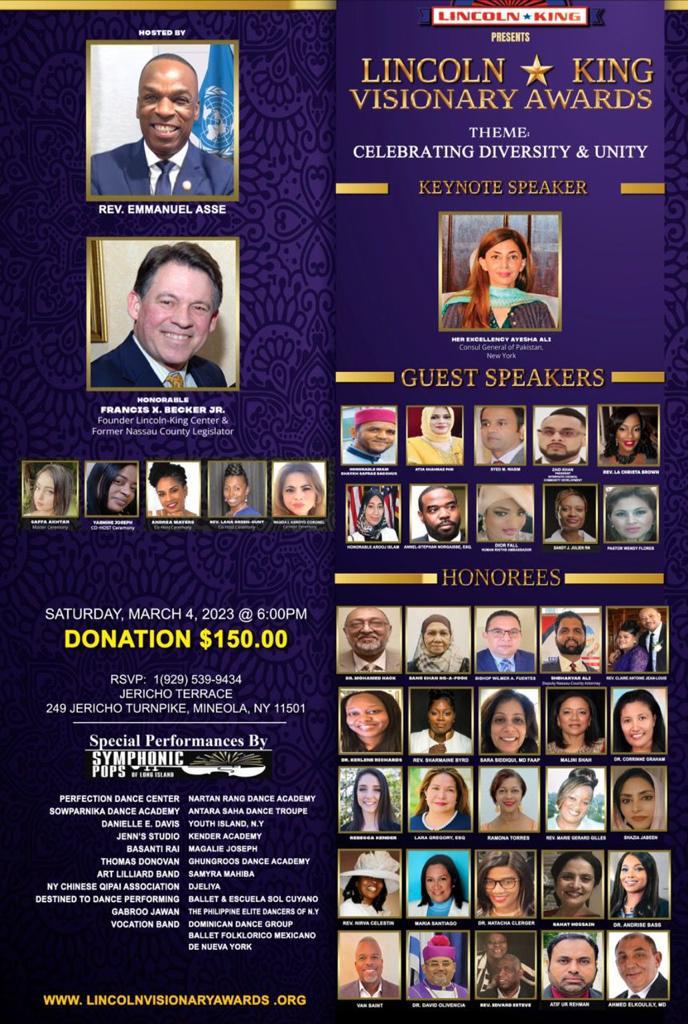 In 2014, he was appointed in the office of the Queens Borough President as community coordinator for South Asian and Caribbean Affairs. In 2020 he moved on with the next borough president as Advisor for Interfaith Relations.
While working at various positions since he arrived in the USA, Hack has a legacy of voluntary services. He also volunteered his time in his masjid in La Jalousie in West Coast, Guyana.
For his community service, he was honored with many awards. The latest is the Lincoln-King Award given for outstanding services to communities. The award was presented at a gala dinner banquet on the evening of March 4 in Queens. Some twenty individuals were honored at this year's annual banquet. Hack was the only Indo Caribbean to be honored by the organization. Congratulations!