Every year around this Spring time right the full moon right after Navratri, Hanuman Jayanti or the birth of Lord hanuman is celebrated. Lord Hanuman is the son of Anjana and Kesari and is also referred to as the son of Vayu Deva (the Wind God). In USA and the Western advanced countries, Hanuman Jayanti was celebrated in the evening with a religious discourse from the Ramayana and the singing of the Hanuman Chalisa.
The festival was celebrated with a lot of ceremonies, pomp, and grandeur at temples around New York City. The temples in Little Guyana and other sections of Queens, New York, were filled with worshippers. Devotees observed the day fasting and performed puja in the mandir and or at home. There was a multitude of rituals.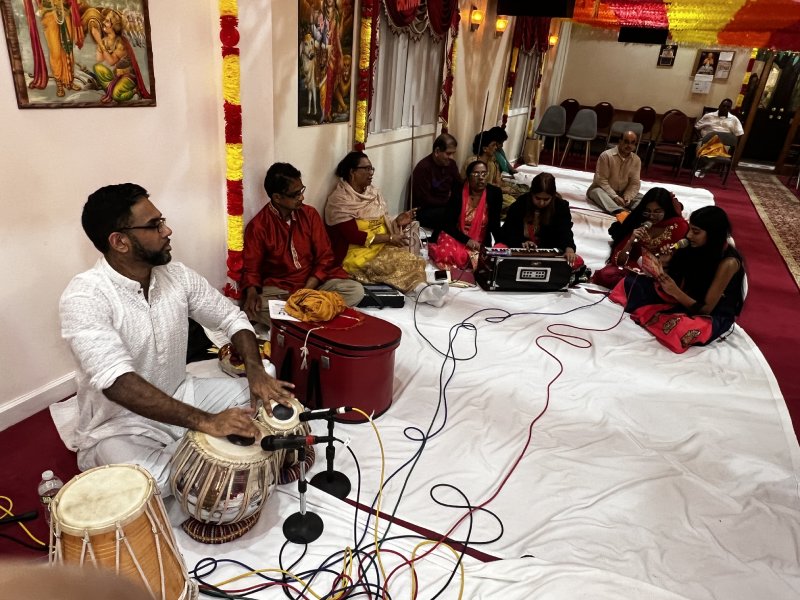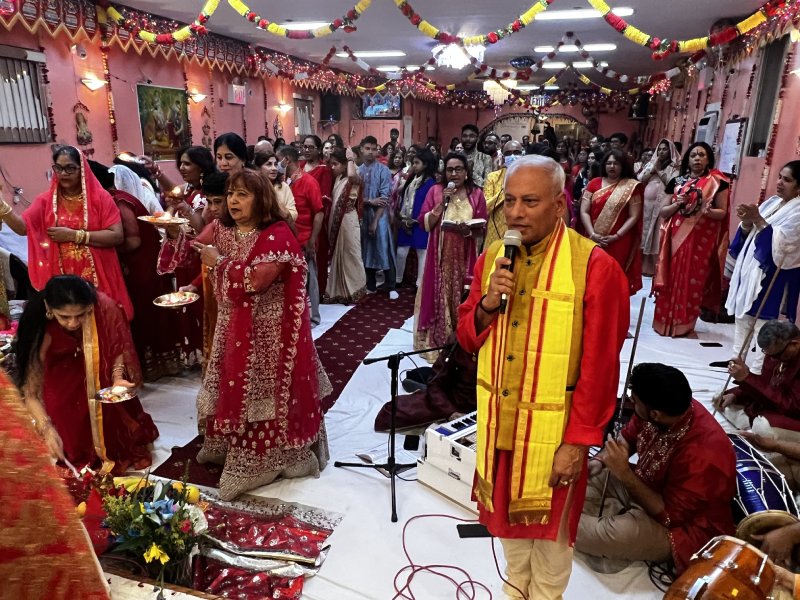 In the Ramayana, Hanuman is presented as a figure of great devotion to the Lord. He is presented as having great strength or physical power, knowledge, divine and mental power, bravery, intelligence, spirit and one who performed selfless service. He devoted his life only to his Lord Rama and his consort Goddess Sita who was kidnapped by Ravan.
The devotees of the Lord Hanuman always pray to him for getting blessed with the same for their bright future. Hanuman was a great warrior and army general who commandeered the forces for Rama against Ravan to liberate Sita who was kidnapped by Ravan's army. Hanuman also procured the herbs (from a far away distance) to restore the life of Rama's brother, Lakshman, who was wounded in battle. Hanuman was not certain of the right herb. So he fetched the whole mountain and brought it to site where Lutchman lied fatally wounded. The herb brought Lutchman back to life.
At the conclusion of prayers, there was aartee and istribution of prasad followed by dinner.