Swami Prakashananda said that India is today proving Winston Churchill wrong after he dismissed Indians as 'rascals, rogues and free booters of a low caliber'. Swami was the feature speaker at the 12 th annual lecture of the Varsha Pratipada Sansad (Hindu Parliament) held at the Hindu Prachaar Kendra on May 7and hosted by more than twelve Hindu organizations.
Swamiji said that 120 years ago Swami Vivekananda saw the rise of India not through violence and conquest but through the flag of peace.
Swamiji said that the Hindu civilization views the world as one family and the duty of nations is to help one another. He stressed that the west rose through colonialism, that is, enslaving and exploiting other nations and keeping them in subjection.
Dr. Bhoe Tewarie endorsed the views shared by Swami Prakashanandaji and commented on the runaway crime level in the country and said that the declining revenue as a major contributor.
Also commenting on the crime was the MP for Couva South who felt that the government has failed in the last seven and half years to equip the police to fight crime and lamented that there is not a policy to twin the police with the army to conduct patrols.
Indarsingh said that the Caribbean Symposium on crime held recently was a waste of $3.5m of taxpayer's money and believes that the government needs to work with the opposition to send a direct message to the criminal elements. However, this is not being done as the arrogance of the Prime Minister, the Minister of National Security Minister and National Security Council remains the biggest deterrence to finding a solution to the raging crime and criminality.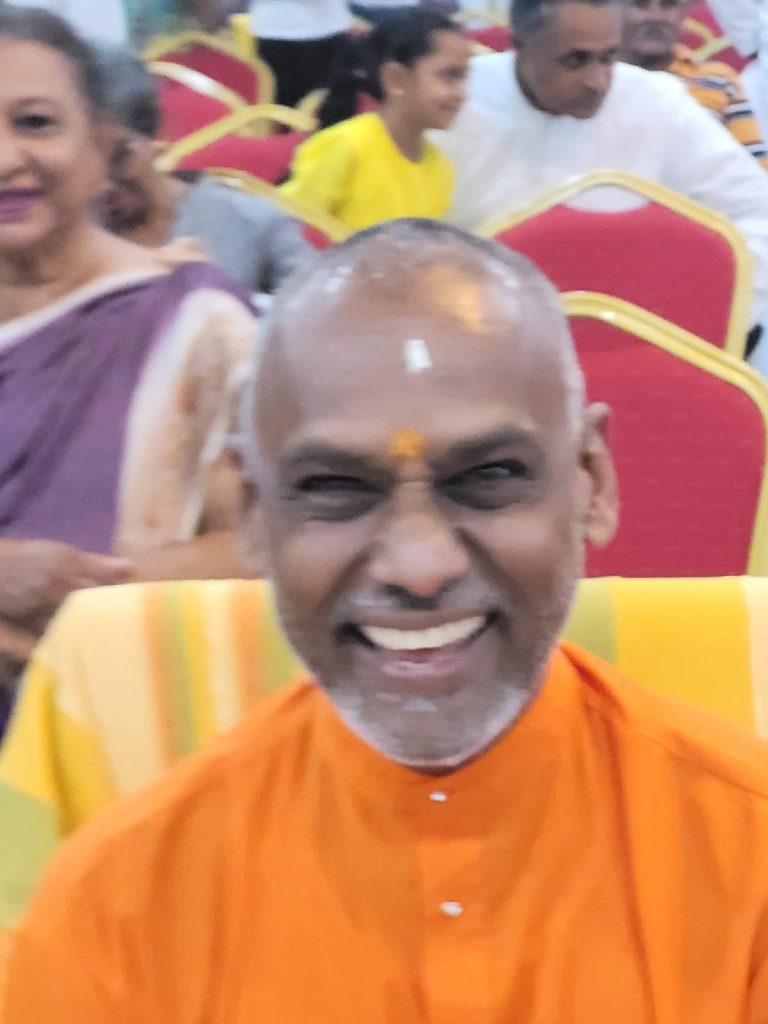 Also present in the Sansad was Independent Senator Deoroop Teemal who was recently elected President of the National Council of Indian Culture (NCIC). I asked him his views on the passing of the late Ramdath Jagessar who was instrumental in pioneering Indian Arrival Day Celebrations in the late 1970s in villages like Endeavour and Bamboo No 1, Valsayn. This work continued throughout the 1980s and 1990s leading to the government declaring May 30 a public holiday in 1995.
Senator Teemal said that in 2020 the NCIC had plans to bring Ramdath Jagessar as a special guest for Indian Arrival Day and had to abort the plan due to the pandemic. He endorsed the proposal that an annual lecture would be a meaningful way to honor the legacy of Ramdath Jagessar.
Several youths participated in the opening and closing prayers and the emceeing of the program which demonstrates that the future of the culture is in safe hands.