Indians were beaten and robbed by Afro Guyanese on Tuesday morning June 28 on the East Coast in Guyana. The violent racist perpetrators were part of a group protesting the killing of a Black man by police. The police has been custody pending an investigation.
The protesters marched on the coast beating Indian. Their market stalls were looted and destroyed. Dozens of Africans were seen carrying away goods of Indian vendors at Mon Repos market. Vehicles were burnt. Dozens of Indians suffered injury from the violence.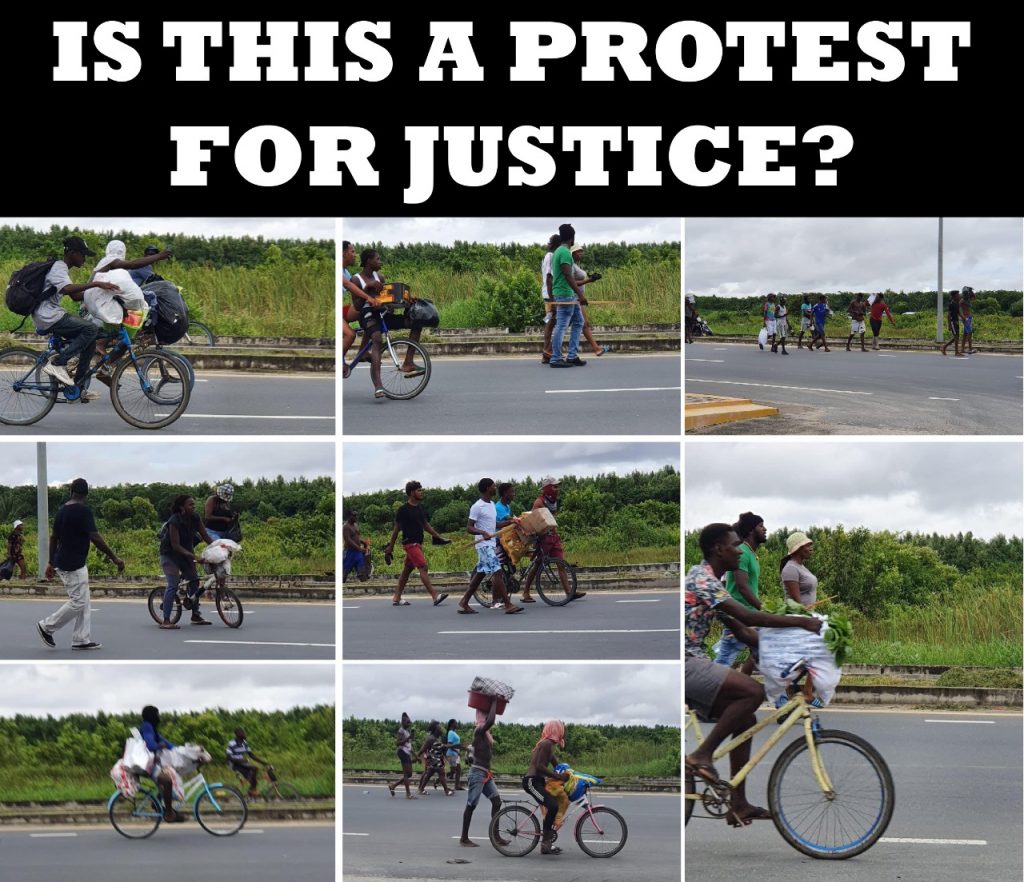 The President Dr Irfaan Ali condemned the violence, robberies, looting, and arson and the destruction of buildings, stalls, and vehicles. No opposition politician has distanced themselves from the violent racist criminal behavior of the attackers.