Hanuman Jayanti (appearance or birthday of the Hindu God/Messenger) was observed by US-based Indo-Caribbean Hindus and other Hindus on Wednesday evening April 5 with great enthusiasm. Temples in New York and around America were packed with worshippers.
In the mandirs, there was singing of bhajans and appropriate music and hand clapping, Pandits held court with a discourse from the holy Ramayana. And offerings were made to the lord. Many pandits and devotes as well as shrotas (those who partook in the puja) were dressed in red, the favorite color of hanuman. And so the offerings to him are the same everywhere – red flowers, red cloth, rote (fried sweet roti), ladoo, and other sweets. The Hanuman murthi was also decorated in sweet-smelling red malas. Hanuman Jayanti is a most important deity, and the festival is observed by virtually every Hindu.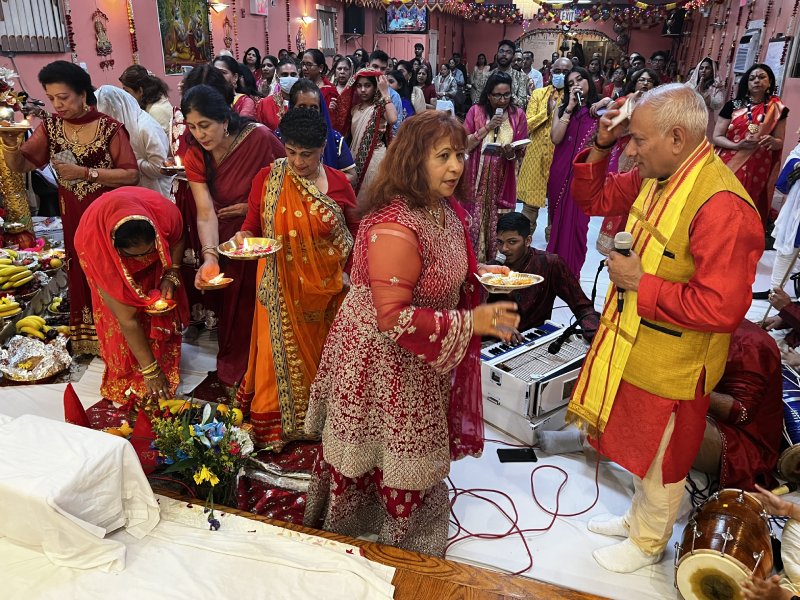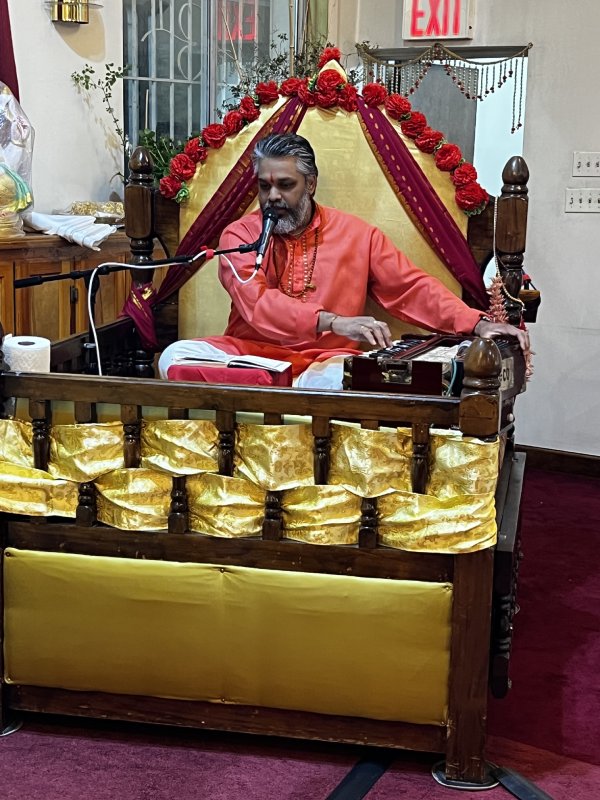 The American Observance of the festival is similar to what occurs in Guyana, Trinidad, and Suriname. Special prasad and bhojan were prepared and offered to the deity or murthi of Hanuman ji. The murthi was garlanded with fresh red. Hanuman Jayanti is a holiday in India and is usually celebrated in the Spring on the night of the full moon in the month of April, a month after the observance of Phagwah which is also observed on a full moon. Hanuman in the Ramayana was revealed as a loyal soldier and messenger of Lord Rama. He was a courageous warrior to assisted Ram in his battle against Ravan. He fetched the medicine to heal Ram's brother Latchman who was wounded by Ravan in battle. Hanuman Jayanti comes just days after Rama Navami (birth).
Ram instructed that Hanuman be worshipped. Lord Hanuman is a dedicated disciple of the God Rama, who is worshipped all over the globe with deep devotion. Hanuman is an ardent devotee of Lord Rama and is worshipped for his unflinching devotion to that god. Because of his faithfulness to Lord Rama, the Lord urged Hindus to worship Hanuman before they pray to him.
Hanuman is worshipped to obtain strength, valour, wisdom and knowledge. Worshipping Hanuman also provides control over mind and soul and provides power of self-control. Hindus worshipped Hanuman Jayanti for self-realisation as well as to give homage to the lord.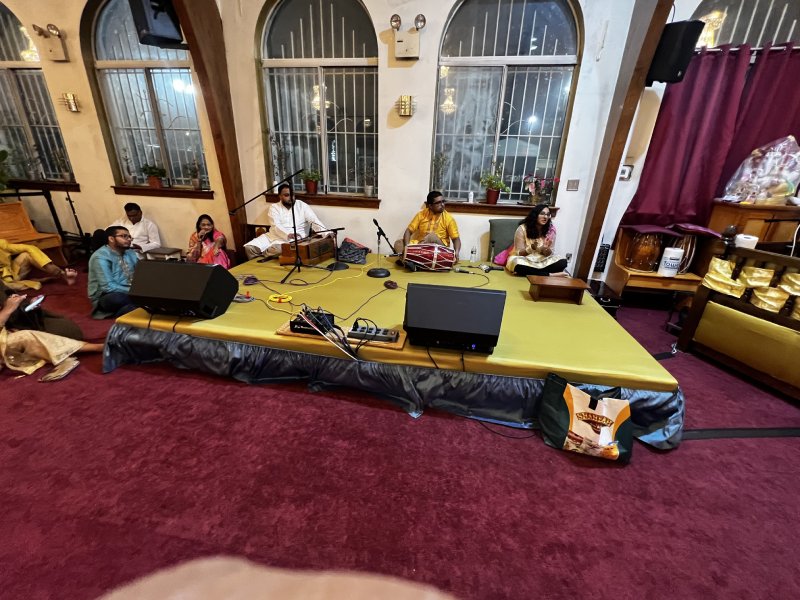 Hanuman is usually worshipped on Tuesdays and Saturdays. But Hanuman Jayanti can fall on any day which is good for Hanuman puja. Lord Krishna also has faith in him and flew a Hanuman flag on his chariot when he fought in battles. People worship Lord Hanuman because he is a symbol of devotion and loyalty to Lord Rama. Hanuman had magical mystical powers, and is a symbol of strength and energy. At the mandir, devotees read Hanuman Chalisa as it is about one's ability to conquer evil spirits and provides peace to the mind.
Devotees chanted mantras and sang Aarti songs, and they performed oblations and many other ritualistic aspects of worshipping. Prasad was distributed to the gathering and bhojan served.