Aparna Sreedhar dazzled a packed audience with exquisite Indian melodies at the Indian Consulate in New York on July 2, 2023. Her musical performance was "A musical journey through India" followed by "A medley homage to late legendary Lata Mangeshkar ji". She was accompanied by talented tabla player Robi Bhattacharya and harmonium player Biplab Mukherjee, arranged by Rakesh Banerjee.
Aparna Sreedhar is a superbly talented and versatile Hindustani vocalist with a rich repertoire of classical music, bhajans, abhangs, ghazals, geet and folk music. She also sings in many Indian languages. She is fondly referred to as the Lata Mangeshkar of Paris; the nightingale of Paris.
The program was organized by the Indian Diaspora Council International (IDC) in partnership with Global Indian Organization (GIO, headquartered in Paris), and hosted by Consulate of India in New York. Following refreshments, Ashook Ramsaran, President of IDC, welcomed everyone and Consul General Amb. Randhir Jaiswal made opening remarks, highlighting the inherent value of Indian music and the arts to the Indian Diaspora. Prakash Singh, President of IDC of Guyana, thanked Aparna Sreedhar and the musicians for a rousing presentation.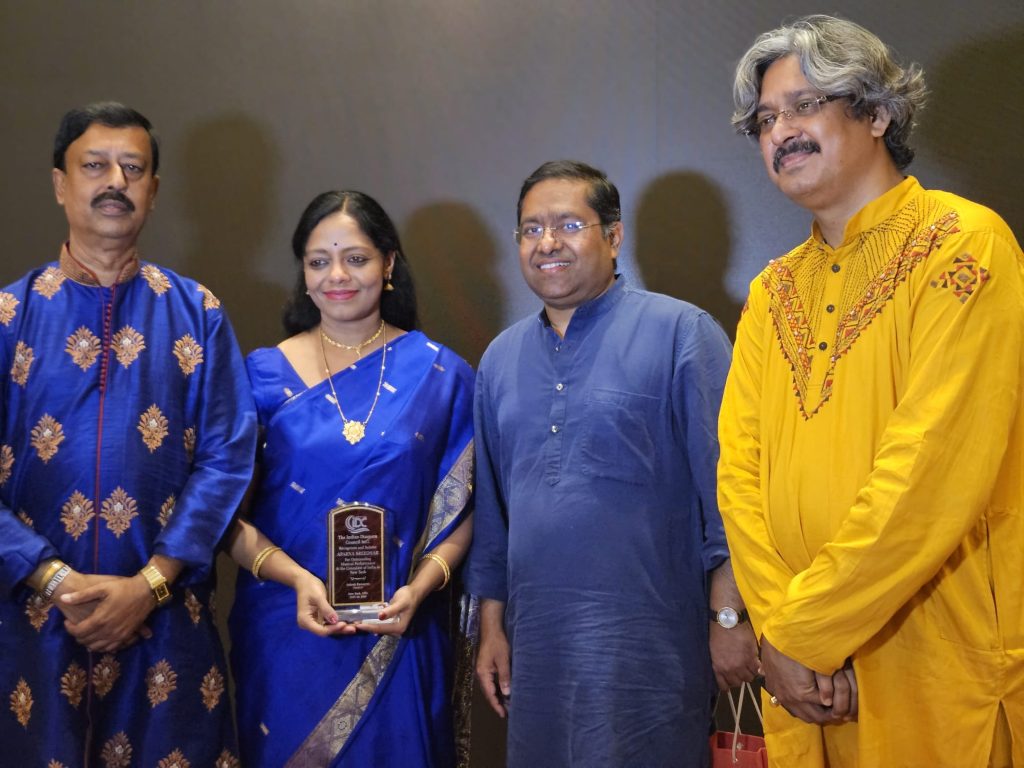 Participating in the program were Consul Bijender Kumar of the Consulate and former Suriname ambassador Kriesnadath Nandoe and his family. The event was supported by the Consulate and Boysie Siew, entrepreneur and IDC life member.