The latest independent opinion poll conducted over the last couple weeks seeking to predict the outcome of Guyana's March 2nd elections puts the People Progressive Party (PPP)'s Dr. Irfaan Ali ahead of the incumbent APNU+AFC coalition's President David Granger for the presidency. The data from other polls also suggest that Ali is in a very strong position to win. One survey shows Ali leading the president by as many as six points. Barring electoral fraud, which cannot be ruled out as per findings of views of voters, the poll projects Dr. Irfaan Ali as handily defeating David Granger and also winning a majority of seats in the national parliament for his party. The poll finds Dr. Ali is an electoral juggernaut while Granger is an unpopular leader who won a narrow victory over an equally unpopular rival in 2015. Since then, Granger has been losing support over poor governance. There is a reign of corruption, greed, violence, crime, authoritarianism, and arrogance that has followed from Granger's rule, according to views obtained from interviews conducted in the poll. This has given Dr Ali a special standing among supporters of the opposition.
In contrast with Granger, Dr. Ali has become an extremely attractive candidate over the last few months winning support from every community to boost PPP's traditional support base. The poll finds that Dr Ali towers above Granger in energy and ideas. He is highly motivated and energetic. And he has exuded confidence and enthusiasm in the election campaign. Irfaan does have another strength. He is passionate and he inspires people. This gives him an opportunity to reach out to those from outside his base necessary to win. His and the PPP's position on education, the economy, rice and sugar industries, infrastructure, housing, health care, urban planning, national development, tax reform, corruption, environment, and handling the oil wealth seem more favored than that of Granger and the coalition's.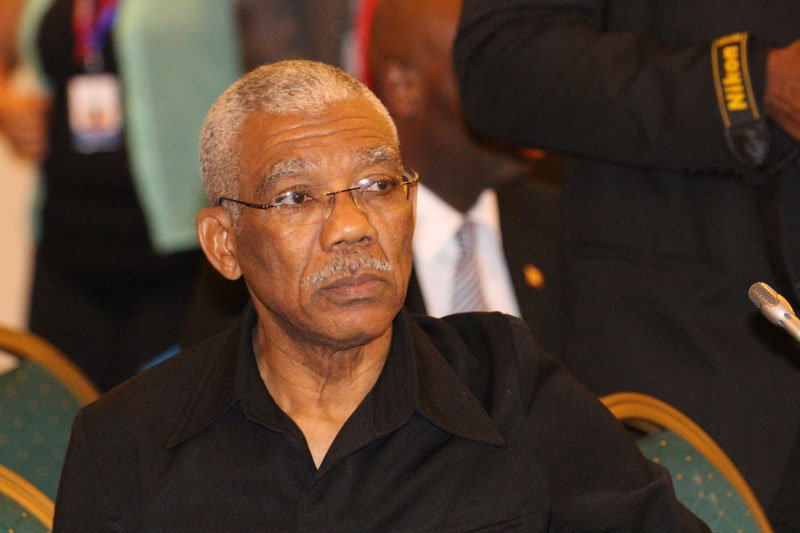 A majority of the public disapproves of Granger's performance while Ali has higher trust number. Granger has a weak persuasion because he doesn't exude the warmth and approachability needed to connect with cross over voters. Ali has more of an enthusiastic, grass roots following than Granger. Ali has energized and activated the PPP base. Supporters of PPP say it is not enough to defeat Granger. They say there is a need to organize to transform the abysmal economic conditions that was presided over by Granger and his Finance Minister Winston Jordan. And Ali has shown that he knows what needs to be done to turn around the economy.
The latest independent poll has Dr. Ali leading by 5% with a margin of error of 3%. Dr. Ali is at 50%, Granger 45%, 3% for small parties, and 2% undecided. This means Dr. Ali could potentially end up between 53% and 55%. Another independent poll similarly puts Dr. Ali at 51% with a margin of error of 4%. This poll puts Dr. Ali between 51% and 55%. Reports say a poll conducted by the coalition found the PPP leading the coalition 54% to 44%. Some 51% of the votes equals to 33 seats in the 65 seats parliament. Some 54% of the votes equals 35 seats. Dr. Ali is likely to lead the PPP in one of the largest victories of the party since 1992 when the country held its first democratic elections after the collapse of the dictatorship (1966 to 1992).
On purely hard-headed electoral grounds and a free and fair election, Ali will be the next President. Evidence points to a plan to rig the elections.