Guyana's Vice President Dr Bharrat Jagdeo discussed Defense cooperation and India's G20 Presidency with Wion TV anchor Sidhant Sibal in an interview in Delhi. India will host this year's G20 summit in October in Delhi. The VP met with India's President and VP. He also addressed the World Sustainability Summit that was attended by eminent global personalities. The BP was presented with a plack for his presentation and participation in the summit.
The VP was asked if Guyana is looking to purchase India's Dornier helicopters.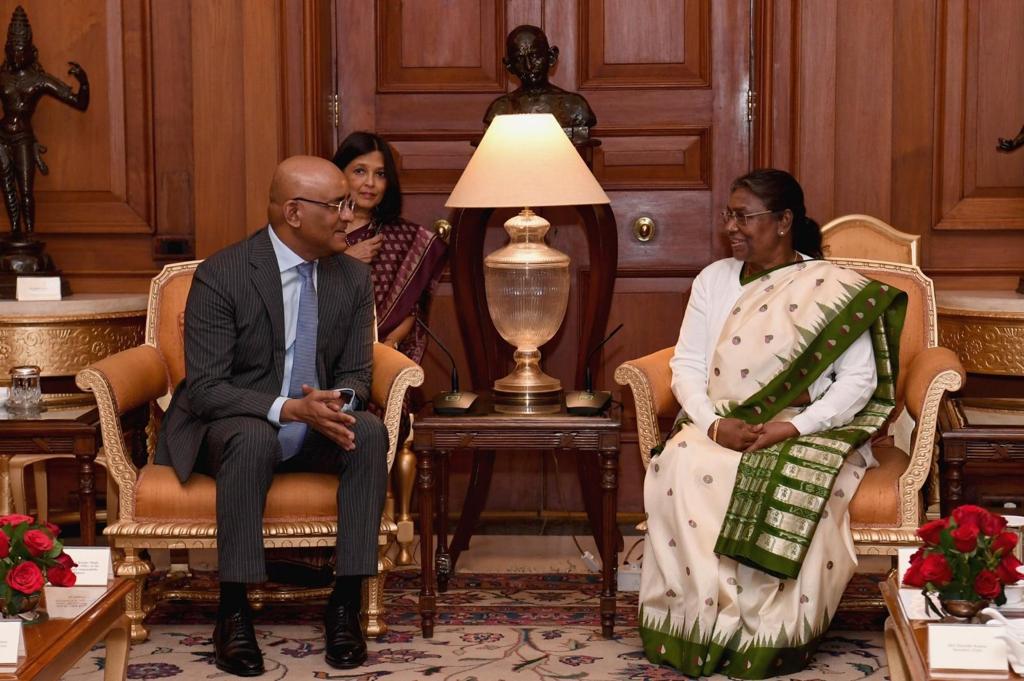 Dr Bharrat Jagdeo responded: "Yes, we're looking at a number of defence capabilities, but in our case, it is mainly for peaceful purposes. We have great relationships with our neighbours and where we're not looking to fight a war. We're a small country, with less than a million people. But India, particularly in the defence sector, has some really great capabilities and we're looking to buy some of that capability to assist us with the task of exercising greater sovereignty over maritime boundaries or exclusive economic zones. We have major leakages there from illegal fishing, and now that our oil and gas industry is braced primarily offshore. We have to protect those assets. Similarly, air capability would allow us to better serve people who live in the vast hinterland of the country where there are small communities so that's why we want to work in that sector, too. And we've already been on this trip, we've had discussions with the people that matter, who are supplying these goods and services, and we hope to wrap up some arrangements very soon".
The VP was asked about India holding the Presidency of the G20 grouping and becoming a voice of developing countries. He was asked: "Hiw do you see India becoming the voice of the Global South, the Global South that is impacted by Russia Ukraine conflict"?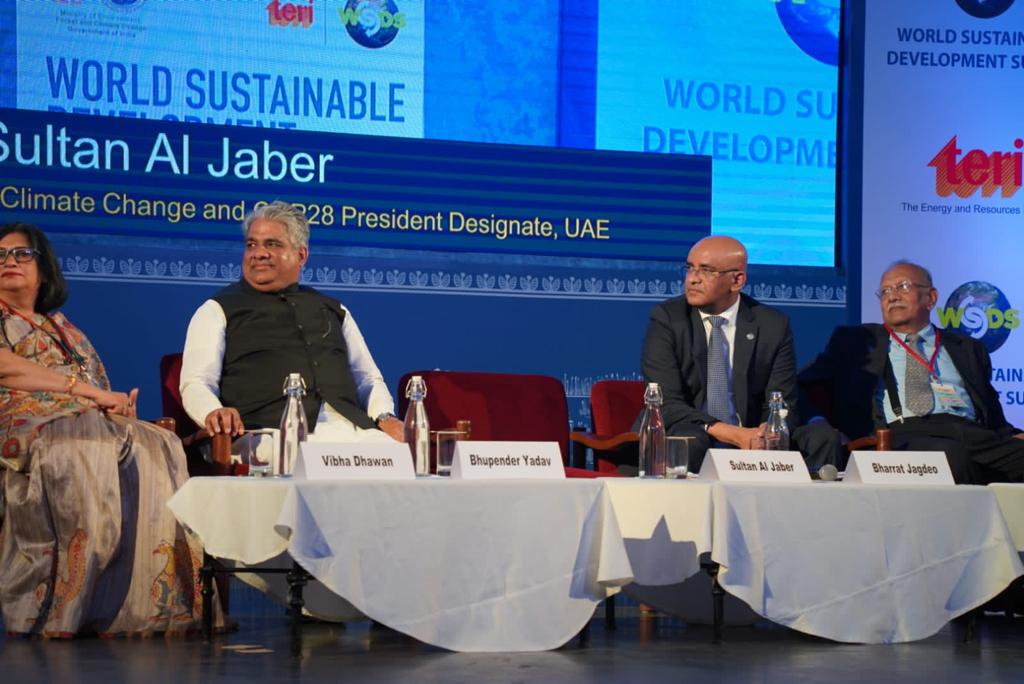 The VP responded: "India has always had an independent global voice and a more nuanced position on issues of development. And we are hoping that that will continue in its presidency of the G 20. PM Modi has, because of the strength of his character, and because India has made enormous advances on every front, on renewable energy on the economy, in its stature globally, that people, India is best served now at this point in time in amplifying the voice of the south, those who are dispossessed, those who will not ever get invited to those forums. We've seen India's willingness to do that, to represent the interests not only of its own interest but that of the global south including small countries. Just at the conference at TERI, the minister of the Environment spoke about small island states. But it didn't surprise me because India has always done that not just to represent the big developing countries but small ones too, and I think that is why so many countries look up to India, and they are so excited about its presidency of the G 20. But of course, we have to be realistic. Not everything would be achieved there, but at least their issues will be brought to the agenda".