Harrowing scene, as Kabul fell to the Taliban…20,000 stranded at the Airport as Afghans made a last dash to escape….decades earlier the World witnessed the fall of Saigon.
But what is forgotten is a similar rush to get out….the Indian exodus from Uganda. When racist Idi Amin expelled the Indians from Uganda, a popular act amongst the Ugandan people and the African diaspora, the PPP was silent then but vocal about Apartheid in South Africa, the same S.A that saw looting and beating of Indians a few weeks ago, and again the PPP was silent, no call for Justice.  Suriname experienced a similar exodus, when the Dutch decided to grant independence, 200,000 Indians rushed to migrate out as they feared a similar fate that was occurring in Guyana, confining the rest to racial subjugation.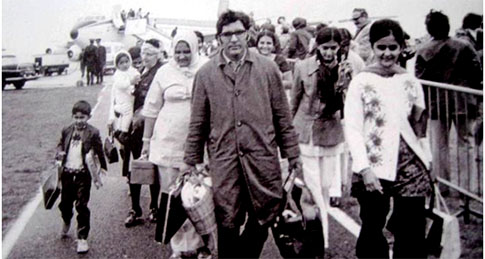 Today, the PPP is weaker than in 1992 and the opposition is stronger than when it lost power. How can this be ?????????……..Well this can only happen when you take care of the Opposition supporters and neglect your own. This can only happen when you empower the opposition and their supporters and marginalize your own supporters.
Rewarding Opposition supporters a 45% pay raise (for rioting) and forcing your supporters to pay for it.
Provide almost free electricity and water to Opposition strongholds and charge full price for your supporter villages.
Set up a commission to investigate "Death squad" because the Opposition wants it, and ignored calls to investigate attacks on your supporters.
Boast that 95% of all public housing lots went to Opposition supporters.
Obstruction of Justice and aiding and abetting Criminals by shielding Opposition members who committed crimes against your supporters.
The Opposition brought in thousands of Blacks from Haiti and gave them forged Birth Certificates, yet the PPP is too ashamed to bring in thousands of Indians.
If the Opposition is driving Indians out of Guyana by terror, the PPP is holding the door wide open for them. With such a small margin of defeat, the Opposition will become more malevolent in creating chaos that would drive the Gov't supporters out of the country.
No political party has done so much, in so little time to destroy its own base while empowering the Opposition. The appeasement road is always short, and the PPP is close to the end. When Indians reach minority status by the next election, they'll once again be forced to become refugees, just like the 1980's. Uganda and now South Africa is coming to Guyana.