Dr. Seeta Shah Roath, senior lecturer at UG, launched her novel "The Return of Latchmini" on March 29 at Moray House, Georgetown.
Russel Lancaster made introductory remarks. Cultural presenter Arjit Singh started the evening with a Bajan. Chandranie Persaud, student of the Indian Cultural Centre, performed a Kathak dance.
Dr. Seeta spoke briefly about the novel, what drove her to write it, and she was asked questions by an interviewer Russel Lancaster as well as by the audience. Philbert Gajadhar spoke on the book cover art. Philbert is a UG Art Lecturer, his works are part of the National Visual Arts Collection. His works have been exhibited from Africa to the Caribbean, and Latin America. Then was a dramatization of key portions of the novel. Karen Budhram, head of National Archives, made remarks. There was book presentations to UG Library, National Library, National Archives, NCERD, Better Hope Mandir, Tagore, etc.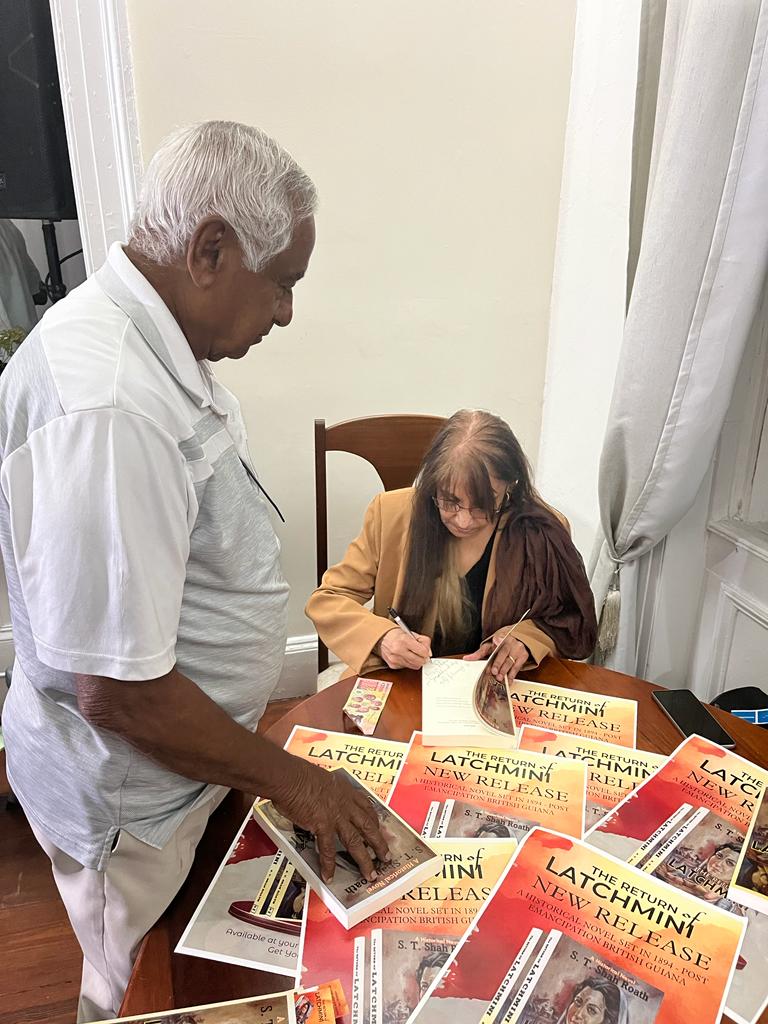 Then Dr Seeta signed books that were bought by members of the public and institutions. She autographed some fifty books. She donated books to several institutions including Tagore Memorial Secondary School of Skeldon.