The devotees of the Vishnu Mandir at Orange Valley, located at a fishing port on west coast of Central Trinidad, came together last Saturday to join in the celebration of Hanuman Jayanti or the birth anniversary of Hanumanji.
Hanuman Puja which started at 6:00 p.m. was performed by Pandit Narine, the resident pandit of the mandir. This was followed by reading from the Ramayan of the exploits of Hanumanji. During the final hour offering of parsad to Hanumanji was executed while the kirtan chanted the Hanuman Chalisa in various tunes and sang Hanuman bhajans.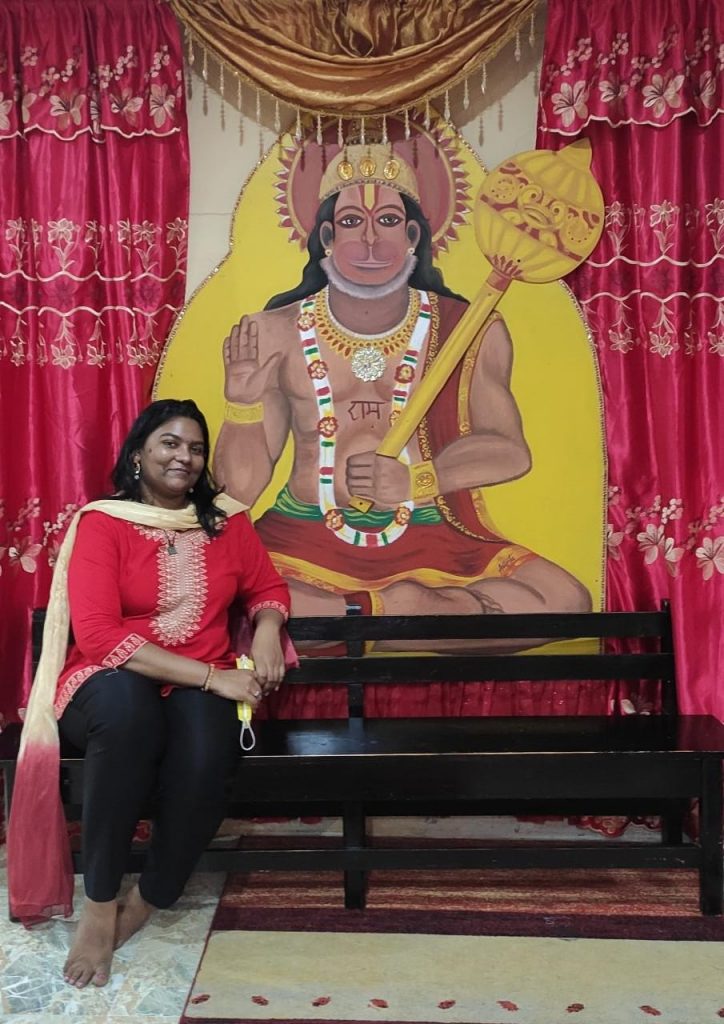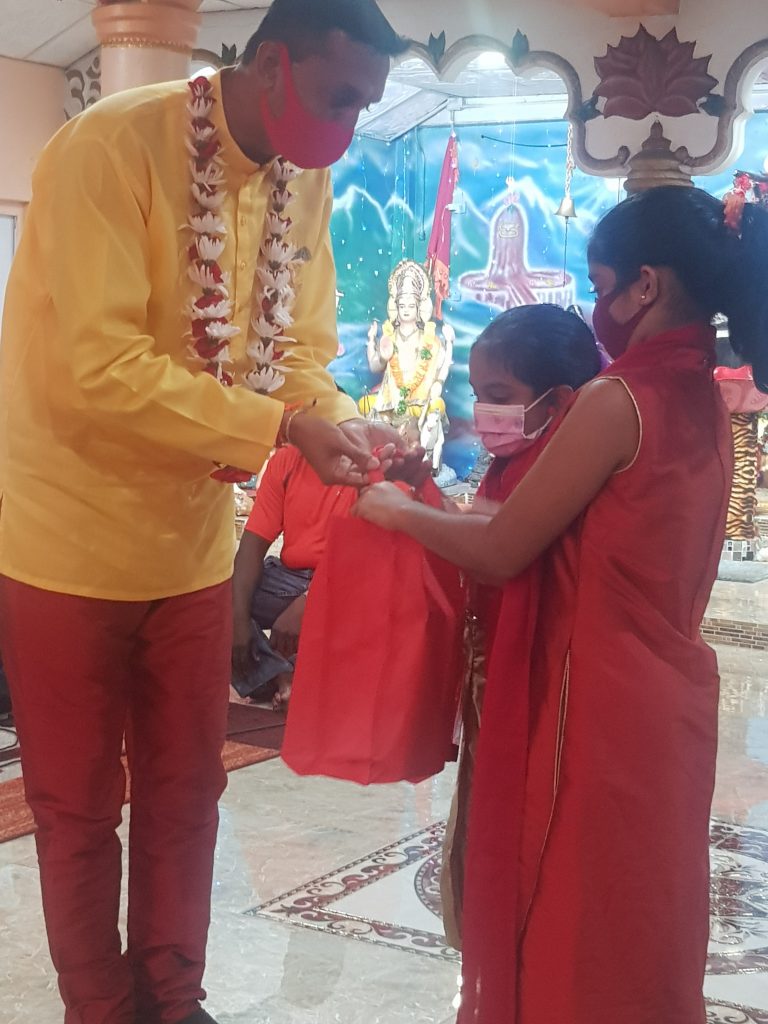 Known for his humility and unwavering devotion to Sri Ram, Hanumanji is the most beloved deity among Hindus in Trinidad. Hanumanji is also known for his strength and power and praying to him brings about healings and wards off evils.
Among the devotees were the Member of Parliament for Couva North, Ravi Ratiran and Councillor Allan Seepersad. In his short address MP Ratiram said that we must not disguise ourselves before the Sri Ram but must always be open. Last week the mandir celebrated Ram Nawmi and MP Ratiram and Councillor Seepersad were present.The mandir took the opportunity to present a gift to MP Ratiram to mark his birth anniversary which was the following day. The Mandir Management Committee was high in praise of MP Ratiram for always making time to support the programs of the mandir.
By Dool Hanomansingh