National political attitudes have not been kind or favorable towards Guyana's Opposition Leader Aubrey Norton in that politically and culturally polarized society. President Ali, on the other hand, is very likeable and popular. The PNC leader has been struggling to win peoples' confidence and for support or traction within his own party's political base as well as nationally. This is one conspicuous finding of an opinion poll conducted by Dr. Vishnu Bisram for the North American Caribbean Teachers Association (NACTA) over the last few weeks. (Dr. Vishnu Bisram has been conducting opinion polls in Guyana since the late 1980s. The latest poll interviewed 570 likely voters to reflect the ethnic composition of the population; the poll has a margin of error of 5%).

NACTA has been monitoring political attitudes (favorability or positive views and unfavourability or negative views) towards leading politicians. While the public has a huge net positive favorable rating of President Irfaan Ali, Prime Minister Mark Phillips, Vice President Bharrat Jagdeo, among others, there is a net negative favorability rating of Norton unlike several others (like Amanza Walton-Desir, Ganesh Mahipaul, Roysdale Forde, Geeta Chandan, Volda Lawrence, Christopher Jones, among others) within his party who have a positive net rating.
Norton was elected leader of the opposition PNC in December 2021. But ever since he has been struggling to attain traction within the party and win national appeal to solidify his place as leader and to lead his party to victory in elections. Surveys conducted in December 2021 and in February 2022 found favorable support for Norton becoming Opposition Leader. It was felt that since he won the leadership contest, he had the right to serve as Opposition Leader. He became opposition leader in April 2021 and ever since he has been losing popular appeal within the party's base. He trails others in popularity ratings within the party base. Support for him as leader of the PNC has whittled away and plateaued. Only 13% of traditional PNC supporters back him, whereas his political opponent, President Irfaan Ali, has soaring approval ratings (80s) in his party's base and sixtieth percentile nationally. Norton has no cross over ethnic support, and he is not attracting support from floating or middle of the ground voters critical to winning an election. Discontented traditional supporters of the PPP reject him. He is not viewed, not even among PNC supporters, as an alternative President in the making to replace incumbent Irfaan Ali. Ali comes across as a populist likeable leader whereas Norton is viewed as the opposite, and not surprisingly he lags behind Ali in popular appeal and voter support.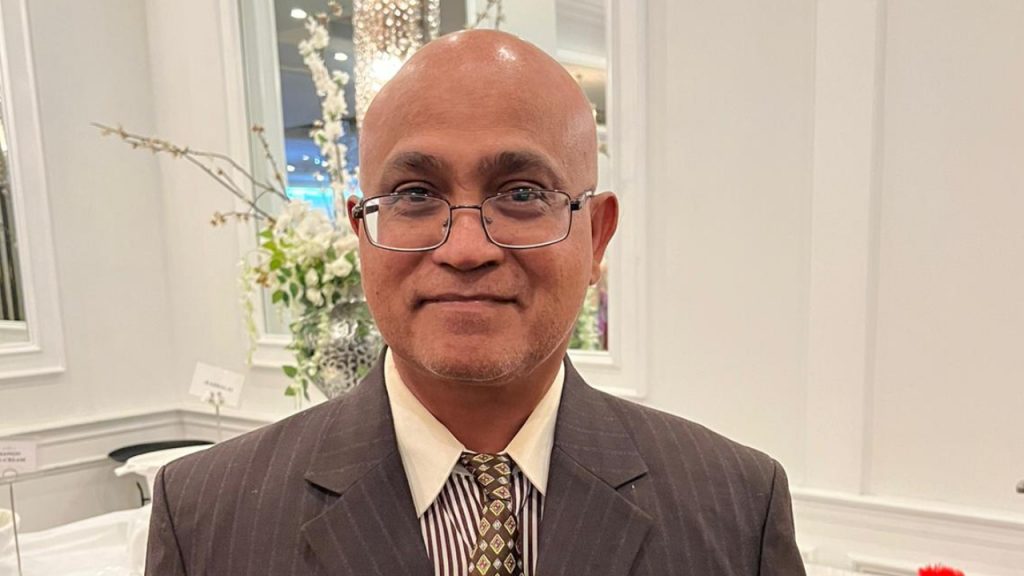 The general view among the national public is that the PNC will not rebound under Norton's leadership and will lose the upcoming LGE. Respondents are of the view that Norton should make way for younger, more likeable leadership of the PNC to stem tide against support loss. However, within the party, almost half its supporters feel Norton should be allowed to complete his tenure as leader of the PNC and be given the opportunity to lead the party into the local elections likely later this year.
When asked who should replace Norton should he demit office, Roysdale Forde is the leading choice followed by Volda Lawrence and Amanza Walton-Desir, with others trailing way behind. The latter two exhibit challenges winning trust and confidence and cross over support from Indians because of ill-advised remarks uttered years ago although Volda has strong grass roots support as a party organizer; Indian voters seemingly don't forget their remarks whereas Forde does not carry a similar baggage. Fore is also viewed as having good cross-over appeal. Respondents describe Forde as a professional with an amicable persona and who engages and listens to people and as having apt leadership credentials. The duo trail Forde by double digits as potential successor to Norton.