The First East Indians to Trinidad by Dennison Moore (Kindle Direct Publishing 2020) is not only a biography of Captain Cubitt Sparkhall Rundle of the Fatal Rozack but also an attempt to shed light on the controversy surrounding the origin of the ship that brought the first boatload of Indian indentured servants (225) to the shores of Trinidad on May 30, 1845.
Dennison Moore wrote that he was in Trinidad in 1995 for the 150th Anniversary of Indian Arrival (1845-1995), when he met his former teacher, John Ramsaran, who informed him about new information on the ship that brought the first batch of Indians to Trinidad had been found. These new findings were documented in a paper titled "The Enigma of Arrival." Among the information shared were the "Fatal Razak" was a caravel, built in Denmark in 1844 for Ibrahim bin Yussef, a businessman of Bombay, India; Ibrahim bin Yussef on receiving the boat changed its name to Fath Al Razack (Victory of the Provider Allah); the length of the ship was 119.5 feet and 29 feet in breadth.
It was the information about the building of the ship in Denmark that raised doubts in the mind of Moore. He wondered why a businessman from India would contract ship builders in Denmark to build a ship when there were shipyards in Bombay, Cochin, Calcutta, and neighboring Rangoon in Burma (Myanmar).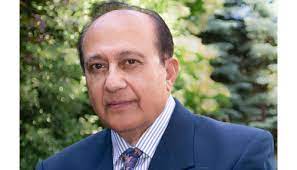 It was this search to find the captain of the Fatal Rozack that led to the writing of this publication on Captain Cubitt Sparkhall Rundle. Moore wrote that to get information on the Fatel Rozack was a "very frustrating exercise" until he sent a letter to the North Crediton Journal in Devon, England, for information on Cubitt Rundle. Luckily, he received a response two weeks later from Diana Batterham, a granddaughter-in-law of Cubitt Rundle. Batterham shared some pictures of the Fatel Rozack and other pieces of information about Rundle "but not enough to compose a biography of him."
In 2012 Moore revealed that he acquired the "Private Papers of Cubitt Sparkhall Rundle" from a dealer in rare books and manuscripts in the United States. He said it was truly a scrapbook with "newspaper cuttings, testimonials, and letters of recommendations and of appointments all thrown together in no particular order." Nevertheless, Moore found the material useful to pursue his research.
Corresponding with Peter Paterson, Curator of Museum Sonderjylland in Denmark, Moore was told that there were two Cecrops – one built in 1829 and the other in 1845. Both ships were built for Jorgen Bruhn. The first Cecrops was built in Jacob Paulsen's shipyard in Denmark and the ship was used to transport German colonists to Brazil. The Cecrops was later sold to Canovario, a Genoese merchant.
As for the other Cecrops, it was "built in in Thorkild Andersen's shipyard in Aabenraa for Jorgen Bruhn and not Ibrahim Youseff of Bombay." However, the Cecrops, commandeered by Captain Davidson, ran into a storm in the Persian Gulf on November 21, 1862. The ship was towed to Bombay and was sold to Ibrahim bin Yousef in 1863.
Dennison Moore challenged the claim that the 'Fath Al Razack' was built in Denmark in 1844 when the Lloyd's Universal Register and Danish documents stated that the ship was built in 1845. Moore reasoned: "Thus it is impossible to build a ship in Denmark in 1845, sail it to its putative owner in Bombay, who them sent it off to Calcutta, all in a matter of seven weeks."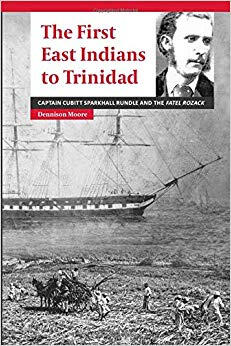 In 1995 a replica of the Fath Al Razack was made by Carib Glass to mark the 150th Anniversary of Indian Arrival in Trinidad. Dennison Moore wrote: 'The "Ship in the Bottle" is itself an amateurish representation of Ibrahim bin Youseff's vessel." Moore continued: "The streamers "City of Bombay" and "Fath Al Razack" speak eloquently of a vessel that never arrived in Trinidad: the one that did, the Fatal Rozack, belonged to the port of Calcutta."
Denison Moore contacted then Director of Carib Glass Limited, but he was no longer employed with the company. The author said that after contacting Carib Glass, no one had seen a file or have any information to share with him,
Moore wrote: "The facts regarding the Fatel Rozack are as follows: She was owned by Abdool Razack Dugman, a Mughal (Muslim) merchant, who resided in Amratollah Street, Calcutta. Where and when the vessel was built is not known. But, as a vessel engaged almost entirely in the country trade, it was very likely that it was built in an Indian shipyard or in nearby Moulmein or Rangoon, Burma (Myanmar). And if so, it is highly probable that it was built of teak."