By Dr. Abhishek Anand, M.A., M.Phil., Ph.D.
Migration to another country, in the quest for higher education, better life, livelihood, and future, is nothing new or unfamiliar to humans. It has been going on for centuries. And migrants typically tend to focus on self or self-preservation, to earn a living, bettering one's own conditions, and providing for welfare of family members. In fact, migrating and living abroad and holding on to one's roots or identity and the burning resolve, passion, and vigour to contribute significantly and substantially towards the welfare and betterment of one's adapted country, ethnic migrant community or home country are not typical features of migrants. But the preceding qualities have been brilliantly demonstrated and exemplified by Dr. Vishnu Bisram, a scholar and migrant activist in America, who has spent all of his life in Guyana and abroad championing the interests of his country of birth as well as other countries. His gallant and chivalrous efforts and his courage to stand up against a brutal dictatorship from 1968 onwards have brought him recognition and reverence as an ideologue, promoter and champion of democracy in Guyana.
Born in Guyana as a fourth-generation Indian and joining the struggle against rigged elections at home in 1968 and 1973, Vishnu received his foundation education at St Joseph Anglican Primary and Chandisingh Secondary, excelling at both schools. He passed Common Entrance for entrance to a free secondary education at Berbice High opting instead for Chandisingh Corentyne High. He moved to the USA in 1977 to pursue tertiary studies that was almost not possible in his home country. In USA, he has chalked a path of immensely awe-inspiring and motivating career, wherein he has distinguished himself as a leading expert/academic/researcher/writer, one of global repute and stature, on the Indian and the Guyanese and Indian Caribbean diaspora in addition to playing a leading role as an activist against Guyana's dictatorship. He has also lent a helping hand to the diasporic communities in America, particularly the Guyanese, Trinidadian, Caribbean, and South Asian diasporas, in multifarious ways towards their upliftment and improvement of their living conditions. For a biographical sketch of Dr. Bisram, one may refer to my essay at this link: https://indo-caribbean.com/the-diaspora-man-from-guyana-to-america-with-india-in- his-heart.
Tracing the historical trajectory of Dr. Bisram's vow, struggle, and contribution for democracy in Guyana, it needs to be pinpointed that it began in 1968 when he was all of eight years old combating his country's first electoral fraud. And he has been continuing nonstop since then for welfare-oriented, benevolent, democratic, and nonpartisan government in Guyana.
Vishnu Bisram was and remains one among the small group of Guyanese freedom fighters in the USA that resisted and voiced opposition to the dictatorship in Guyana and founded and participated in the struggle to bring fair and free elections to his native soil. He did this, both, from abroad and in Guyana at the cost of great risk to his physical safety.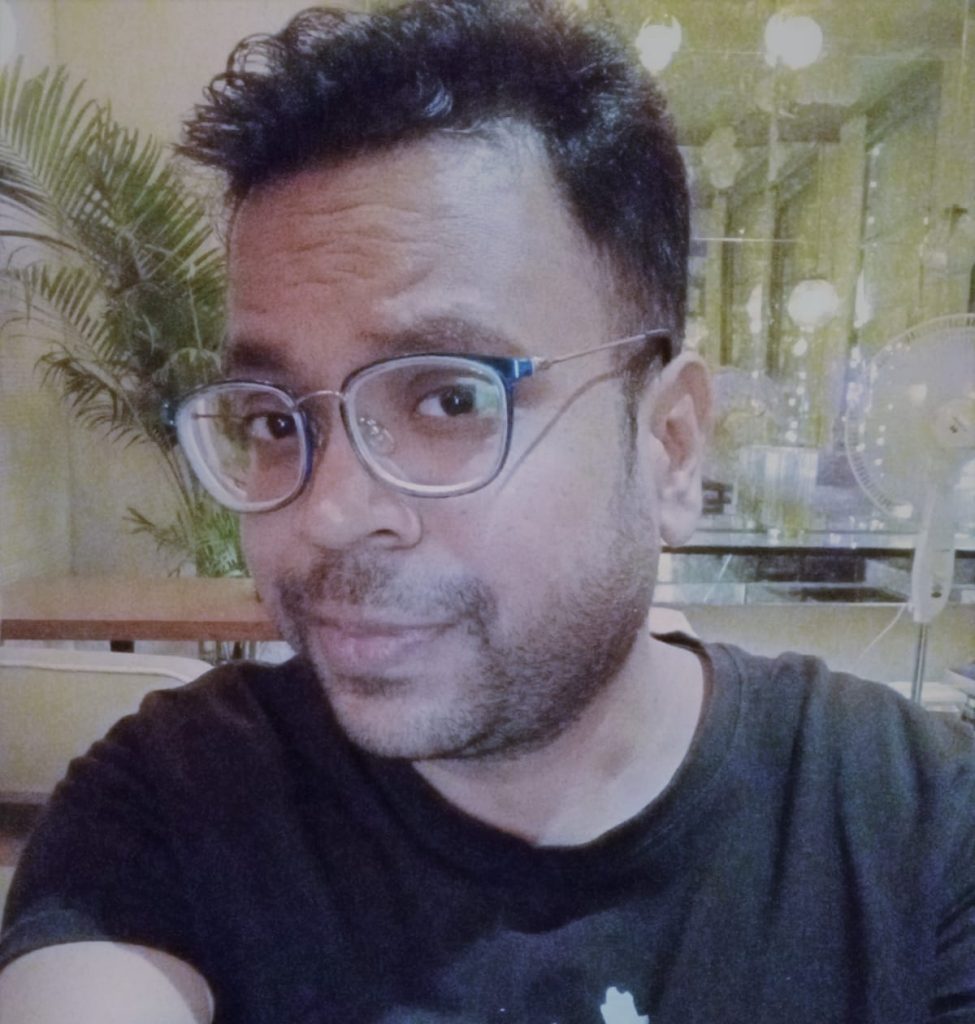 He began his struggle in America as a pioneer in the movement against the dictatorship. When he arrived in USA, there were no known Guyanese or Indo Caribbean or West Indian public organizations or movement combating the Guyanese dictatorship. Chuck Mohan and Arjune Karshan were individually and separately involved in a left wing movement during the 1970s -that prepared and distributed literature pertaining to authoritarian rule in Guyana; later they came together with Mel Carpen and others and formed an organization. Vishnu, in partnership with Baytoram Ramharack and Vassan Ramracha, organized and or coordinated rallies and or participated in protests, marches, rallies, and petition drives and engaging the mass media in USA, Trinidad, and Guyana. They were targeted by the ruling regime. At one protest in Brooklyn against Prime Minister Ptolemy Reid, for example, a gun was pulled at him and others (Chuck Mohan, Vassan Ramracha, Baytoram Ramharack) by New York agents of the Guyanese dictatorship. That did not deter him and the others noted above from continuing the struggle to free his (their) homeland from the clutches of the dictatorship.
Vishnu ji has given decades of his life in that struggle (1968-1992) and continues till now — in excess of 55 years. And he has remained supportive of democracy giving support for its institutionalization and consolidation, offering ideas for inclusion of all Guyanese in governance and combating authoritarianism. It is well known that when democracy was threatened after the no confidence vote of December 2018, when the government refused to resign and hold elections as is the norm globally, he went to work to protect democracy. He wrote extensively on the subject urging the government to respect the constitution and lobbying governments and regional organizations to pressure the government to hold democratic elections. The matter reached the court and was appealed all the way to the final court, the CCJ. And when the matter was heard at the CCJ, Vishnu traveled to its Trinidad headquarters to lend support to lawyers – Douglas Mendes, Devesh Maharaj, Anil Nandlall, Sanjay Datadin, and others. Senior Counsel Seunath Jairam also showed his support with his presence. The court ruled in favor of elections. He also showed up at the CCJ on the matter pertaining to the appointment of Gecom Chair and wrote several articles on the issue.
Between March and August 2020 period, during the persistent efforts to rig the outcome of the elections, he engaged in activities to pressure the Guyana government to respect and uphold the electoral mandate and outcome of the March 2020 elections. He wrote much against electoral fraud and the 2020 elections impasse (attempted fraud) almost on a daily basis. And he also worked behind the scenes convincing election officials to do the right thing — respect the verdict of voters. He lobbied international organizations and governments, including USA Congress and State Department, Indian government, UK, Commonwealth, among others, to pressure the Guyana government to respect the democratic outcome of the elections.
Condemnation of the government and coming face-to-face with and carrying out an international campaign against electoral fraud can only be expected of a brave and righteous person like Dr. Bisram. As mentioned earlier, a gun was pointed at him and other rallyers in Brooklyn, New York by the enforcers of the Guyanese dictatorship. But, his loud and rather unavoidable voice for the sake of the rule of democracy and justice in Guyana couldn't be silenced. His struggle paid dividends— democratic elections in 1992, holding if election in 2020, and ultimate acceptance of the outcome with victory for the opposition PPP in both cases.
There is no exaggeration in stating that his commitment to democracy and rule of law and respect for democracy in Guyana helped brought about a political change on August 2nd, 2020.
Dr. Bisram's long, arduous, steadfast, and relentless fight for free and fair elections in Guyana rightfully makes him qualified and deserving of Guyana's National Honors of Democracy Award and it is the author's earnest wish that he is bestowed with it as due cognizance and admiration of his sweat and blood for his homeland.