Popular Trinidadian singer of Chatney and Soca Anil Bheem died suddenly of a massive heart attack in the wee hours of Saturday morning February 4 at his Curepe home after performing at two chatney shows. He was a singer with a beautiful voice who sang with versatility mixing Indian genre with local English, Bhojpuri, and Hindi. His career spans almost four decades, beginning since he was a child.
According to sources, the singer died suddenly after returning home from his performances Friday night.
The internationally known singer of Indian songs was one of the founders and leader of chutney crossover band "The BMRZ Empire". He was 48. He was one of the most popular and phenomenal singers in the Indo-Caribbean diaspora. He has been a leading entertainer in the local Indo-music industry since in his childhood performing Bollywood and chutney songs locally and abroad in a career spanning many decades. He performed in USA and Canada and in Guyana on several occasions.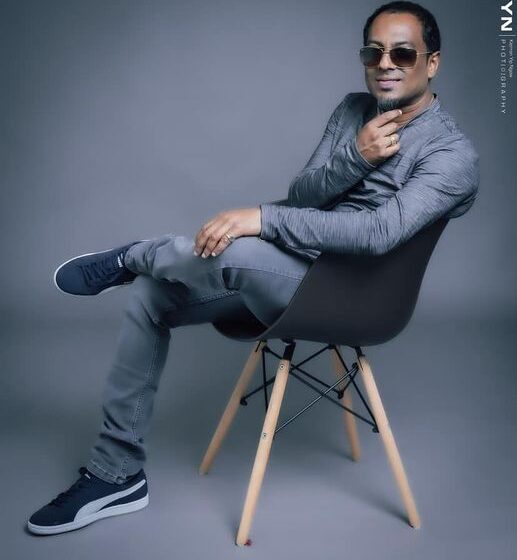 Fans condoled the death of the singer expressing shock and grief at the news of her death, and praised his contribution to Indo-Caribbean music.
Bheem, one of the most popular vocalists at Indian entertainment events in Trinidad also worked as an announcer on the radio network 103.1FM that features Indian Bollywood and local Indian Caribbean songs. He worked as a deejay on the popular afternoon radio program Catch the Rhythms, according to AZP News of Prior Beharry. He has been in the entertainment industry for over thirty years.
The station confirmed his death in a Facebook post on Saturday, saying: "With heavy hearts we relay the news that our beloved Anil Bheem passed away this morning."
The radio station extended condolences to his wife Cheryl, daughters Neelun and Prithivi, family, friends, colleagues in the industry and fans. He is also survived by his mother Pramatee and grandchildren.
The station confirmed that Bheem performed at the 103.1fm "Fenomenal Fridays" at Rig Restaurant in La Romaine Friday night and then at an event in Chaguanas related to this month's carnival fete.
News reports, in cluding the Trinidad Express, Guardian, and AZP News reports point to an outpouring of love from his friends and fans from Trinidad and around the world on social media. "Fans shared photographs and memories of the man known as 'The Vocalist'".
A Trinidad Express newspaper report says his latest song, "The Indian Anthem, received 2.9 million views in six months which Bheem recently celebrated with his fans".
He will be sorely missed on the Indo-Caribbean entertainment circuit.