THE Jamaica Rotary Club (of Queens, New York) honored several police officers for heroic duty in Queens at a special function on Wednesday lunch time at Villa Russo catering hall in Richmond Hill. Many members of the rotary are Guyanese and Trinidadian business persons and professionals. Several hold executive positions. Guyanese Ray Rasheed is the International Director of the rotary.
Guyanese and Trinidadians are the main source of funding for the rotary and its events. That particular rotary honors cops monthly at the same Richmond Hill venue for lunch on the last Wednesday of every month. They have been doing this honor program for several years. The Indo Caribbean business community sponsors the program. Rasheed praised the work of the rotary in honoring police officers for their heroic acts and also commend the police officers for helping to make communities safer.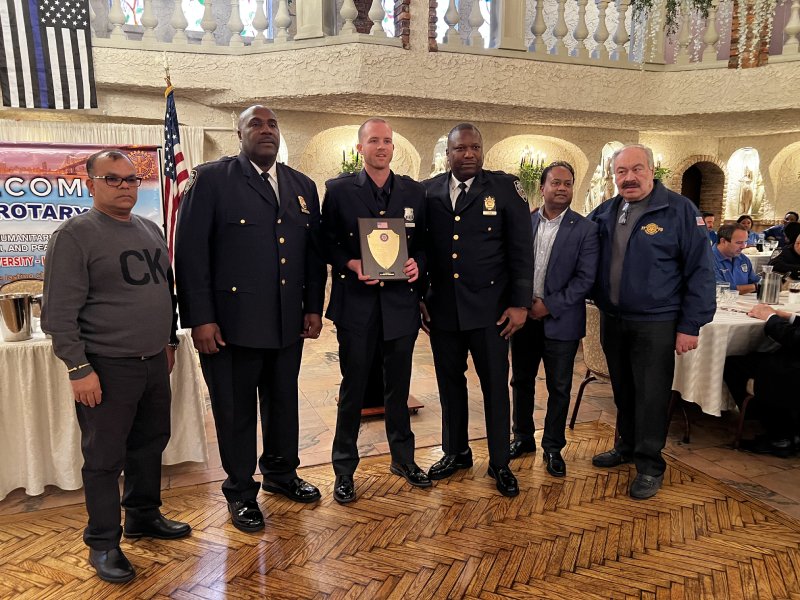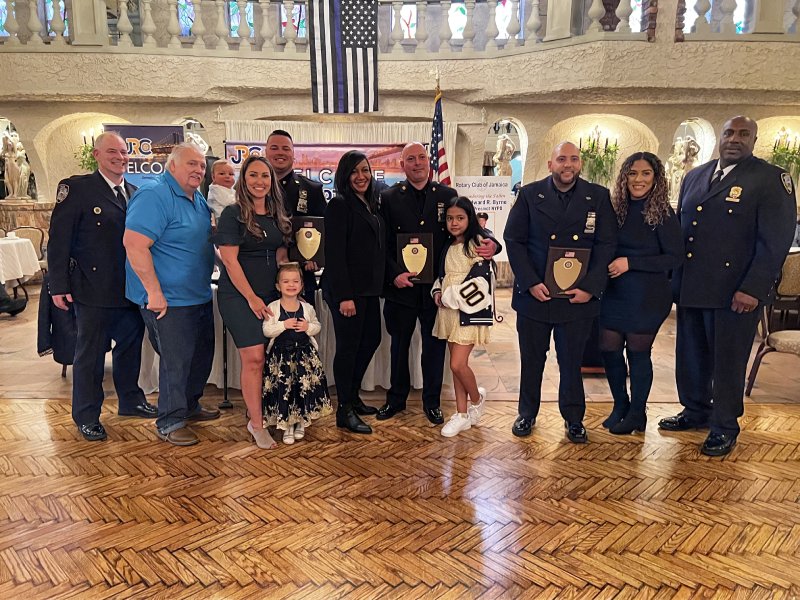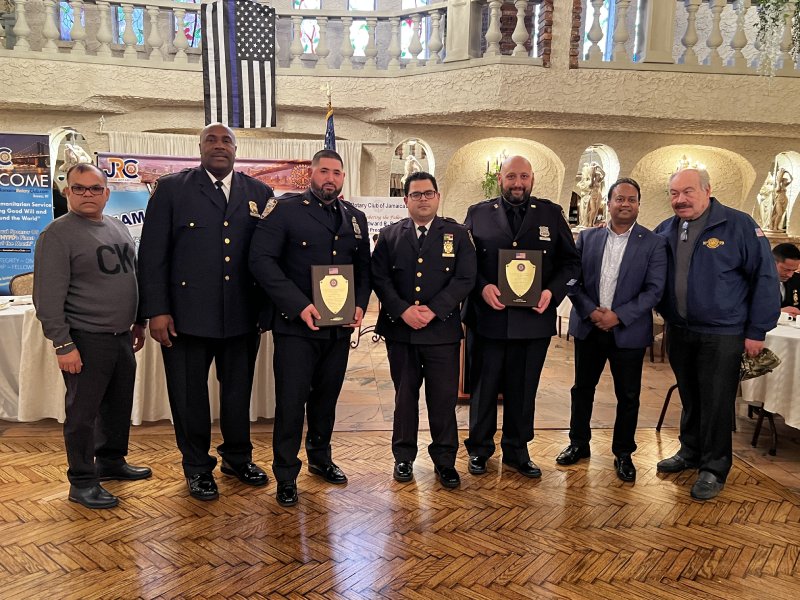 Police officers who rendered heroic service are recognized monthly. The cops are generally from several South Queens precincts (Police Stations) — 100, 102, 103, 105, 106, 107, and 113. The honorees usually receive a plack and a gift of appreciation from the Rotary.
Wednesday's program was packed with officers and the families of those who were honored. Presenting the award on Wednesday was Chief Williams, head of police officers in Queens. He expressed gratitude to police officers for their services and he also thanked families for supporting the officers. Families of those honored were present for the award ceremony. Chief Williams said: "I thank families for standing behind their kin for being a police officer. He addressed police officers: "Thank you for what you do to help make Queens safe".
The award is named after assassinated police officer Edward Byrne who was killed in the line of duty some 35 years ago. His killer was convicted with a Guyanese from Port Mourant, Ramjass, as the foreman of the jury. The award celebrates the life of the 22 years old officer.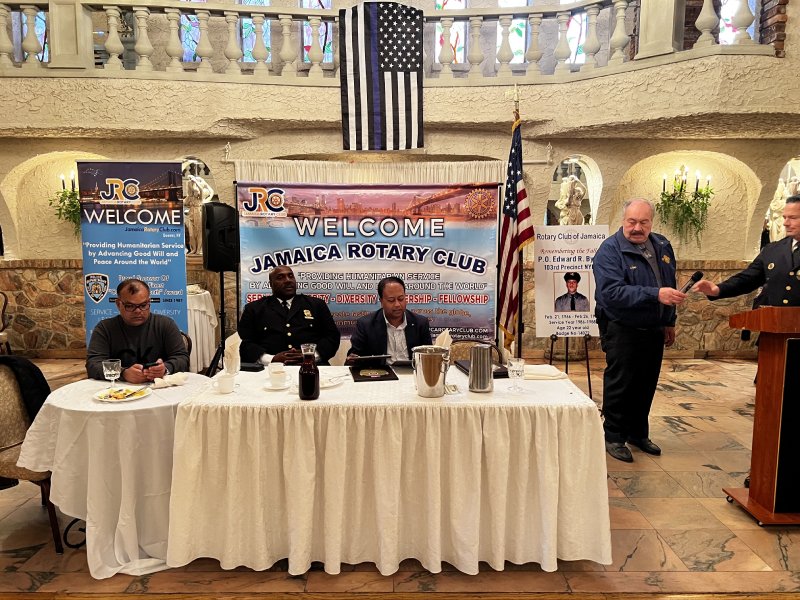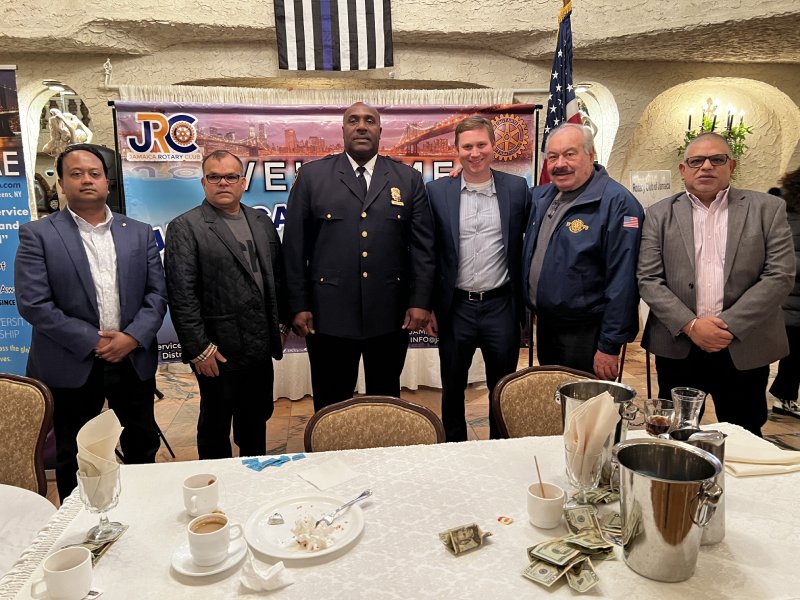 His death anniversary is on February 26. He was killed in 1988. Chair of the event and President of the rotary Joe Iboni said the loss of Ed Byrne's life was not in vain as community policing has changed. Police get a lot of respect and support from communities since the killing of officer Byrne.
Ray Rasheed said it is a fitting recognition to name the award after Officer Byrne.