For some time now it has been clear that there is a misunderstanding of the structural nature of my name, but it wasn't until I heard it completely rearranged in a French-Creole newscast that it is time to explain. My first name is Ravi, my middle name is Balgobin and my surname is Maharaj. As such, if you're reporting on me and want to use just my last name, it is in fact Maharaj; not Balgobin-Maharaj, and not Maharaj-Balgobín for my new Mauritian acquaintances. I borrowed the idea from Mr Ramesh Maharaj who used his middle name, Lawrence, to distinguish him from anyone who might share his first and last names. Similarly, Ravi Maharaj is too popular of a name and so to prevent confusion or mistaken identity, I use my legal middle name as a unique identifier for clarity.
That said, there are some more pressing misconceptions that are floating around in the public sphere that genuinely require proper explanation to prevent misunderstanding of what is taking place in the government.
#1 – How is the President of the United Nations General Assembly Elected?
I want to be clear upfront and offer sincere congratulations to congratulate Mr Dennis Francis as the President of the Seventy-Eight session of the UN General Assembly. It is an honour bestowed upon few that he should be commended for receiving. HOWEVER, from the statements made by the PNM government, and especially the Prime Minister, there are some who might think that the election of this position was a great uphill battle akin to a General Election campaign. It is not.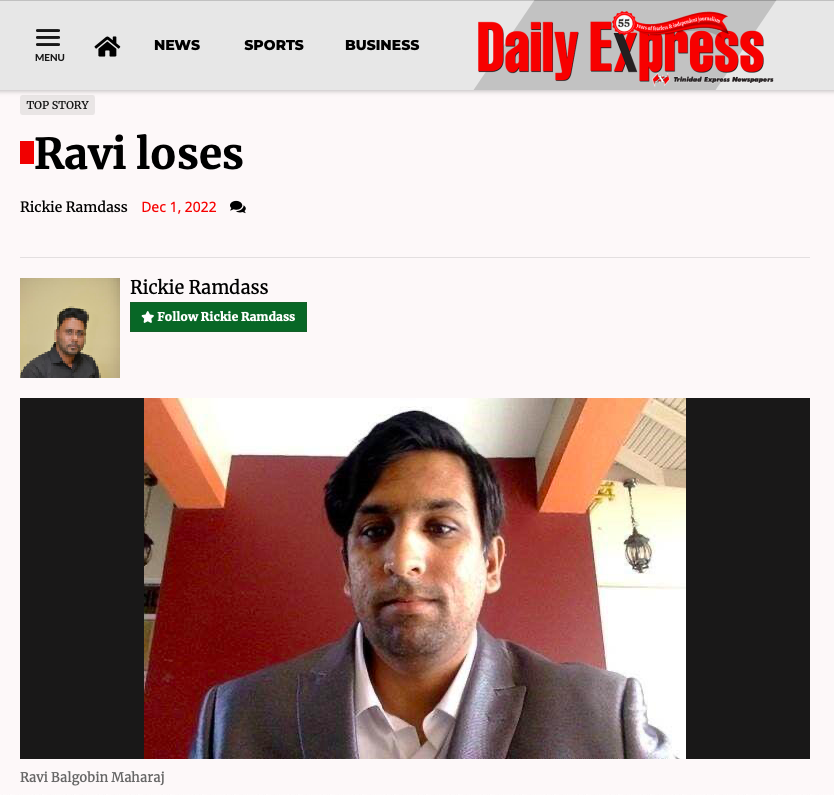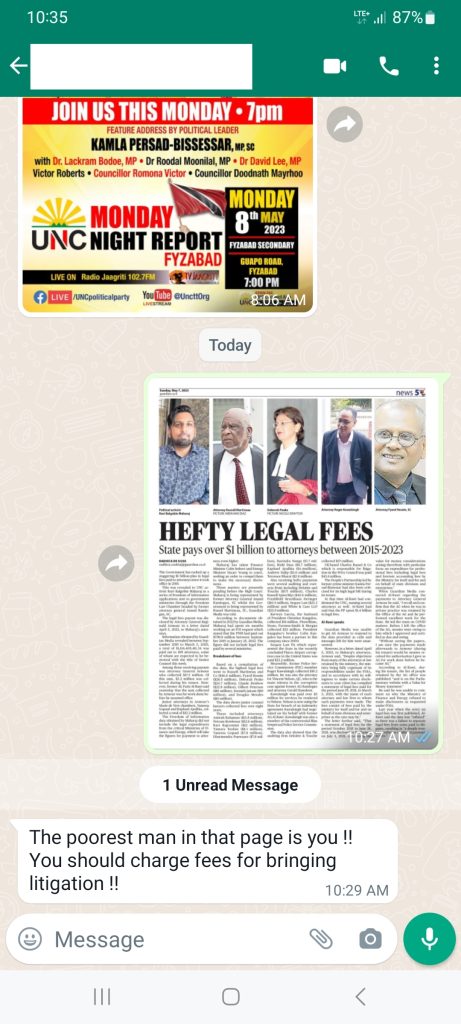 Since the very beginning, there has been an understanding among all member states that the position of President will be chosen from various regional groups on a constant and repetitive cycle so as to ensure equal participation and fairness. Since 1966, this cycle has been standardized to a period of five years which provides the Latin American and Caribbean Group (GRULAC), to which T&T belongs, to elect a President from among one of its member countries. This means that in every decade in 1966, in the years ending with either a 3 or an 8, such as 2023, the UNGA is duty-bound to elect a member from the GRULAC region, and on this occasion, it was Trinidad and Tobago's turn to fill that nomination. For the Prime Minister to declare that we had to get international support and that the election was some great feat is preposterous to how the UNGA operates, and it's a shame that no one from the media has questioned him further on these claims. Because even the most basic of scrutiny, such as asking him to name the other candidates would reveal that there were none, because there never is more than one candidate, and the electoral process is the very definition of a rubber-stamp formality.
Again, it's fantastic that a Trinbagonian now holds this office, but the participation of the Government in this process began and ended with simply submitting the nomination of Mr Francis.
#2 – Who won the Privy Council Case Against the Cabinet?
For as long as I have been counting cases against the PNM government, there has been a lingering question of who is actually behind these matters. It's me. The answer is and always has been me.
But as with all things political, people seek a more complex answer even though both the question and its solution are rather simple. And so, I want to pose two separate questions to anyone who might still be confused by such a simple premise: what do you mean by the question; and what does it matter?
I say this because on all of the documents filed before the courts, it is my name attached to them, as such, for all legal purposes, they are my cases. What I mean by that, more specifically is that if there are any Judicial ramifications or repercussions from these cases, the court surely does not and should not recognize the UNC or any other political party as being a party to the proceedings, leaving me and me alone to face the consequences. Of course, the question of whose victory these cases belong to only comes up because it is a victory, and I assure you no one would care whose case it was if it were a loss, because, on the occasion that I might lose a matter, that is exactly how it is reported in the news, as seen in this example. https://trinidadexpress.com/news/local/ravi-loses/article_fb195aac-711a-11ed-8198-e7d0e9599124.html
You know, I don't usually share private messages with the public, so I am keeping this person's identity private for that reason, but it is important to include it in this conversation because it affected me in a way that was both personal, but not in the way that the author intended. And the message came after another news in which details of a FOIA revealed the $1.2 Billion dollar legal fee racked up by the PNM government. And I shared a copy of the article to contacts on WhatsApp only for one respondent, who I should mention is a sitting Parliamentarian (though I won't reveal on which bench), said about the picture which featured me alongside some of the attorneys whose feed were revealed, that "The poorest man in that page is you !! You should charge fees for bringing litigation !!" (see attached)
This genuinely affected me because I would never think about renting myself out to pursue litigation, and for someone in Parliament to suggest that I do it speaks to public perception and mistrust that people have in public officials. And it is the PNM who promotes this image of myself and others to try to undermine the achievements and victories being secured against them, by tarnishing their reputation. And so to the Prime Minister, I say that I would rather be stuffed full of straw rather than stuffing my pockets with money stolen from the public purse any day of the week.
#3 What is Renuka Sagramsingh-Sooklal's problem with Jayanti Lutchmedial?
Speaking of straw people though, listening to Senator Renuka Sagramsingh-Sooklal's attempt to besmirch the reputation of Senator Jayanti Lutchmedial this week was one of the most despicable things to have been ever uttered in the hallowed halls of the Upper House, and worse, will be preserved in the Hansard of that sitting for time immemorial. HOWEVER, for those who might be shocked and appalled by the statements and comments of Mrs Sagramsingh-Sooklal, I have only one question, which is: isn't that her purpose in the Senate? To pretend to be the voice of the "Indian woman" on the PNM's bench in the Senate.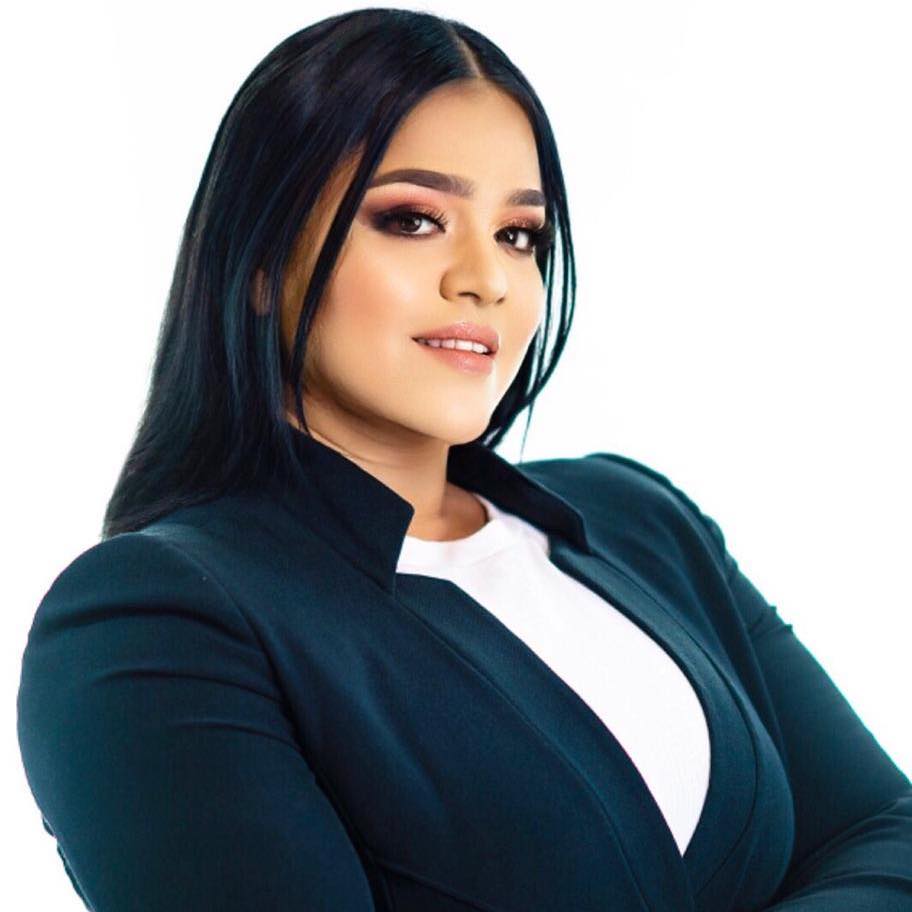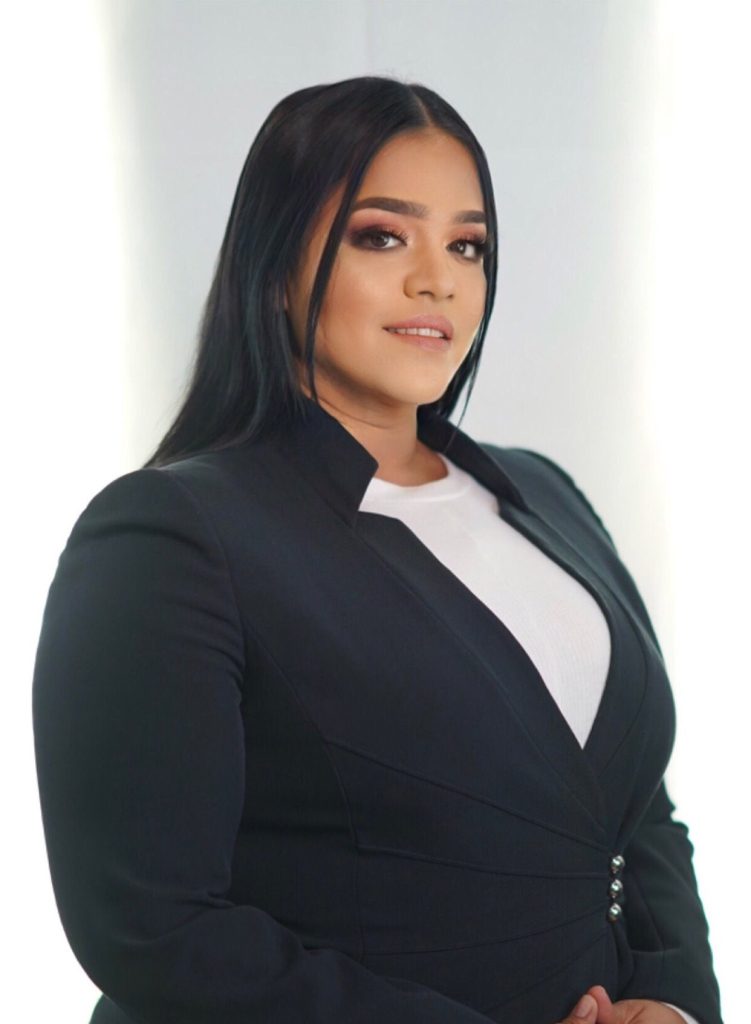 And I came to this realization using one key piece of information, and that is the amount of sindoor that she places on her head. And before any backlash, just hear me out for a second. YOu see while it is Hindu custom for a married woman to be blessed with the application of sindoor to her forehead before she leaves the house on a morning, the amount that adorns the head of Mrs Sagramsingh-Sooklal is far on the extreme end, that it appears performative. But here is the important part, this wasn't the case prior to her being made a Senator and Minister in 2020.
As such, I am attaching two photo portraits that Mrs Sagramsingh-Sooklal would have used prior to her appointment, and you would clearly see that there is no sindoor adorning her head, even though she was married at the time, and it is only upon her confirmation that she now does not dare be seen without it. So why would she suddenly decide that this sindoor should become her entire personality only after being invited to sit on the PNM bench?
It was only upon her recent comments however that it all made sense, that it might not be her decision to display her symbol of marriage so profusely, but rather it might be that of her husband. It is no secret how Indian women have been nothing more than a commodity to be used by men in the PNM looking to promote their own image and worth. And for certain Prime Ministers in the past, the condition of the woman's marital status never factor into their consideration. As such, it is clear that Mrs Sagramsingh-Sooklal's husband is using the sindoor to ward off PNM predators the same way some people used to wear a cross to ward off vampires. But it is possible that the passion of Mrs Sagramsingh-Sooklal's attack on Senator Luctchmedial might have betrayed her own jealousy of wanting to be pals with Dr Roodal Moonilal. In any event, I might suggest to Mr Sooklal that he start adding a little more sindoor in the morning to remind his wife of her oaths both inside and outside of the Senate.
Best regards,
Ravi Balgobin Maharaj
Mob: +1 868 476-6181
Email: ravibmaharaj@gmail.com
Skype: ravibmaharaj