Citizens of Debe/Penal, Princes Town, Chaguanas and other regional districts have a moral duty to boycott Carnival because it does not represent the culture of these communities. This festival is an imposition from the PNM government that markets it as national culture to justify its naked debauchery.
What is most frightening is to see the elected representatives of these communities facilitating this immoral culture. This culture is destructive to family values and our youths. It has already destroyed the East West Corridor and the so-called hot spots in the country that are now at the mercy of criminal gangs.
But greed can bring out the worst in human being and this is what is fueling interest in Carnival in this country. With a huge budget ($300M) for Carnival several politicians and business houses are seeing opportunities to make easy money.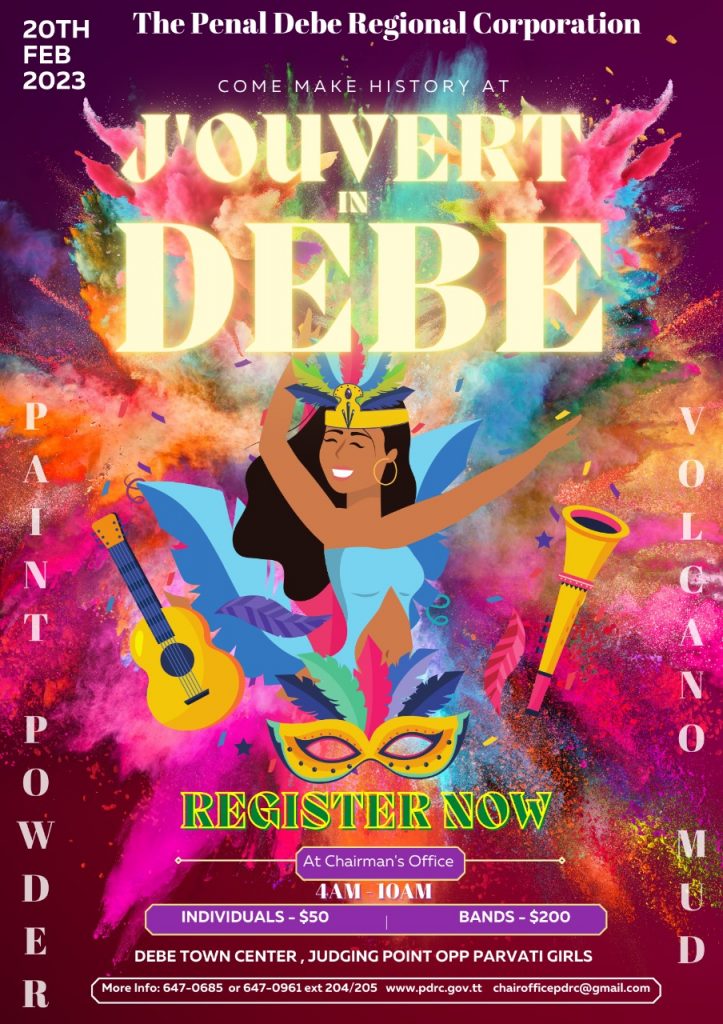 Had those politicians loved culture they would have been working with the mandirs and pandits to plan Shiv Ratri celebrations. But this they would not do, because there is no easy money to make. More so this culture appeals to the higher values, not exploiting the gross instincts in mankind.
Are our regional corporations engaged in the celebration of Phagwa, Ramleela and Divali? It is not that they must be directly involved but can work collaboratively. Anyway, there is no budget from Central Government for these festivals so why bother!
I want to suggest that the motto of these regional corporations should be "KAAYE PIYE MOUCH KAROO-EAT, DRINK AND MERRY." This is the modus operandi of these corporations. Make a complaint to your elected representative and his immediate response-like a recorded statement- is 'central government not releasing money'.
The elected officers of these regional corporations have arrived at the conclusion that life is to have a nice time at tax-payers expense. How else do I explain a flyer by the Penal Debe Regional Corporation inviting the burgesses of Penal/Debe to register for Jouvert?
If life is having a nice time and living from handouts from the State, these elected officers are to form a beeline to Balishier House. My only worry is that the Christine Kangaloo and Rohan Sinanan would soon be panicking when they see the value of their political stocks plummeting.
Without a sense of cultural identity, the UNC is going to become irrelevant. The young supporter of the UNC needs some guidance, and it certainly cannot be Jouver't and curry duck! The onus now is on the few sober individuals with the character and intelligence to change this rum culture.