Dear Editor,
Last night, November 28, the HDC and and Prestige Holdings coordinated to deliver freshly cooked Fast Food to residents of Realspring Valsayn.
This is a newly-occupied government apartment block, built in a party stronghold similar to the NHA apartments built at Lisas Gardens, Point Lisas: another party stronghold. Did the Minister of Housing, who lives at Valsayn north and only a stone's throw away from Bamboo settlement, arrange for the residents of Bamboo Grove settlement #2 to get a morsel of food? Bamboo was the worst affected.
At the same time this food was being distributed, the Express editorial was rolling of the press, praising the efforts of volunteers in other areas but not mentioning the villages where this effort was undertaken. And no mention was made of this blatant discrimination by the HDC and Prestige Holdings.
The people of Bamboo 1, 2 and 3 have been patrons of KFC for decades keeping this corporate entity at Valsayn alive. The minister is another newcomer. We openly cry shame on them.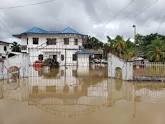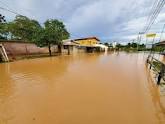 Three government ministers live at Valsayn north, two elected and one appointed. Apart from their political responsibility to their respected constituents, they have a moral responsibility to the areas in which they live. Bamboo Village is part of the Valsayn estate. And this is not about sandbags, this is about food where people are sinking in water and everything lost. The first to go are foodstuffs and appliances to cook food.
In 2018 various parts of the country experienced a deluge, and the drains in my village have yet to be cleaned, but millions of dollars were spent at Greenvale for building levees. And now after this flooding money will be found to build embankment at Realspring, but no permanent workers to clean the drains at Frederick Settlement.
During the big flood in 2018, many families and small businesses in central Trinidad even as far as Couva sent food to my village, 3, 4, 5 times a day. From early as 7.00 am horns were blowing bringing breakfast, and before you can go inside another horn was blowing because another good samaritan was on the way. This was amazing ! And on the Saturday night a delivery van came with residents from the adjoining village. Young men and women in their twenties handing out styrofoam boxes with hot cooked roti all marked Veg or Non-Veg. So impressed I was that I asked a young man, a prisoner officer, who arranged for all this food to be prepared and then distributed. He said it was courtesy the Commissioner of Police Gary Griffith. 🤦‍♀️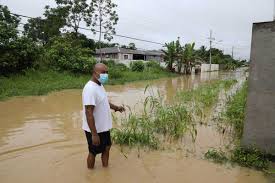 That was definitely a call to serve, but in the current situation the government cannot continue to discriminate in such an open manner where lives are at stake.
And the Express editorial downplays this. Shame on all concerned!
Yours truly,
Ronald Bhola