Religious solidarity continues to be an integral part of Trinidad and Tobago's cosmopolitan geography.
The Shouters' Baptist holiday on March 30, remains a tangible manifestation of this culture. Trinidad and Tobago continues to give precedence to the observance of all religious denominations and the Shouter Baptist Community has shown the greatest diligence in this regard.
The Shouter Baptist Community must be credited for upholding their way of life despite efforts by the colonial powers to wipe them off the face of the earth. Steadfastly, every Sunday they can be seen in busses dressed in all white, singing their hymns, clapping their hands and dancing as they make their journey to the beaches to perform their rites and rituals. Without an iota of doubt, these people are passionate and proud of their ancestral way of life! Our nation needs to take a leaf from their book!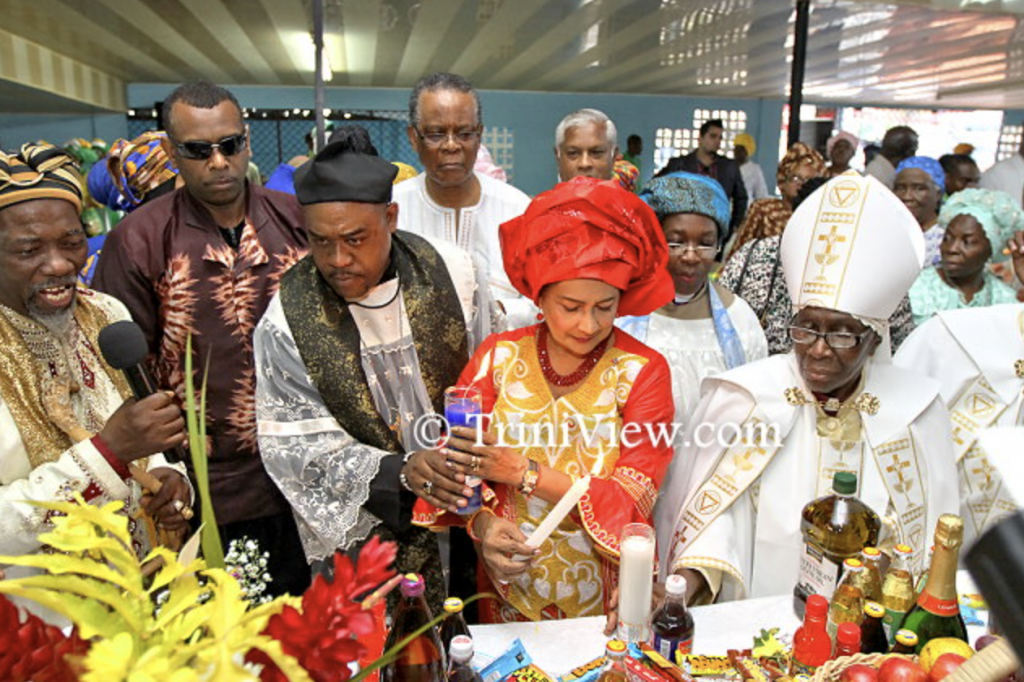 Indigenous to the land, and not pawns in the designs of imperial forces, the Shouter Baptist Community is driven by a deep spiritual experience that cannot be expressed by words. They have certainly retained in their community the true spirit of religion which is a divine experience and not cheap comparison with other spiritual cultures with the intent to subvert them. Trinidad is certainly better off with the Shouter Baptist Community!
Our leaders at the time of formulating both the Independence Constitution in 1962, and some 14 years later, the Republican Constitution, without an iota of doubt or discriminatory thought, have inserted this practice, which today continues to be a hallmark of our democracy.
I firmly believe that politicians—all politicians, irrespective of the political divide—must take a look and review their political acrobatics, and usher our nation into one where, there will be total respect, benevolence and support of all spiritual practices. This must be the guiding principle at all times.
If others have failed us, we would have to turn to our spiritual leaders to find a new headway to bring an aura of sanity, respect, integrity, dignity and fellowship among us all. This must not be a temporary fixture, but a continuous one.
Trinidad and Tobago must be given credit to the works and practices of the Shouter Baptists on this anniversary, which was first declared a public holiday by then Prime Minister Basdeo Panday. The granting of a public holiday to the Baptist Community is one of the more significant acts in the annals of our history and could have only been done by a Hindu who shares and identifies with their pains.
This country is strong. This land is strong. And the people are much stronger with the wisdom and inspiration of the Shouter Baptists.
To the leaders and members of the flock, I say keep up your ecclesiastical work. You have the wisdom to lead this nation, even where others have failed. Our nation can certainly depend on the Shouter Baptist Community to make a difference! Congratulations!
PARAS RAMOUTAR
CAPARO