ROAR of Ravi Dev
After participating in several discussions over ZOOM recently I discovered that most Indian Guyanese are very impatient about discussing the past. They forget William Faulkner's aphorism, "The past isn't dead; it's not even past" – but at their peril. Everything in the present was created out of our past and there are always traces influencing us. As one famous analyst pointed out, "Men make their own history but not in circumstances of their making". The circumstances are all formed out of past actions. 
As a people, we do not have an appreciation of the drag – or the liberating possibilities- of history and that's why we Indians in the Caribbean keep on repeating our tragedies as farces. Witness the beatings on West Berbice, in full view of the Disciplined Forces, two decades after the beatings in Georgetown of Jan 12, 1998. No COI then and no COI now – with no protests from Indian Guyanese.
Last week, the ZOOM discussion was about Baytoram Ramharack's latest book on Dr. Jang Bahadur Singh, the great Indian Guyanese Leader of the early 20th century. Born in 1886 at Goed Fortuin, WBD, he pulled himself up by his own bootstraps after making several trips to India as a ship's medical dispenser for Indian Labour immigrants and then qualified as a doctor at Edinburg University.  He subsequently practiced medicine first, on his native West Demerara, and then in Georgetown, where he became a leader of the British Guiana East Indian Association and founder of the British Guiana Maha Sabha. He ran successfully for the Legislative Assembly in 1947 for the West Demerara Constituency and then unsuccessfully in 1953 in the first universal franchise elections in the colony as leader of the "Labour Party".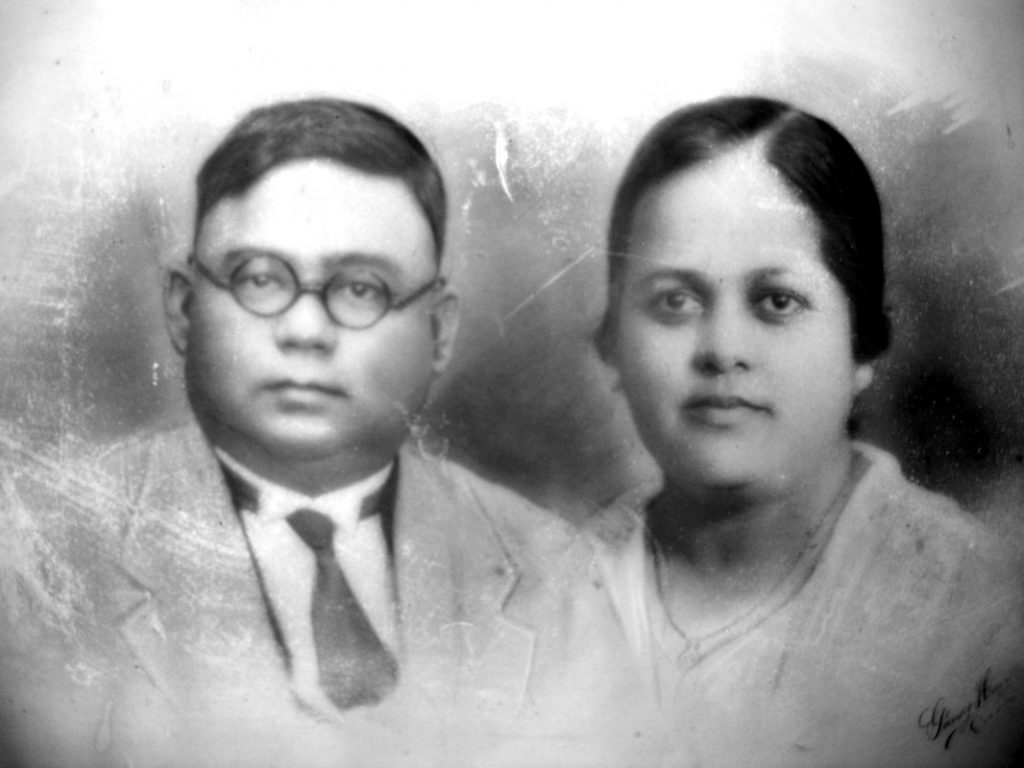 As the preeminent Indian Guyanese leader of his time, Cheddi Jagan's father came up to Georgetown in 1938 to ask Dr. Singh to help secure a job in the Civil Service for his son, who had just completed Queens College. Dr. Singh advised to "send the boy to study abroad" and the rest is history, including Dr. Singh's defeat in 1953 by a representative of Dr. Jagan's PPP. His wife Alice Bhagwandai was the founder of the British Guiana Dramatic Society in 1936 and staged plays drawn from classical Indian works. She was also a philanthropist who founded an organization the "Balak Sahaita Mandalee" to educate poor Indian children.
But how come most of us do not know much or anything about Dr. J.B. Singh or his contributions to Guyana? It is because, as an anthropologist, Michel-Rolph Trouillot has put it about his own Haiti, our history, our story, our narrative of our contributions have been SILENCED. Trouillot shows this is not an accidental matter or an oversight, but a conscious, transitive act taken by those in power. And it's always a differential in power that makes some narrative possible and others silenced in any society.
Going beyond the trite but true observation that "history is written by the victors", Trouillet pointed out that a people's history can be silenced at four critical moments in the process of historical production. First, there is the "making of the source" when the noteworthy act is performed such as, say, the lighting of the National Diya last Sunday. Was it reported in the newspapers? Did they mention what was said, only by those considered "important"?
The second point of silencing is in the making of archives, where "facts" are assembled about "noteworthy" events that can be retrieved later. Who makes these decisions? The third is in "making narratives" when the story of the event is retold. Who tells the story is important: hunters always tell the story, never the hunted. Finally, there is "writing history" -the moment of retrospective significance in looking back. Will, the gaps be filled, as Baytoram attempted to do, or will the silencing continue, as in our textbooks?
Therefore, Trouillot concludes, "any historical narrative is a particular bundle of silences", which we must fill with the voices that were elided. Indian Guyanese' silenced history, including that of Dr. J.B. Singh, is a metaphor of our lack of power to even define our existence.
And if you do not know what you have contributed, then you will accept that you have no claim to the national patrimony. Including political power