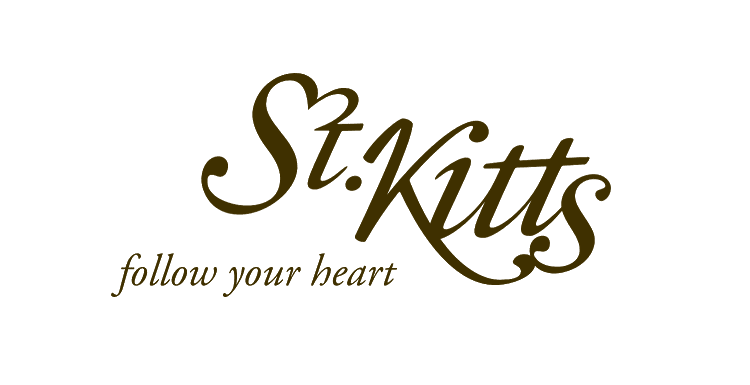 The destination continues to shine as it heads into a year full of exhilarating events and newly launched programs.
Basseterre, St. Kitts (February 7, 2023) — St. Kitts Tourism Authority is gearing up for 2023, with innovative programming, thrilling sporting events, and a star-studded festival on the horizon. While this summer in St. Kitts has been appropriately named the "Summer of Fun," the destination's year-long event schedule is packed with culture, music, and adventure suited for every traveller.

2023 Calendar of Events
● Nevis to St. Kitts Cross Channel Swim (26 March): Now in its 21st year, what started as a simple memorial has blossomed into one of the Caribbean's favourite open water swimming events. World-class athletes rub shoulders with recreational swimmers, all gathering to support a noble cause.

● St. Kitts Music Festival (22-24 June): One of the most diverse musical events in the Caribbean, the 25th Annual St. Kitts Music Festival draws A-list musicians, island visitors and locals for an on-your-feet celebration of exhilarating live music at the Kim Collins Athletic Stadium. 

● St. Kitts and Nevis Restaurant Week (13-23 July): Join us for St. Kitts and Nevis Restaurant Week and help celebrate the best cooking our islands have to offer. We will have special menus based on a local theme ingredient, at fixed special prices. This year's featured local ingredient is sweet potato.

● CPL 20 Cricket: The Caribbean Premier League (CPL) 2023 all set to take place at Warner Park, St Kitts & Nevis. Matches will be played in a Double Round Robin Method.

● St. Kitts-Nevis National Carnival: Locally called Sugar Mas, St. Kitts-Nevis National Carnival opens on a Friday, with 6 weeks of a series of fêtes filled with calypso, waterworks, live events and fun. On January 2, for a final bash, revellers take to the streets for the Last Lap, the National Carnival's concluding outdoor celebration.

"This year's exciting calendar of events is reflective of the many shining qualities and distinctions of our St. Kitts: our people, music, culinary, rum, art, and culture," said Ellison "Tommy" Thompson, CEO of St. Kitts Tourism Authority. "We are thrilled to share Kittitian culture authentically with our travellers throughout the year, especially during our 'Summer of Fun'. We are positive that travellers will find no shortage of activities throughout the year."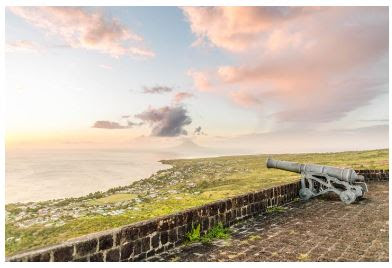 This month, St. Kitts has launched its newest island offering, the Kittitian RumMaster. Led by two of St. Kitts's prestigious rum experts, the Kittitian RumMaster program invites travellers to deep-dive into the history of rum and distilling rum, gain hands-on experience in creating spiced rum, and the methodology of creating rum-based cocktails. This unique immersive experience is designed for both rum aficionados and visitors wanting to learn more about the spirit. Kittitian RumMaster is the first program of its kind on the island. The Kittitian RumMaster launch will bring key U.S. media to the island to experience the program first-hand. Esteemed writers contributing to Fathom, InsideHook, Islands, and Thrillist. They will be among the first to experience the program.

January has already brought St. Kitts ample success in media coverage and awards. The island has won two platinum Viddy Awards for its brand videos "Venture Deeper" and "Feed Your Soul in St. Kitts."

The Viddy awards is an international competition that honours "video excellence in the digital world." Awards are given to those who exceed a high standard of excellence and whose work serves as a benchmark for the industry.

Alongside coverage in top-tier outlets like Fodor's Travel, Thrillist, and The Miami Times, St. Kitts was recently featured in the newest series by The Points Guy "Launch Pad". This new video series featured the destination in a 12-minute video that has been published on all The Points Guy social platforms and ran across 90 airports (700 gates) in North America. This video was also screened in government and healthcare offices and is expected to garner millions of impressions.
About St. Kitts
St. Kitts is the larger of two islands that make up the Federation of St. Kitts and Nevis. 18 miles of green mountain ranges stretch from Mount Liamuiga in the north, to the southern peninsula—each end, an entirely different and equally fulfilling experience. The island's serendipitous location between the Atlantic Ocean and the Caribbean Sea gives its coast distinctively varied hues. Our beaches range from golden tones, to salt-and-pepper, and alluring black volcanic sand. Venture Deeper into the magic of St. Kitts and discover what the destination holds, while simultaneously venturing introspectively into a journey of self-discovery. Peel back the many layers of our beautiful island to discover culture, history, adventure, and culinary delights around every corner.

*If you are traveling to St. Kitts, it is required that you complete the online Immigration and Customs ED Form before arrival. Upon completion, you will receive a receipt with a QR code that you must present upon arrival in St. Kitts. Your QR code can be printed out or scanned directly from your phone. For more information about St. Kitts, visit www.visitstkitts.com.