Vishnudath (Papoi) Maharaj of San Fernando, Trinidad, died last Saturday. The family is well known in San Fernando. He comes from a large family that was very active in community and relight affairs. He was the sister of well known businesswoman Tara Maharaj Bhagwat. His other sisters and brothers are also into business. The deceased was cremated at Shore of Peace on December 13.
Papoi was born on September 13, 1949 and lived a very fruitful and productive life in service to his community and the country.

This writer remembers him as a dynamic grass roots activist for the UNC and ULF going back to the 1970s. His efforts, and that of his brothers and extended family, helped the UNC to win the critical marginal seat of San Fernando West in 2000 and again in 2001 as well as in 2010.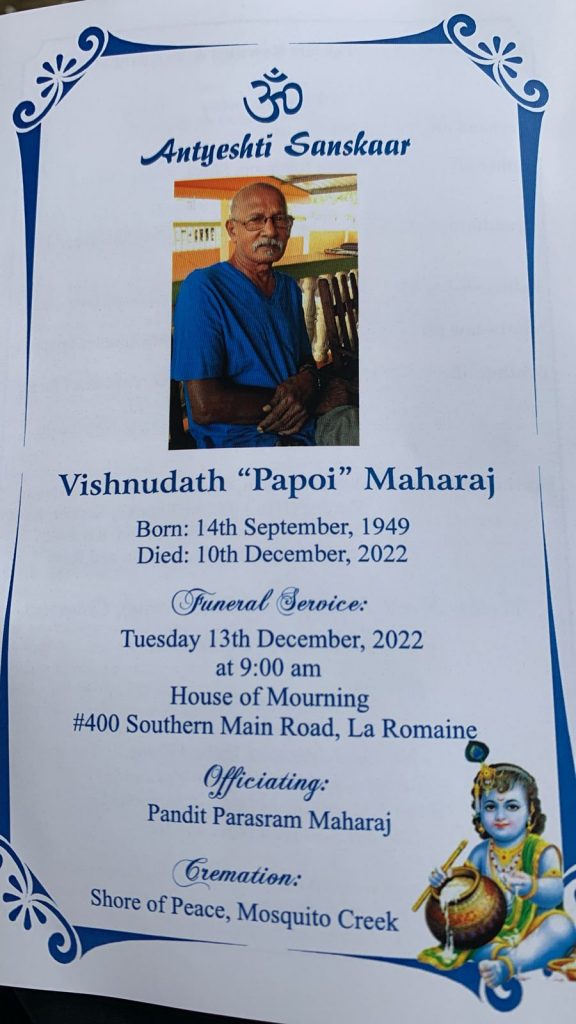 His political acumen, smart analyses, and grass roots activism will be sorely missed.
He was ailing in recent months. Sympathy and condolences go out to the immediate and extended family of Vishnu (Papoi).