Tamsa aarti was observed in Azamgarh, a Girmit District from where thousands of indentured laborers were recruited to go the Caribbean, Fiji, elsewhere on work on plantations. Azamgarh is in Uttar Pradesh state. Many people flocked to Chandrma Rishi ashram which is situated in Azamgarh 5 KM from the city. This area of Azamgarh saw recruitment of many indentureds. This area is known as Silni. The ashram is situated in this big area. Development work is going on in this Ashram.
Chandrma rishi was the elder son of Sati Anusooya. Chandrma risk is told that he was the ashirwad of Lord Brahma. This area was under the kingdom of Ayodhya. This ashram is situated on the bank of river Tamsa and Silni. Here, both rivers meet which is called Sangam. Sangam is very important in Sanatan Religion. Tamsa river is important because of Lord Ram who stayed one night on the bank of this river at the time of his 14 years exile.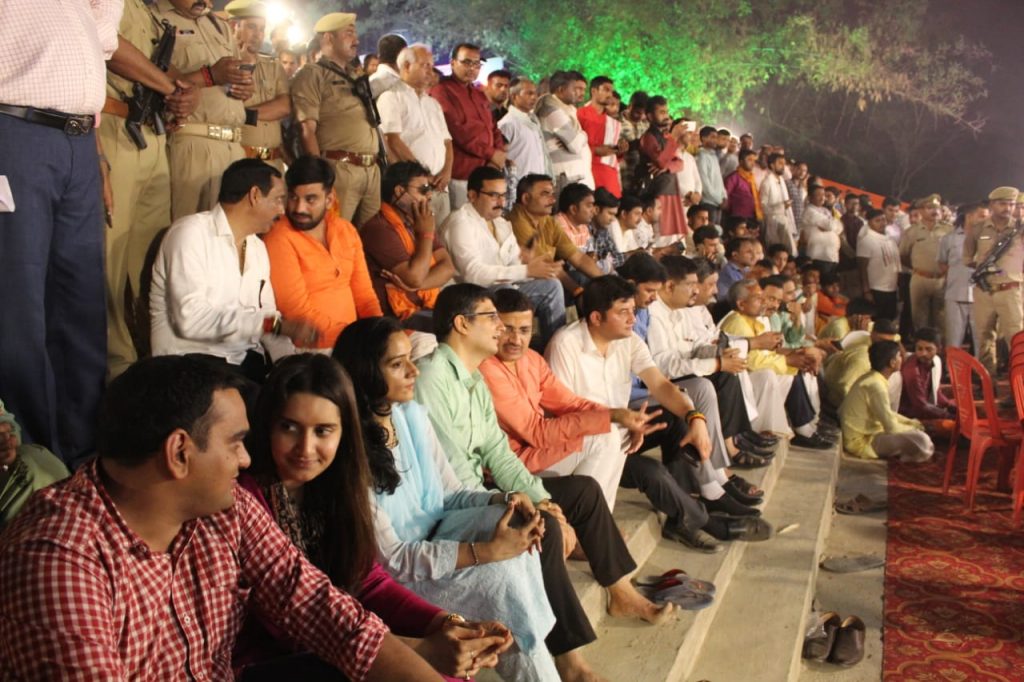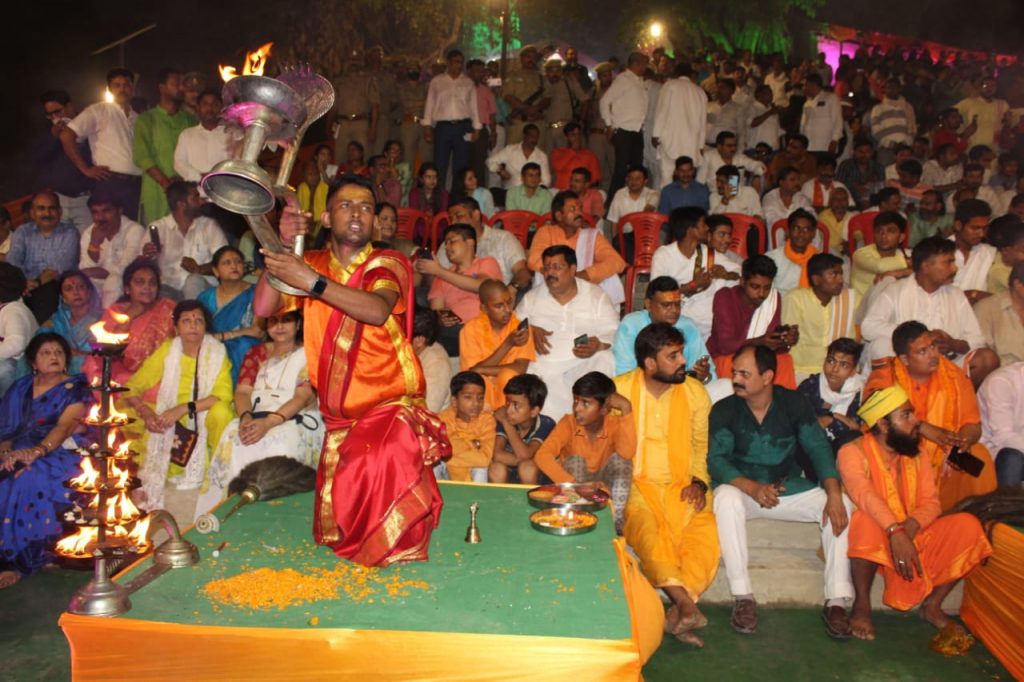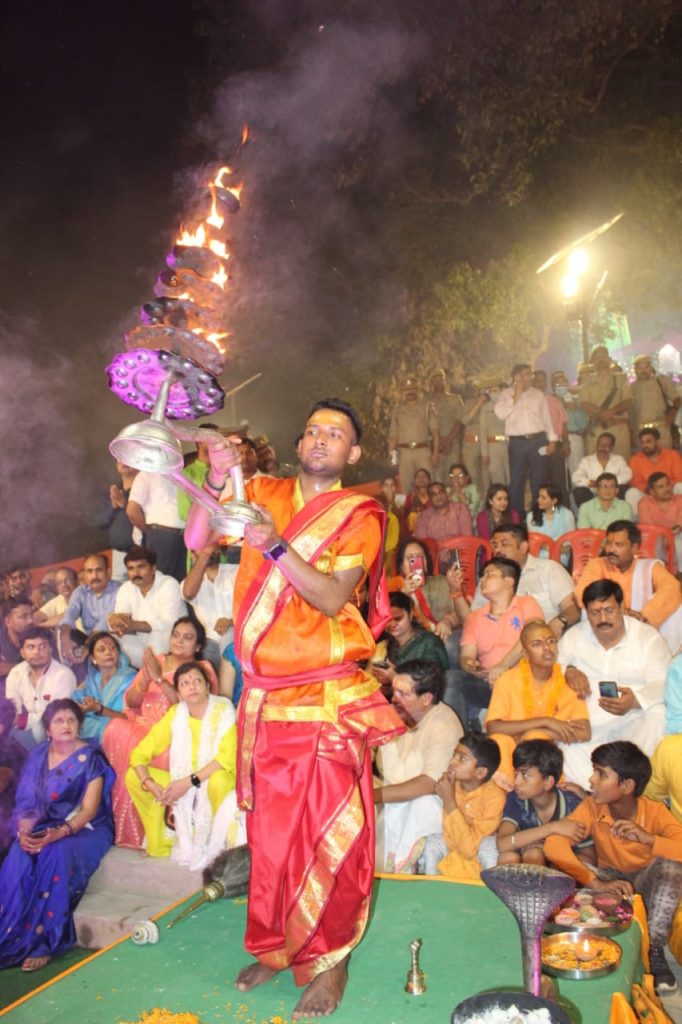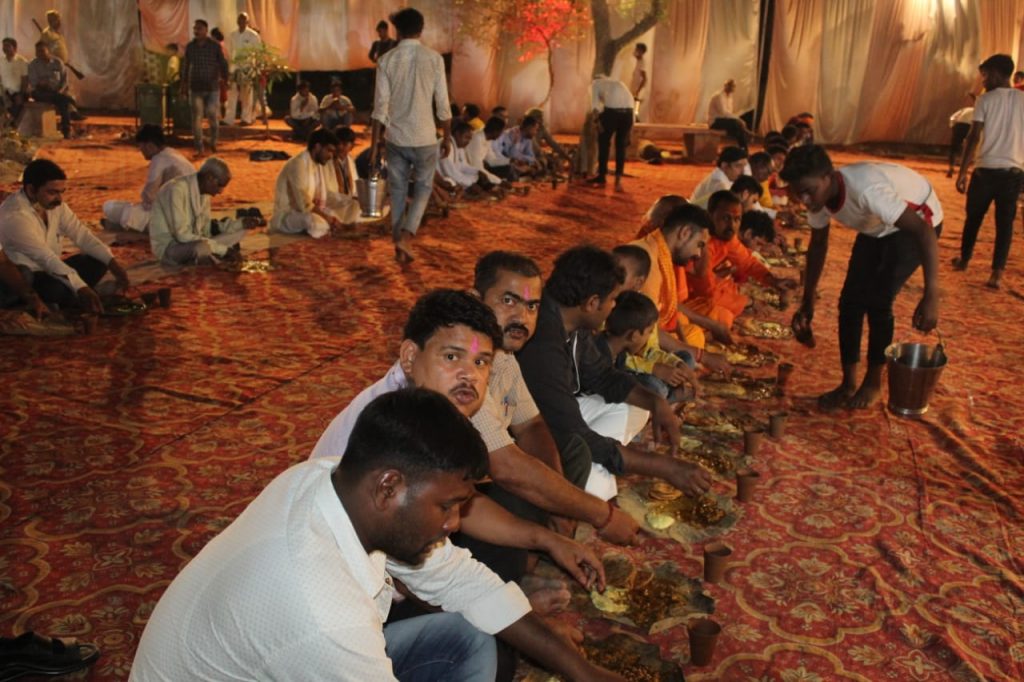 In this ashram, swyambhoo Shiv Ling (shiv linga came from the earth) is in this temple. Bam Bam Giri is the pujari (priest) of this temple. Pujari is called Mahant of this Ashram who do all the religious work of the Ashram.
Today, Monday April 11 a big program was organised in this ashram with Bhoj Prasadam. In this program, river Tamsa Arti was organised. More than 5000 people came to see the Aarti and religious hawan and pooja. A large number of Pandits were present here to perform all pooja. This is the first celebration in this temple /Ashram. In this celebration, all administrative officers were present.
Commissioner, District Magistrate (DM), Deputy Inspector General of Police (DIG), Superintendent of police (SP) and other senior officers. Many renowned personalities were also present.