Heartfelt condolences are extended to the family and Chelaas of the Late Pandit Ramdath Vyaas. Panditji passed away today on the occasion of Guru Purnima, A day dedicated to worship of Gurus around the world.
Pandit Ramdath enjoyed an illustrious vocation as a pundit with over 30 years of practice before he was disabled by a stroke at the age 50 years old. After his stroke he made his greatest contribution to Sanatan Dharma by inspiring others to write books and build temples namely the Devi Mandir in the Vyaas Complex in Chaguanas.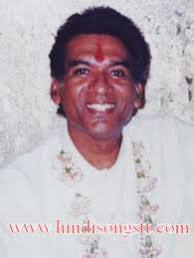 As a pandit he reshaped how pandits were seen and respected. He was always dressed in lilly white spotless dhoti and matching Kurtas. His yagyas ( Spiritual Discourses) were always overflowing with devotees as both Hindus and non Hindus gravitated to his discourses, which remain relevant even today.
His advice was always sought after by politicians across the political divide. Pandit Ramdath Vyaas towered above his fellow pandits and was loved, respected and revered by his peers.
Om Sadgati, may his soul find comfort in the arms of Shree Krishna.
Bhakti Tv will adjust its programming over the next few days in dedication to Pandit Ramdath as a token of our respect for his indelible contribution to Sanatan Dharma not only here in Trinidad and Tobago but the Western Hemisphere.
Your Respectfully Pundit Satyanand Maharaj
Managing Director Bhakti Tv / Spiritual Leader Satya Anand Ashram Aranguez