Two elderly Guyanese were found dead after a fire raged through their home and their missing were found Saturday morning buried under debris, in Richmond Hill on Friday afternoon. Firemen are searching the building for other remains as the buildings cool down from lower temperatures. Special equipment was brought in to find remains. No one else is unaccounted for.
The fire started around 2:00 PM at 104-18 125th. Street, just at the corner from the famous Liberty Avenue, the shopping district of Little Guyana. The 125th Street block houses dozens of homes belonging to Guyanese and Trinis. The Fire Department reported that as many as six houses were affected by the blaze – four houses burnt to the ground and a fifth as well as a sixth scorched. Pandit Santram Dukhbhanjan's home (from Unity Village) was scorched. His next-door son's home was burned to the ground; the son's house is next to his where the fatalities occurred. All the buildings as co-joined or compacted next to one another.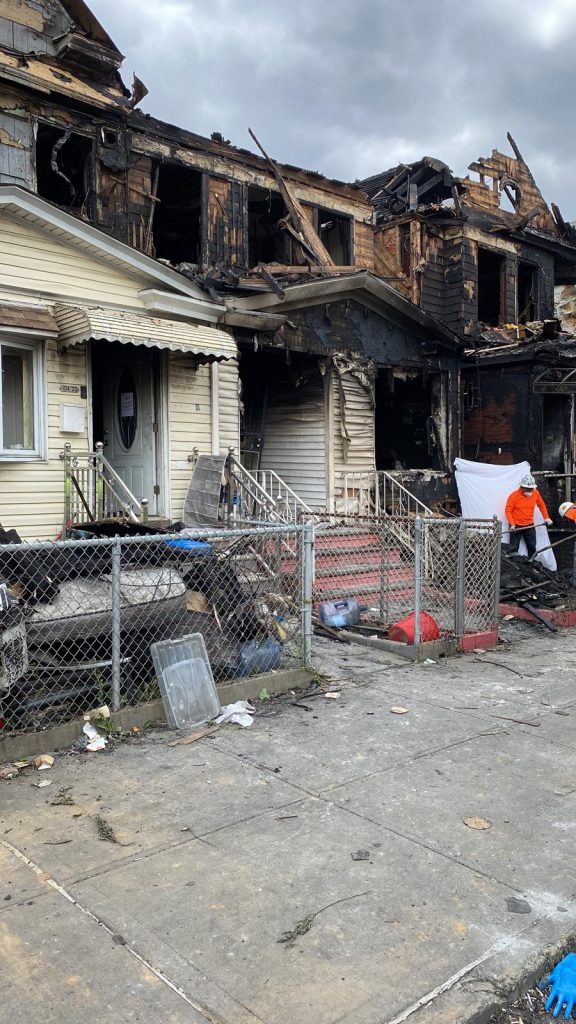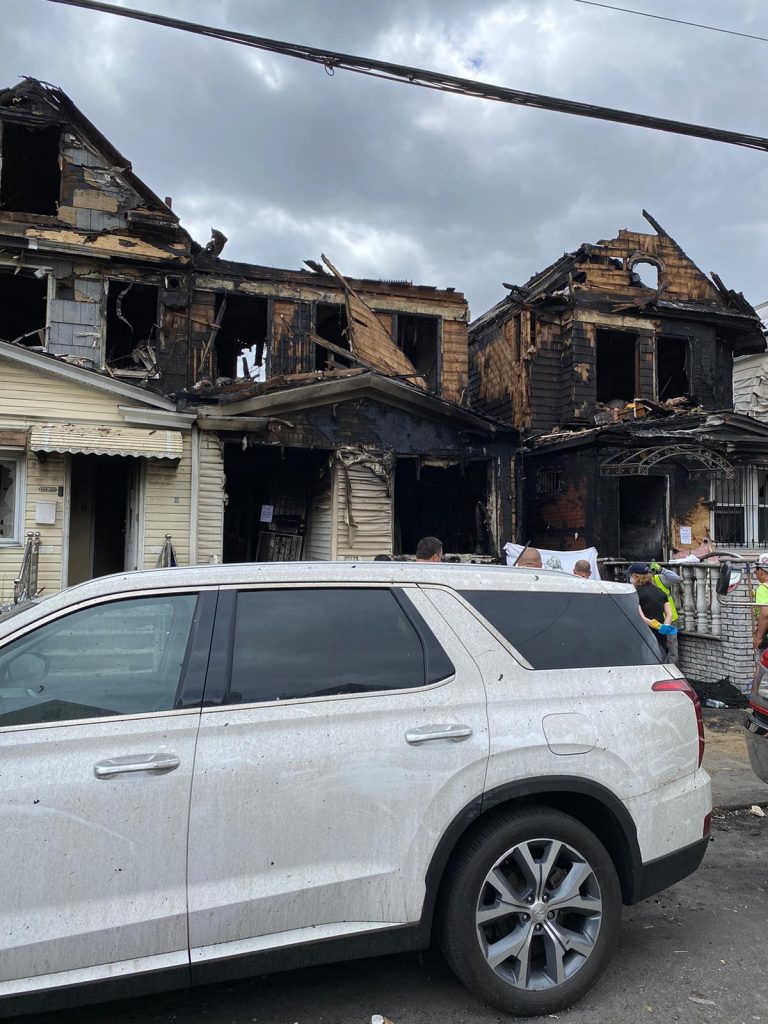 The two deceased are from Cane Grove.
The Firemen said they found the remains of the two in the basement after the inferno was put out. Those living at that particular dwelling say a 23-year-old male was missing. One person was taken to the hospital. The deceased is the brother of Gyandeo and his wife and son.
Firefighters rushed to the scene on Friday afternoon in what the fire marshall described as a five-alarm fire – meaning it required equipment and personnel from five stations to combat the fire. More than 200 firefighters battled the raging blaze. The fire was brought under control at 4:45 PM.
It was a very hot and windy day in the city with temperatures soaring to 90 degrees. When the smoke was seen belching out of the building, those living in it ran out. Those in the basement were probably unaware of fire and did not make it out, probably overcome by smoke. Fire officials made final sweeps to make sure everybody had been accounted for while also assessing the damage and cause of the fire as well as where it started.
Eyewitnesses and first responders said the heat and wind made it very difficult to get the fire under control. Thick black smoke filled the air and the fire elevated the temperature in the area. The blaze engulfed two houses next door and the strong wind carried flames across the street, burning two more houses.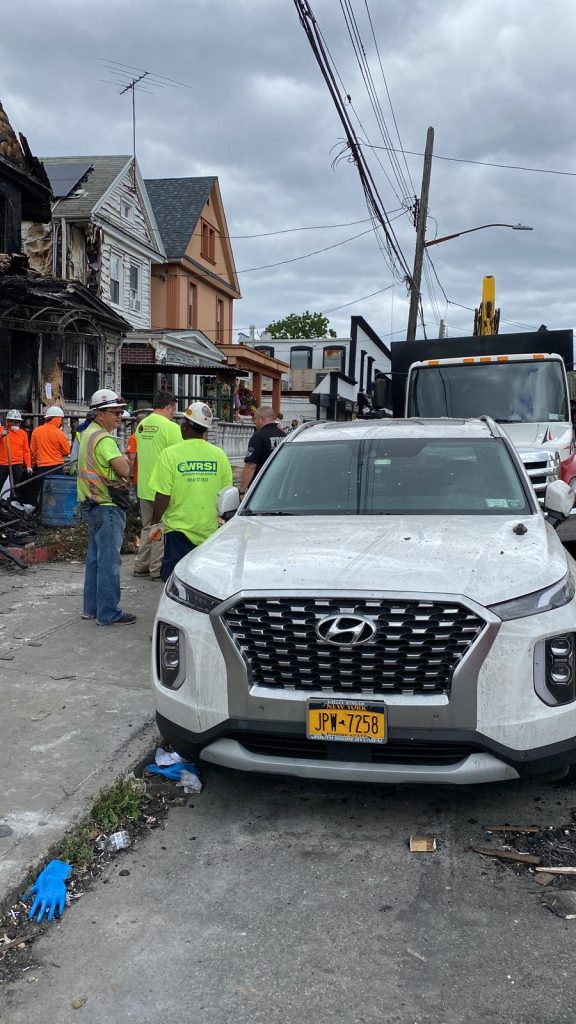 Five firefighters suffered minor injuries and FDNY fire marshals will determine the cause of the fire.
The temperature is some twenty degrees cooler today.
The American Red Cross said it provided emergency assistance to 9 families, including 29 adults and 13 children. Emergency assistance can include emergency shelter at a hotel and emergency financial assistance. Several individuals including Pt. Santram and his wife and his son and family took shelter with relatives.