By Anil Nandlall
Two iconic Guyanese have departed this mundane world within days of each other.
Balram Singh Rai age 101 and Dr. Yesu Persaud age 93, certainly lived fuller lives than most mortals and rightfully so as they were not mere mortals. From their professional accomplishments alone, being products of the logie, are by themselves achievements worthy of emulation. But they did much more.
In the pre- and post-colonial era, Balram Singh Rai was a dominant political figure. Some rated him as the most popular political persona of that period, second only to Dr. Cheddi Jagan. He was a Barrister-at-law; he was a Member of Parliament; he was a Minister of Education and a Minister Home Affairs, under different Peoples Progressive Party (PPP) Governments prior to Independence. He played a significant role in British Guiana's quest for independence. Unfortunately, he left these shores in the prime of his life, never to have returned. Many then felt and now feel that he could have made a greater contribution had he remained. Nevertheless, his contributions are well recorded, controversial to some and commendable to others.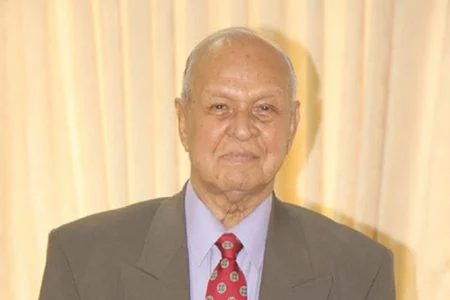 Dr. Yesu Persaud will certainly rank among the top business magnates of not only Guyana but the Caribbean. He was a Chartered Accountant by profession. His achievements and accomplishments are simply too many to even summarize in this post. He almost single-handedly created a commercial empire of international standing and repute. His rum has won Guyana many accolades for decades across the globe. Demerara Bank Limited which he conceived remains Guyana's first and only indigenous privately owned bank.
These are only two accomplishments in a compendium too numerous to elaborate upon here. Dr. Persaud also played a role in the restoration of democracy by an organization which he formed and headed, Guyana Action for Reform and Democracy (GUARD) established in 1989. He was honored by many international organizations. It will certainly take a long time and much energy to objectively assess Dr. Persaud's contribution to Guyana and the wider world. No doubt it is legendary by any standard.
To the relatives and friends of these icons, I extend my most sincere condolences.