Vice President Dr Bharrat Jagdeo has been in Delhi since Monday February 20 to address the World
Sustainable Development Summit that concluded on Friday February 24. The VP gave a stirring keynote address appealing for financial support for developing countries from developed countries. At the summit, Jagdeo interacted with eminent personalities including Jeffrey Sachs, a leading American thinker on business and sustainable development and India Energy Minister Hardeep Singh Puri.
The World Sustainable Development Summit is an annual conference organized by The Energy and Resources Institute, an independent research institute that addresses multidimensional issues. It was instituted in 2001, as the Delhi Sustainable Development Summit.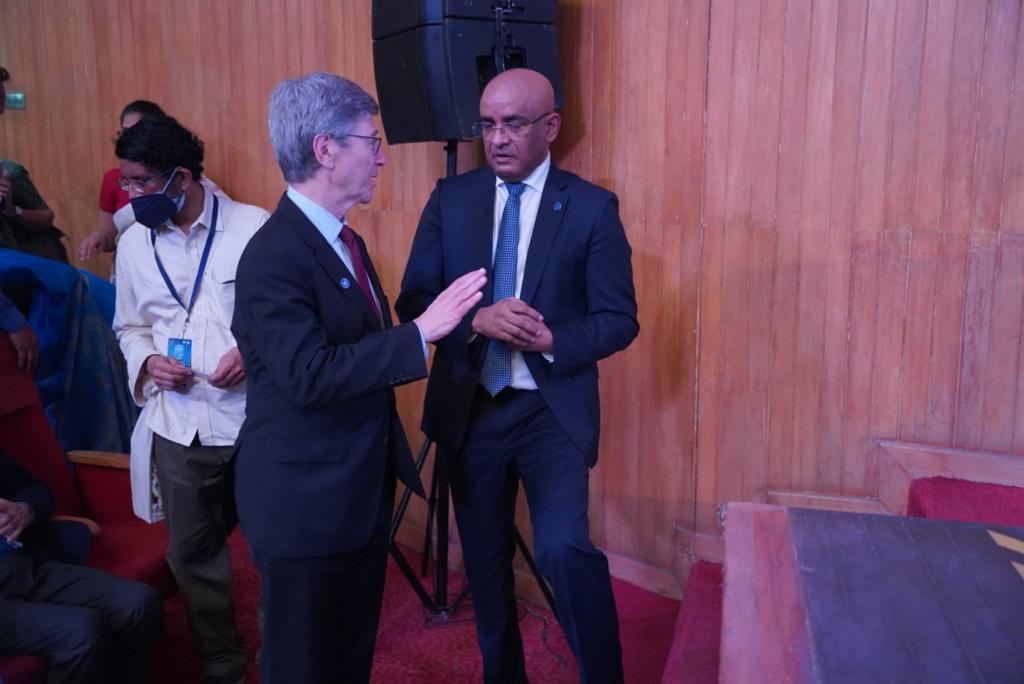 This week's gathering is the 22nd edition of the summit that was addressed by several well-known global personalities who are promoters of sustainable development. The theme of this year's conference is 'Mainstreaming Sustainable Development and Climate Resilience for Collective Action'. The proceedings focused on greening global economies.
At the Inaugural Address of the Summit, Dr Bharrat Jagdeo, appealed to the developed countries to focus on the principles of equity and justice at forums such as the G20 and the COPs. He pointed out that it is impossible for many developing countries to achieve Sustainable Development Goals (SDGs) without financing.
"The small countries not only need climate finance, they need a reform of the global financial system to achieve sustainable development. Most of the countries in the Caribbean are fiscally and debt stressed. Unless these issues are addressed now by some of the multilateral agencies, these countries will never be able to have a sustainable, medium-term economic framework, leaving much less to address the catastrophic damage of weather related events".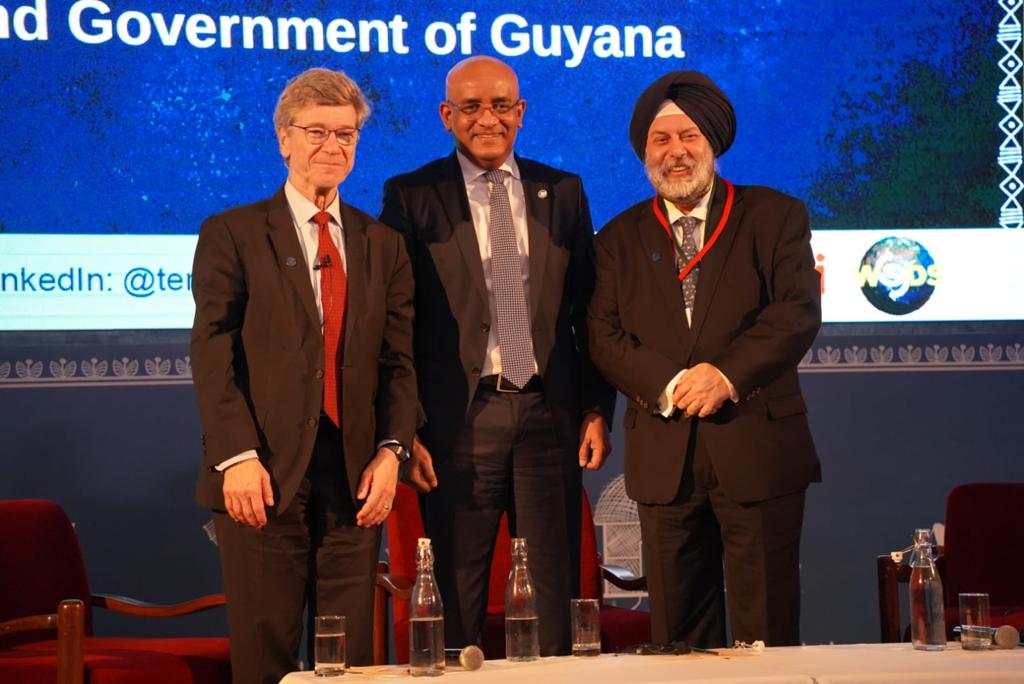 The VP said: "We need to reduce the production of fossil fuels, we need carbon capture, utilization and storage, and we need a mass transit into renewable energy. It is the combined action on all three fronts that will deliver lasting solutions. But often the debate is between the extremes, and sometimes it clouds the search for solutions. Balance is crucial".