India is one of the youngest nation with the oldest continuous civilization. Some 28% of India's population is less than 30 years old. But if people up to 50 years of age are included, then their number swells to more than half of the population.

Bageshwar Dham is in the village Gada in Chhatarpur district Madhya Pradesh, India, where the 26-year-old youth Peethadhishwar Pandit Dhirendra Krishna Shastri is who today's Indian youth is considering as their hero. First of all, let us talk about Dhirendra Krishna Shastri that he is still single and handsome with grand personality.Because of his eloquence, intelligence, knowledge, and good character, he is very popular among the youths. More youths are crazy about him than film stars. Shastri ji is a famous Katha Vachak (religious story teller)  who is a devotee of Hanuman ji. Hanuman ji has special grace on him, due to which he tells the problems of the people and also solves them. Shastri ji narrates Ram Katha not only in India but also in foreign countries. He has also addressed the Parliament of England. His followers are in large numbers and not only in India but also abroad.
Shastri ji has a divine quality by which he knows the problems of the people and also diagnoses them. For this, he tells the grace of Hanuman ji.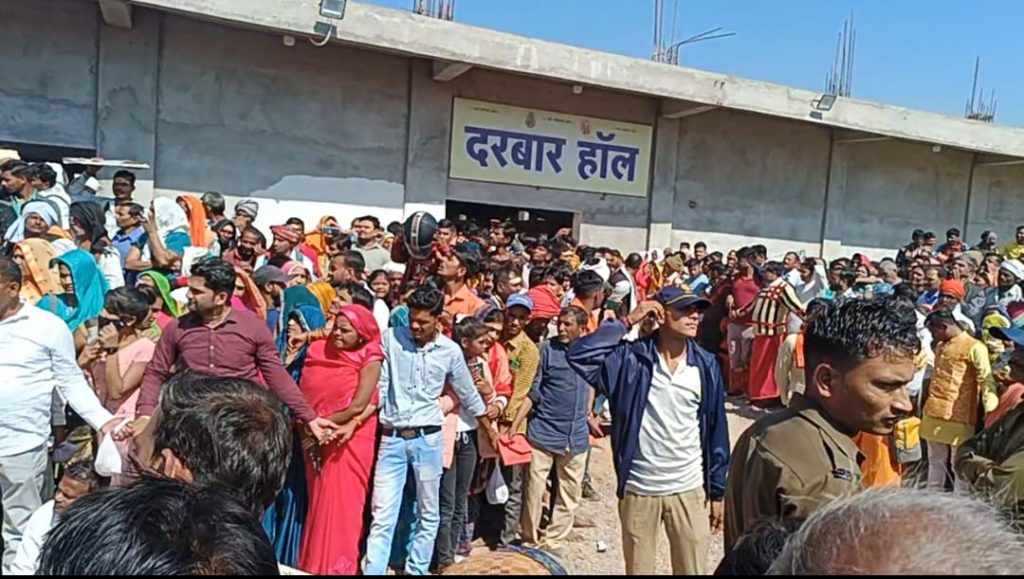 Shastri ji has started a new campaign under which there is a demand to make India a Hindu Nation. A large number of saints have supported this demand from all over the country. Shastri ji asks people to give up intoxication, remain vegetarian, leave onion and garlic in the food, the result of which is that on this call of his, not thousands but lakhs of people have become vegetarian and Satvik.Peethadhishwar Shastri ji of the famous temple known as Bageshwar Sarkar has more than 1 lakh followers on his Face Book and there are more than 15 thousand followers on twitter. There are more than 3 lakh 50 thousand followers on instagram. If we look at Youtube, he has more than 42 lakhs subscribers on it. Overall, Dhirendra ji has Millions of followers on social media. He is the most searched personality on social media. He gets huge coverage on every TV channel in India. His interviews keep running on all the famous news channels. On social media he is very famous and searched & watched A crowd of lakhs waits for him to have a glimpse of Shastri ji. If he is called a youth icon, then it will suit him perfectly.Just last week, 125 girls got married in his guidance in a big event at Bageshwar Dham.Shastri ji organizes a meeting in which lakhs of people come with their problems and find solutions, in which more than half of them are youths, who also praise the Bageshwar government Hanumanji and Dhirendra Krishna Shastri.